Mélanie De Biasio, QEH review – six years after 'No Deal'
Mélanie De Biasio, QEH review – six years after 'No Deal'
Well-toured, focused, and on a rare visit to the UK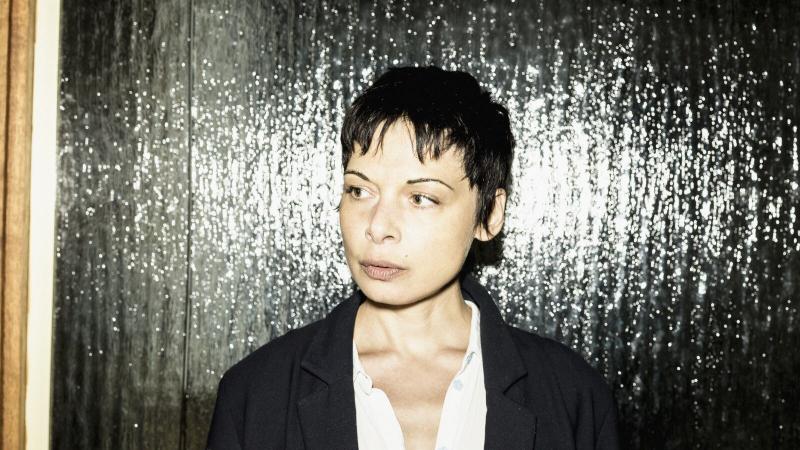 Impressive – Mélanie De Biasio
"Alexa, play Mélanie De Biasio"... and you know exactly where you're headed. The Charleroi-born singer has created a sound-world, a place which is instantly recognisable.
Everything is slow-moving and half-stated, hinted at rather than fully expressed; hypnotic grooves from the trio who are often required to thud, to trudge heavily, to move effortfully, reinforcing the contrast with her light but well-placed voice or her clear-toned flute; the occasional unvoiced breath, maybe repeated as a rhythmic device.
She has talked in recent interviews of how devoted she is touring, and to keeping herself in good "sportif" physical shape to do it. She is in such constant demand in continental Europe, she doesn't really need to come to the UK at all but could be heard to whisper (her preferred form of direct communication with the audience) how good it was to be back here. "It's been a long time...".
The good effects of that devotion to touring are definitely there, and in several ways: in the encore, Nina Simone's "I'm Gonna Leave You", re-cast in 4/4 rather than the 5/4 of the original, she seemed to be enjoying tripping around the stage as if weightlessly, a ballerina en pointe, brandishing a flute, in what looked like a deliberate reference to the Nijinsky/ Bakst ballet of Debussy's "Prélude à l'après-midi d'un faune". It was as though she wanted to show that the 90-minute set had not taken anything out of her, but rather had increased her energy levels and focus. And that would be hard to deny. If one might have harboured any doubts that monotony and a sense of same-old could set in at some point, they definitely didn't.
The repeated touring has clearly taken the sense of a confidently defined band sound further as well. There is an awareness of level, a capacity to make these worked-over grooves shift, grow and morph constantly. Aarich Jespers is solidly supportive and creative on drums and percussion, Axel Gilain is a triple threat on double-bass, electric bass and Marc Ducret-like guitar, and Matthieu Van (full name Matthieu Vandenabeele) conjures up all kinds of haunting and atmospheric sounds on a wide range of keyboards. The sound quality was excellent throughout.
I couldn't help feeling that for a French native speaker, the act of singing almost entirely in English represents an escape and a freeing-up. De Biasio clearly knows her Brel intuitively and her Barbara sadly and deeply, but in French chanson the tradition whereby the clarity of the words, the expectation of sophisticated wordcraft and elegant versification are more or less a non-negotiable has been, for her, a passport to develop a highly individual form of expression. Words can be intoned as music rather than having to tie them down to meaning something every time.
"Alexa, play "No Deal" by Mélanie De Biasio." Her song is from a 2013 album and mercifully has nothing whatsoever to do with the "No Deal" that gets in our ears as consumers of news relentlessly all day every day. It seems to be about a lover who has left her life but continues to darken it (that's a recurrent pattern).
With Mélanie De Biasio one gets the sense of an artist who has centred herself. She has the responsibility for an artists' retreat called "Alba" in a large 1870s building which was once the Italian consulate in Charleroi. It is her ambitious project: she has taken the impressive initiative and stumped up part of the seed cost. The town's authorities have come in to support it. How impressive is that.