DVDs for Christmas: New Music |

reviews, news & interviews
DVDs for Christmas: New Music
DVDs for Christmas: New Music
Our writers recommend the most compelling music DVDs of 2011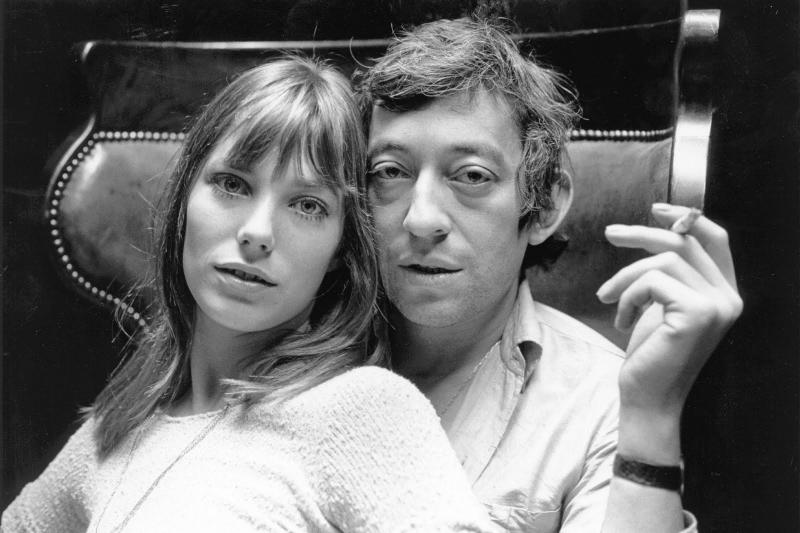 Jane Birkin as Serge Gainsbourg's Melodic muse: lots of 'sexual goings-on', apparently
Whether it's via the Disc of the Day column or our eclectic mix of overnight live reviews, on theartsdesk we try to traverse as much of the world of New Music as we possibly can. As Christmas swings around we consider it our duty to help guide readers through the thicket of music DVDs.
They can be a tricky proposition: with live concert films it's notoriously hard to retain the sense of occasion while also somehow rising above it, while documentaries are often either exercises in fan-only arcana or ego-fuelled attempts to build a personality cult. We've tried to select releases that transcend these drawbacks and, even when imperfect, bear repeated viewing. Our choices touch on everything from jungle pirate radio to "lunatic" French punk bands to one of the great unsung British groups of the Sixties, so whatever direction your tastes lie, we feel sure you'll find something to tantalise both the eye and the ear.
George Harrison: Living in the Material World (Lion's Gate Home Entertainment)

We know Martin Scorsese reveres classic rock stars, but even the great Marty struggles to fill three and a half hours of screen time with the story of George Harrison. It's the percussionist Ray Cooper who comments that Harrison was "a great collaborator", and he never played or wrote better than he did within the ferociously competitive pressure cooker of The Beatles. Extracts from his later solo work cruelly expose its turgid rhythms, absence of harmonic interest and trite lyrics. His worship of Ravi Shankar may not have been wholly beneficial.
But when surrounded with less beatific company, Harrison bloomed again. He found a group of soulmates with the Monty Python crew, and his financial bail-out of the Life of Brian movie and subsequent successes with HandMade Films might even represent his most enduring legacy. His membership of the Traveling Wilburys again fired him up creatively, and clips of the Wilburys at play offer some of the most entertaining moments here. Otherwise, it's hard to prise open the shell of dour, deadpan George, so you get his first wife Pattie Boyd making semi-detached observations like: "He wanted to be a spiritual being more than anything." He was evidently a rock-solid friend, and Ringo Starr and Eric Clapton contribute heartfelt interviews, though any astounding revelations are carefully avoided. Despite its sprawling length and wealth of footage, Living in the Material World adds little to our understanding of the inner George. Adam Sweeting
Serge Gainsbourg: Histoire de Melody Nelson (Universal)

Serge Gainsbourg's 1971 release was only 28 minutes long but, boy, those 28 minutes were significant. The likes of Beck, Portishead and Jarvis Cocker are among those influenced by the idiosyncratic crooner's mix of funky bass, rock noodllng and gloriously lush string arrangements. This 40th-anniversaire re-release includes a marvellously essential documentary which sheds wonderful light on what is so much more than a Lolita-ish mid-life crisis concept album. Gainsbourg had hit paydirt with the saucy "Je t'aime… Moi non plus" and had artistic freedom, but felt his career was on the slide so just lobbed everything into the mix.

It's not everyday that brooding songs about cargo cults rub shoulders with ditties about Babar the Elephant – this version includes the originally unreleased track about a green childhood cuddly toy. His muse Jane Birkin (see main image) reveals how he loved the sound of the word "Sunderland" and recalls their relationship with a wistful gap-toothed smile: "I was completely overwhelmed by all the sexual goings-on." One for Gainsbourg completists, perhaps, but we should all be Gainsbourg completists. Oh, and for a quirky, big-eared chap, he looks enviously cool throughout. Bruce Dessau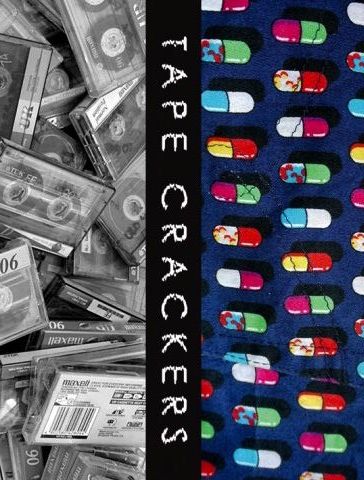 Tape Crackers: An Oral History of Jungle Pirate Radio (Rollo Jackson)

You don't need to be into rave music to appreciate the utter joy of this DVD. Indeed, maybe it's the perfect gift for someone with no knowledge or understanding of the rave scene – as the way this simple little documentary encapsulates the true love and slightly unhinged enthusiasm that binds together UK underground music is as infectious as it comes. The premise and execution could not be more basic: film-maker Rollo Jackson points a camera at his old school friend Michael Finch as he digs through his old home-recorded cassette tapes of pirate radio broadcasts and explains their appeal.
Finch's enthusiasm and knowledge as he tells tales of raves, explains the evolution of hardcore, drum and bass, garage and grime, and enthuses about the voices of the MCs whose voices fill the tapes, making each a unique document of an unrepeatable moment, is a pure pleasure to watch. And the fact that Jackson and Finch were at the exclusive Westminster School speaks volumes about underground music's ability to break social barriers and weave itself into the fabric of our national character. The film may be simply made, but as a slice of life, as a guidebook to hidden cultures, as a valuable piece of history, it is brilliant and positively demands repeat viewings. Joe Muggs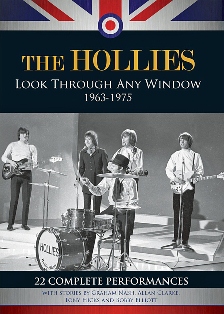 The Hollies: Look Through Any Window 1963-1975 (Eagle Rock)

Manchester's Hollies have never been particularly fashionable, which is probably why their music remains fresh, instantly enjoyable. They never went heavy or hairy, and Graham Nash jumping ship for Crosby & Stills was as much as their boat rocked. They survived that, and even survived the temporary departure of singer Allan Clarke in the early Seventies. This in-depth, chronological run-through of their history includes interviews with Clarke and Nash, consummate drummer Bobby Elliot and always-tasteful guitarist Tony Hicks.
Seen in full are 22 contemporaneous performances, including the peppy "Here I Go Again", a kinetic "I Can't Let Go", "Bus Stop" and "Carrie Anne". A disinterred 10-minute film of them recording at Abbey Road is fascinating. When they did go weird, it was with restraint by subtly adding instrumentation ("Stop Stop Stop") or by keeping the song to the fore ("King Midas in Reverse"). "Wings" was Buffalo Springfield-influenced before anyone else. But it was always about the song – it had to be, as many of their hits came from outside songwriters. The interviews offer insights into their songs and are clear-eyed about departures and bust-ups. A wonderful celebration of a great, often unsung band. Kieron Tyler
Watch The Hollies perform "Bus Stop" in January 1967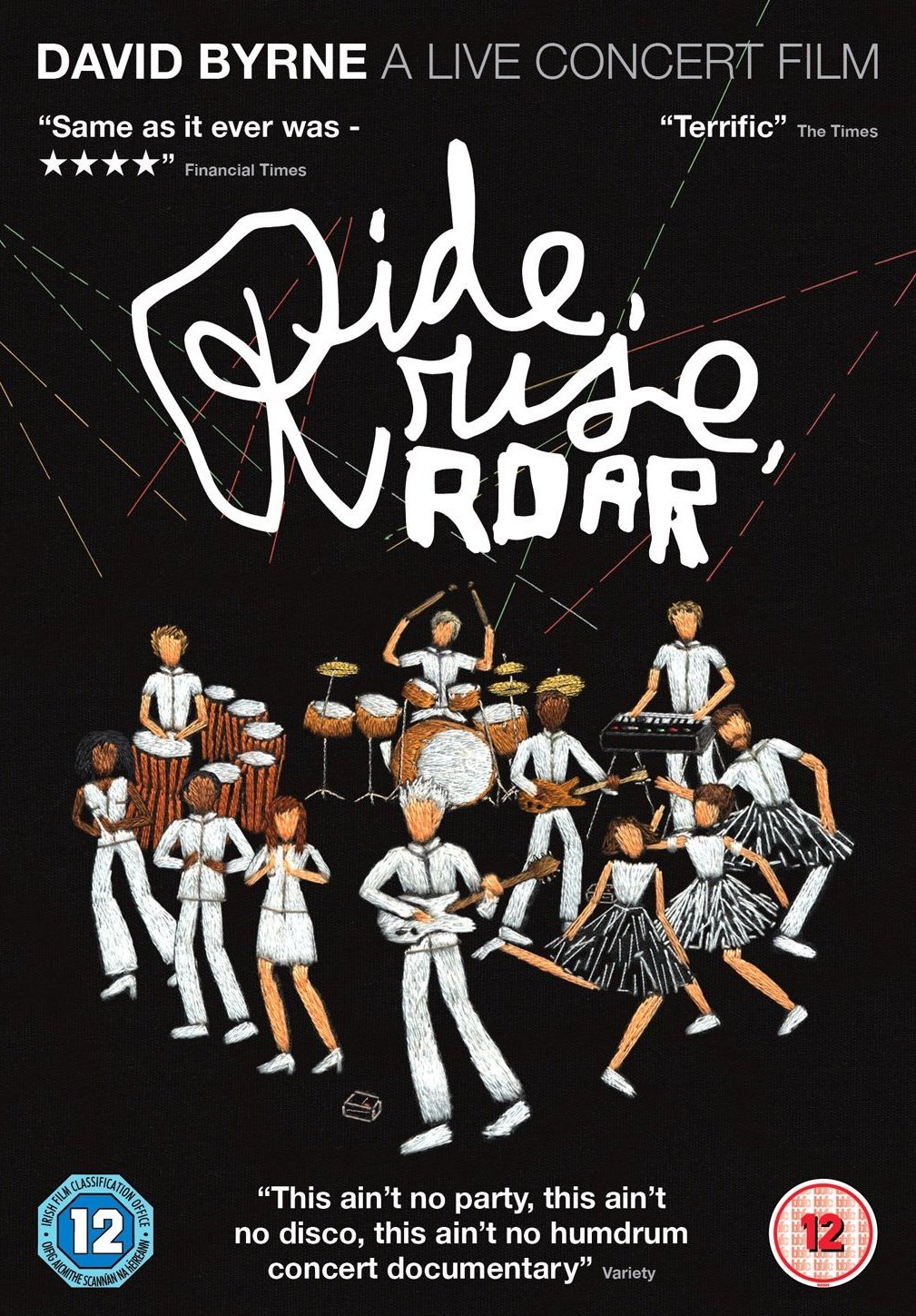 David Byrne: Ride, Rise, Roar (Kaleidoscope)

A concert film needs to make you wish you'd been there, but also needs to compensate for the fact that you weren't, by being something other than just a record of a performance. As David Byrne was already the star of arguably the greatest concert film of all time, Stop Making Sense, there was the additional challenge of devising a film which – on its own terms – measured up to that masterpiece. So how did he do?
Well, each Brian Eno and Byrne composition (the theme of the tour) gets its own choreographed dance routine created in a far from routine manner. For example, a survival of the funkiest experiment was set up for "Once in a Lifetime" in which a room full of dancers improvised steps, and then copied elements of other dancers' moves they admired. Thus the whole room ended up doing the same moves and a dance routine was born.
This film bustles with energy and invention, appearing on the brink of chaos yet clearly not. There are no extras, but then again the film itself has the extras element folded into its structure, with plenty of footage between songs of Byrne, his band, co-choreographers and a certain Mr Eno discussing how the whole thing came together. Howard Male
Watch David Byrne perform "Houses in Motion" from Ride, Rise, Roar
Elvis Costello: The Return of the Spectacular Spinning Songbook (Universal)
In 1986 Elvis Costello embarked on a unique tour, featuring the erstwhile Declan MacManus as a manically overamped game-show host, inviting audience members on stage to dance in a go-go cage and spin a huge wheel with 40 song titles plastered on it. Whichever tune the needle chose, the band would play.
Twenty-five years later he revived the format for a series of US dates (with some UK concerts to follow in 2012). This DVD accompanies the live album of the same name and captures a show at The Wiltern, Los Angeles. The format still makes for defiantly lo-tech fun, although some of the wildness of the original tour is, perhaps inevitably, absent. Trim and playful, Costello – with basque-clad beauty in tow, natch – opts for full-strength fromage, trying on not only a dodgy US accent but also a top hat and cane, making him a dead ringer for Eric Morecambe.
The wheel is a neat gimmick but tends to stifle momentum, while the proximity of cheap farce to raw emotion isn't always successful: I'm not entirely sure we want to see a random fan wearing comedy bunny ears and sipping a Day-Glo cocktail while Costello rips through the nightmare of sexual jealousy that is "I Want You". Still, it all sounds terrific, a winning combination of old ("Mystery Dance") and new (a gorgeous, solo "Jimmie Standing in the Rain"); hits ("Radio Radio") and relative obscurities (the ace "Earthbound"). The wheel throws up some choice covers (best: a rollicking tilt at Nick Lowe's "Heart of the City"), and The Bangles pop up to sing and dance, just as they did 25 years ago. A jolly time is had by all, including us. Graeme Thomson
Mano Negra: Out of Time (EMI)

For legions of rock fans in Europe and especially South America, Mano Negra were the ultimate band, and are talked of in hushed awe in the way others talk of The Clash or Led Zeppelin as the greatest live band ever. Even if their albums were only sporadically brilliant, they inspired a generation of Latin rock bands. They formed in Paris in the late 1980s and split, acrimoniously, in 1994, and never really pushed themselves in the US after a disastrous tour supporting Iggy Pop and generally bypassed the Anglo-Saxon market.
This DVD makes a pretty convincing case for them as a live outfit, and includes fascinating footage from their radically unconventional tours – a tour of the poor, mixed-race suburbs of Paris and another performing in the dives of Pigalle. With more lunatic ambition, they toured ports of South America in a boat with a stage in the hold and a theatre company who modestly aimed to show the entire history of France, and there is footage of the disintegration of the band when the remnants of the band famously toured Colombia by train, which at that time was probably the most dangerous country in the world, avoiding narco-gangs and assorted guerrillas in their quest to bring rock'n'roll to the masses. Peter Culshaw
Watch a short clip from Out of Time