CD: The Regrettes - How Do You Love? |

reviews, news & interviews
CD: The Regrettes - How Do You Love?
CD: The Regrettes - How Do You Love?
Teenage rockers deconstruct romantic relationships on second album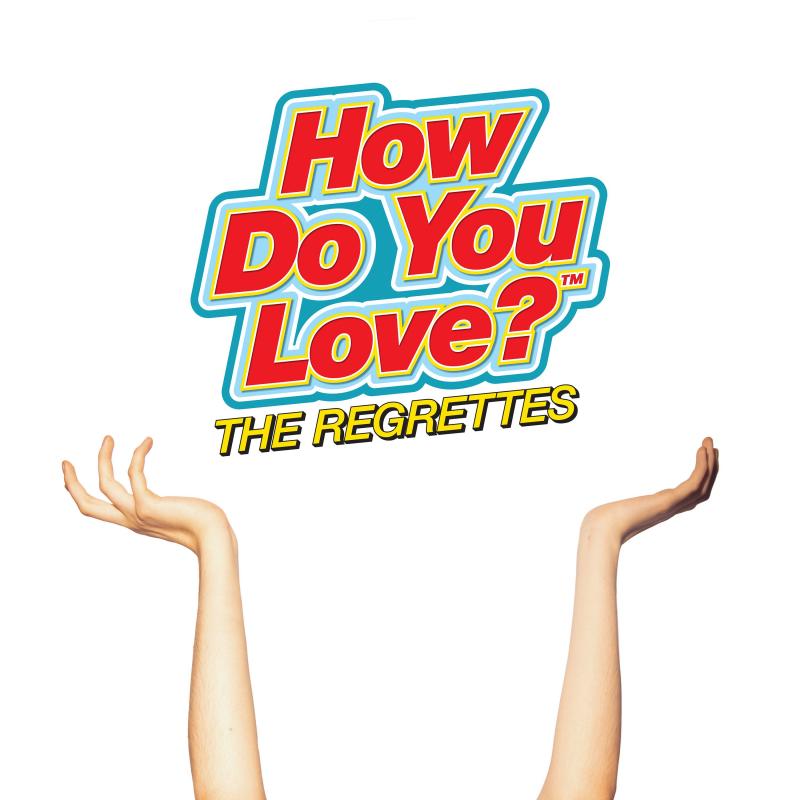 Fizzy choruses about the all-consuming madness of first love from The Regrettes
The perfect primer to The Regrettes comes towards the end of the colourful video for "I Dare You", the bubblegum update to "Last Nite" by The Strokes that is the lead single from their second album.
Teenage frontwoman Lydia Night delivers the title lyric for the first time in the song with a cheeky wink to the camera, but it's so subtle - and her face is but one of four, off-centre on screen - that you'll convince yourself you dreamt it. Besides, you're but two beats away from the drums coming in again, kicking off another fizzy chorus about the all-consuming madness of first love.
Now you, an intellectual, might roll your eyes at the thought of a concept album chronicling the highs and lows of a relationship, from first blush to breakup recovery: what can an 18 year old songwriter teach me about relationships? I hear you sneer. Except it probably takes a teenager to stretch out this story, in all its messy, mundane detail, across 14 songs and a short spoken-word piece; to find the catharsis and the connection in the most universal of tales. The Regrettes deliver it as moreish melodies reminiscent of the girl groups that doubtless inspired the band's choice of suffix - but with the quick wit and jagged guitar parts of one that's going to be just fine.
Night isn't angling for any prizes with her lyrics - love is something you "feel in your stomach", "no way" becomes a girl gang call and response - but her broad-brush strokes are hugely charming. "California Friends" is a breathless love letter to somebody's freckles which rhymes "do you wanna" with "Madonna"; while "Coloring Book" pairs a pretty clever metaphor about the open possibilities of the early days of a new relationship with what is unfortunately one of the album's more forgettable melodies. "Pumpkin" layers girl-group rhythms with the sense of foreboding common to some of the darkest songs of that era; and "Dress Up" finds the wheels coming off with a typically infectious melody.
The sheer length of the album means some of the weaker tracks, particularly in the second half fade from the memory almost immediately after listening. But you'll have lots of fun on the way there - and the uproarious chorus of closing title track "How Do You Love?" ensures it is one that lingers. Flipping the opening track's "are you in love?" on its head, it also brings the band full circle in hilariously cynical praise of being alone.
Below: hear The Regrettes colourful single "I Dare You"
It takes a teenager to find the catharsis and the connection in the most universal of tales
rating
Share this article