CD: The Pierces - Creation |

reviews, news & interviews
CD: The Pierces - Creation
CD: The Pierces - Creation
Fifth album finds Alabama sisters getting metaphysical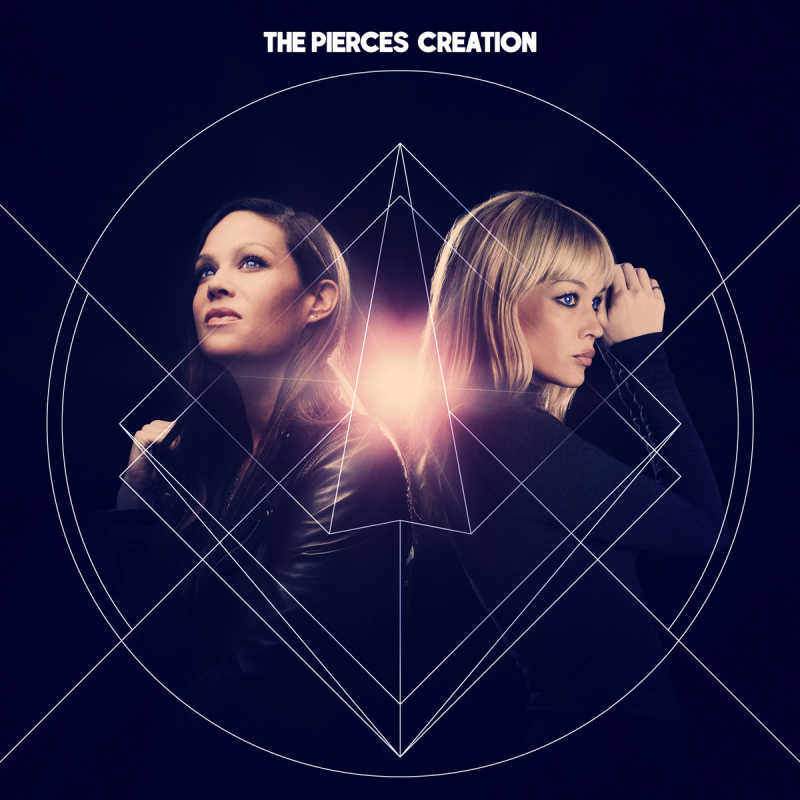 Love, loss and that nebulous notion of finding oneself: The Pierces' "Creation"
Five albums down, and it seems that The Pierces are yet to stop dressing up their music in different, albeit recognisable, clothes. If 2011's You & I was the big pop album that with any justice would have made Allison and Catherine household names, then its follow-up finds them going full Stevie Nicks.
The sisters have made much in interviews of enlisting the help of a shaman and the hallucinogenic tea ayahuasca to get them in touch with their "spiritual" sides before recording
Creation
– and certainly these compositions make for a heady brew, even if the basic premise of the musings contained therein (love, loss and that nebulous notion of finding oneself) hasn't changed much.
Musically, though, I'd say this album was glorious if it didn't sound as if I was aiming for a clever reference to their previous release. There's a world-weariness to Catherine's lead vocals on the album's opener and title track that was never there before and is bewitching to listen to, while bird calls and a glimmering melody line give the song a widescreen, cinematic feel. "Believe In Me" is a gorgeous drive-time radio ballad in the best of ways, all hand claps and huge choruses; while a slightly sparser "The Devil Is a Lonely Night" sends shivers down the spine with verses that pay homage to the duo's more gothic earlier work.
Slick, sultry and polished, the problem with Creation is that it strives too hard for perfection: the production, by Catherine's fiancé Christian "Leggy" Langdon is so flawless that much of the second half of the album is indistinguishable and fairly soulless. At the same time, The Pierces often come across as a band that take themselves far too seriously, harmonising with poker-straight faces over the nonsensical lyrics of "Kings" or the po-faced psychedelic claptrap that is "Elements" – but still, it's hard to hold a grudge when the music itself sounds so good. Much of Creation finds The Pierces playing to their strengths. But if I was them, I'd be asking the shaman for a refund.
Overleaf: listen to album title track "Creation"
'The Devil Is a Lonely Night' sends shivers down the spine with verses that pay homage to the duo's more gothic earlier work
rating
Explore topics
Share this article