CD: Interpol - Marauder |

reviews, news & interviews
CD: Interpol - Marauder
CD: Interpol - Marauder
New York's goth princes sway between indie-pop and urgency on their sixth album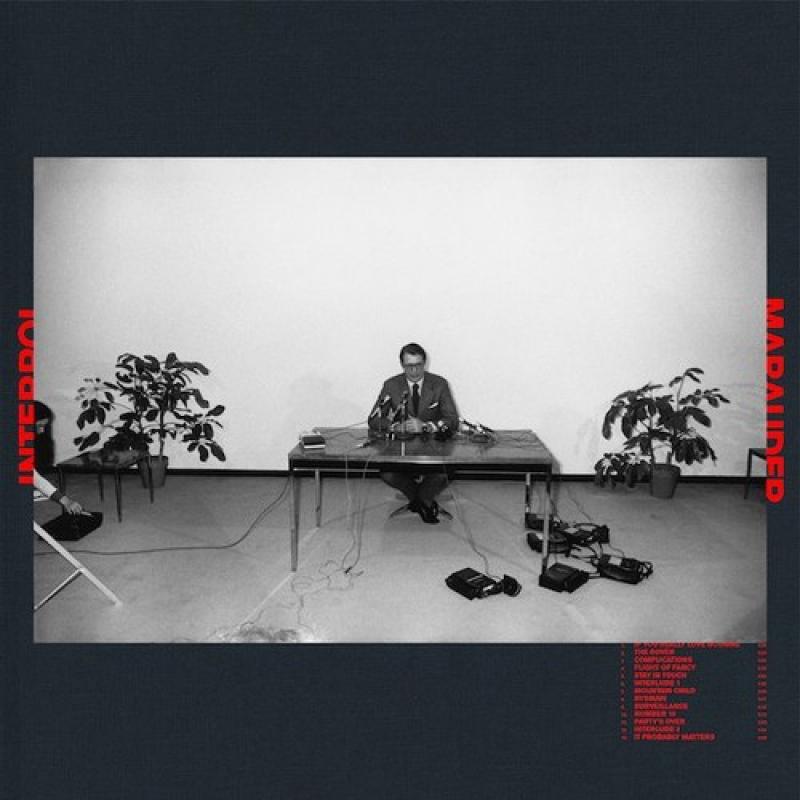 Let's hear it for the red, white and black
Over their past five albums, Interpol have crafted a strong sound that rests on the heavily reverbed, emotive vocals of singer Paul Banks, the subtly discordant guitars, and drums that pound along underneath it all. Although these can still be found on Marauder, the album holds some of the poppiest songs Interpol have ever done – something which doesn't always work in their favour.
This is evident from the very first song, "If You Really Love Nothing", which couples typically cryptic and morose lyrics with galloping drums and a happy chord sequence that appears to nod to Noughties indie-pop giants The Magic Numbers (well, almost happy – I mean, this is still Interpol we're talking about). Much of the album carries on in this over-drummed and under-bassed vein; "The Rover", for example, is almost Hoosiers-like, while "Surveillance" is not entirely successful in its gothic re-imagination of indie clichés.
That said, there is a lot of light amongst the darkness (or darkness amongst the light, depending on how your look at it). Mid-album cuts "Flight of Fancy" and "Stay in Touch" are classic Interpol, just with a more tense, experimental edge. The latter, especially, with its shapeless guitar noises whizzing from headphone to headphone and steadily increasing amount of echo transforms a simple rock riff into something quite special.
Latest single "Number 10", despite beginning with a minute of relatively inconsequential guitar noodling, is the most fun track on the album, matching quirkily-timed chord changes with catchy vocals as Banks satirises the bureaucracy slowing down a certain government office. In contrast, the simplistic aspects of "Party's Over" are what lets it down. Sam Fogarino's interestingly skittish drum pattern is failed by dull guitar lines, repetitive melodies, and a poor Thom York impression from Banks, all of which add to the sense that the party is winding down.
In striving for a less "produced" album, Interpol have succeeded and, although this means the weaker songs sound overly dreary and similar, it only makes the stronger songs sound refreshingly urgent and raw.
Interpol are not entirely successful in their gothic re-imagination of indie clichés
rating
Explore topics
Share this article