CD: Gregory Porter - Take Me to the Alley |

reviews, news & interviews
CD: Gregory Porter - Take Me to the Alley
CD: Gregory Porter - Take Me to the Alley
Crossover jazz star returns to his roots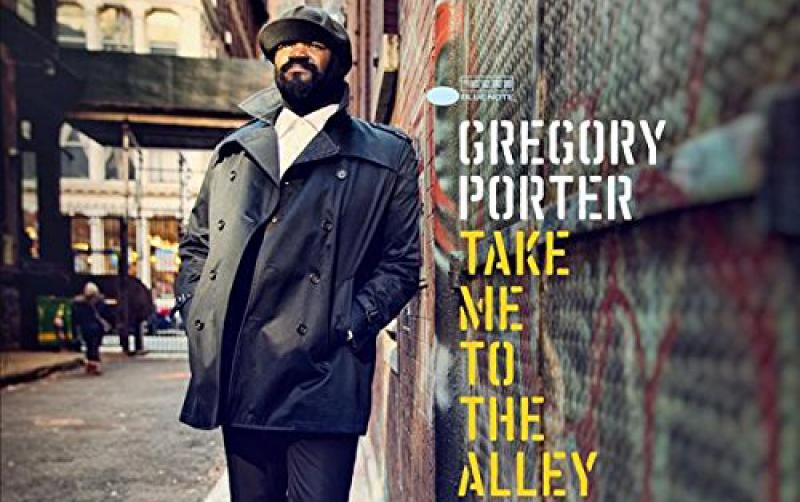 The unlikely toast of Ibiza returns with an album of his own material
I find myself incredibly conflicted by a musician like Gregory Porter. Is my lack of response to his effortlessly soulful voice (the "liquid spirit", perhaps, of the 2013 Grammy-award winning album of the same name) a symptom of some sort of emotional lack, or a product of the music itself being, objectively, pretty dull?
Crossover appeal thanks to last year's hit collaboration with UK dance duo Disclosure means cross-genre review assignments, so forgive me if I've simply missed the point, but for an album that boasts as many as eight jazz musicians and vocalists at times,
Take Me to the Alley
is remarkably understated.
An alternative version of "Holding On", the Disclosure single that made Porter the unlikely toast of Ibiza last summer, opens the album, switching dubstep for double bass and a shuffling, simple beat. It's an impressive introduction to Porter's signature vocal style whether you're familiar with the song's previous incarnation or not: a voice that beckons the listener in and glides over every note, particularly those in the lower register. But it's also an introduction to the fact that Porter really isn't a lyricist – something that means little in the club, but is more of an issue when the vocals are the selling point of the album.
It's telling that, to me, the songs that stand out are the ones on which the band feature most prominently: the lively brass and hurdy-gurdy organ on "Don't Lose Your Steam", which capture the loving and joyous relationship between Porter and his three-year-old-son; and groovy album closer "French African Queen", on which the band are given space to run amok. The album's gentler songs, although lovely – and all but guaranteed to show up on the soundtracks to this summer's weddings – don't seem to say very much at all, which is great for the couple looking for a baggage-free 'our song' but not so good for those of us who really want to know what was the "insanity" risking the relationship of the protagonists of the song of the same name, dammit.
The same can be said of the religious/gospel-inspired cuts on the album, which hint back to Porter's roots singing in the church where his mother was a minister. The tender melody of "More Than a Woman" seems misleadingly romantic next to its lyrics, which were written of Ruth Porter's ministry, while the upbeat lounge-jazz that accompanies "In Heaven" is similarly at odds with a song sung by Porter's relatives at family funerals. Taken as a complete unit, the album has pleasant Sunday afternoon listening written all over it – but that's not enough for me.
The songs that stand out are the ones on which the band feature most prominently
rating
Share this article