CD: David Byrne & St Vincent - Love This Giant |

reviews, news & interviews
CD: David Byrne & St. Vincent - Love This Giant
CD: David Byrne & St. Vincent - Love This Giant
New writing partnership triggers startling renaissance from Talking Head
Wednesday, 05 September 2012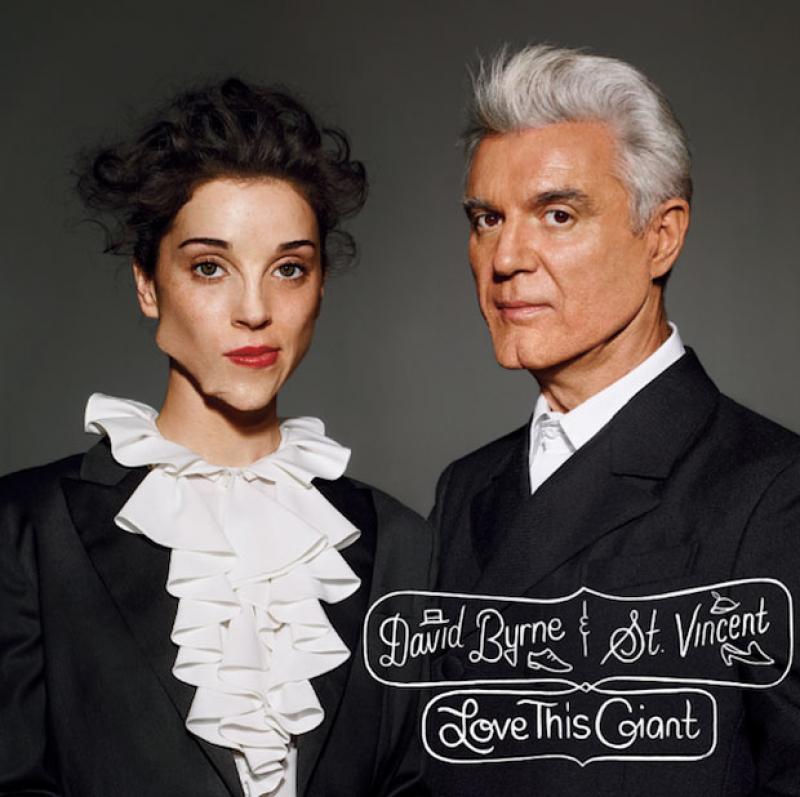 David Byrne & Annie 'St. Vincent' Clark: hidden secrets
There's a lot that's right with this album. Love This Giant sounds like Talking Heads for one, suggesting that David Byrne has made his peace with what made him great in the first place, and has seemingly stopped his slide into becoming a fascinating conceptualist and writer but slightly boring performer.
It also, in several places, sounds strikingly like Róisín Murphy's
Ruby Blue
album made with Matthew Herbert, which given this is one of the most criminally underappreciated records of the 21
st
century is no bad thing at all. Yet despite that, it also sounds extraordinarily coherent and fresh in itself.
Love This Giant built around a brass band, which Byrne and St. Vincent (aka Annie Erin Clark) have arranged with bravura skill almost as if it is their own living breathing synthesiser. Their understanding of timbre, modulation and texture of the massed instruments is as brilliant as their sense of melody, which on most songs is impeccable. Lyrically it's pretty opaque, the two singers' own words full of glee, terror and contemplation but their meaning slipping away if you try and examine them.
The downsides? There aren't many. An occasional song sounds stagey, more geared to a theatre production than CD play. Electronic beats so closely ape the patterns of a real (and really good) drummer that they almost seem pointless – and even jar a bit at the few moments when their synthetic nature leaps out. But these are niggles. This puts Byrne's recent collaborations with Brian Eno and Fatboy Slim firmly in the shade. As fresh as any younger generations' art pop, it's a joyful, modern, barking mad, but instantly lovable album, one to live with and treasure as it gradually gives up more hints to its hidden secrets.
Watch the video for Byrne & St. Vincent's 'Who'
A joyful, modern, barking mad, but instantly lovable album, it's one to live with and treasure
rating
Explore topics
Share this article