CD: Blood Red Shoes - In Time to Voices |

reviews, news & interviews
CD: Blood Red Shoes - In Time to Voices
CD: Blood Red Shoes - In Time to Voices
Third album from Brighton boy-girl duo balances rage, noise and beauty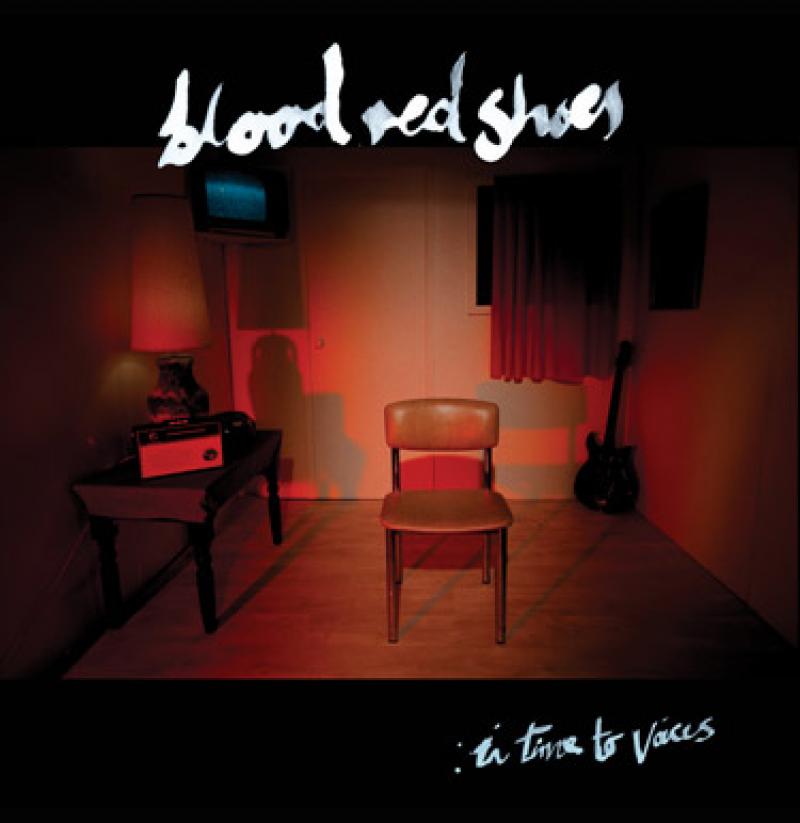 'In Time of Voices' is many things, but it's not Fleetwood Mac
There's an unlikely comparison in the publicity material that accompanies my copy of In Time to Voices, the third release from Blood Red Shoes, in which the Brighton boy-girl duo are likened to Fleetwood Mac. While name-checking sound-alikes is the staple of the lazy music journalist, Nicks and Buckingham would probably have been the last place I'd have gone for a point of reference for Laura-Mary Carter and Steven Ansell's eerie harmonies.
Like a flash of the eponymous footwear in a dark city alleyway, Blood Red Shoes are a shock to the system. Lead single "Cold" opens with Ansell's thudding claustrophobic drum beat before the song explodes with a simple riff and Carter's ominous, melodic howl. "Cold, cold, ha-ha-heart," she gasps on the closest thing the song has to a chorus and there's little indication if it's an impassioned plea or dripping with venom. It's the onstage breakup with none of the subtlety.
With less accomplished production the band's simple formula of layering squealing guitar upon frenetic drumbeat could so easily descend into sludge but - with the possible exception of the shrieking 90-second interlude that is "Je Me Perds" just past the album's mid-point - each track packs enough of a melodic hook to stick around long after the rage has passed. Given that its snarl was inspired by a fight that ended up with Ansell face-down in the street having been mugged by two prostitutes, it's as intentional a choice as any.
Of course it doesn't hurt that buried in the noise are moments of sheer beauty; such as the moment that the breathy, doll-like vocal that begins "Silence and the Drones" crescendos into something else entirely; or the woozy "Night Light", which carries the air of weary disassociation that only follows once all the feelings have been cried out. Carter's echoey, drawn-out backing on Ansell-fronted album closer "7 Years" feels as if it could go on forever – and when it stops, at just after four and a half minutes, the silence is as audible as anything else.
It doesn't hurt that buried in the noise are moments of sheer beauty
rating
Share this article