CD: Adam Ant - Adam Ant is the Blueblack Hussar in Marrying the Gunner's Daughter |

reviews, news & interviews
CD: Adam Ant - Adam Ant is the Blueblack Hussar in Marrying the Gunner's Daughter
CD: Adam Ant - Adam Ant is the Blueblack Hussar in Marrying the Gunner's Daughter
Prince Charming's sprawling, mildly pervy return pays tribute to past inspirations and old friends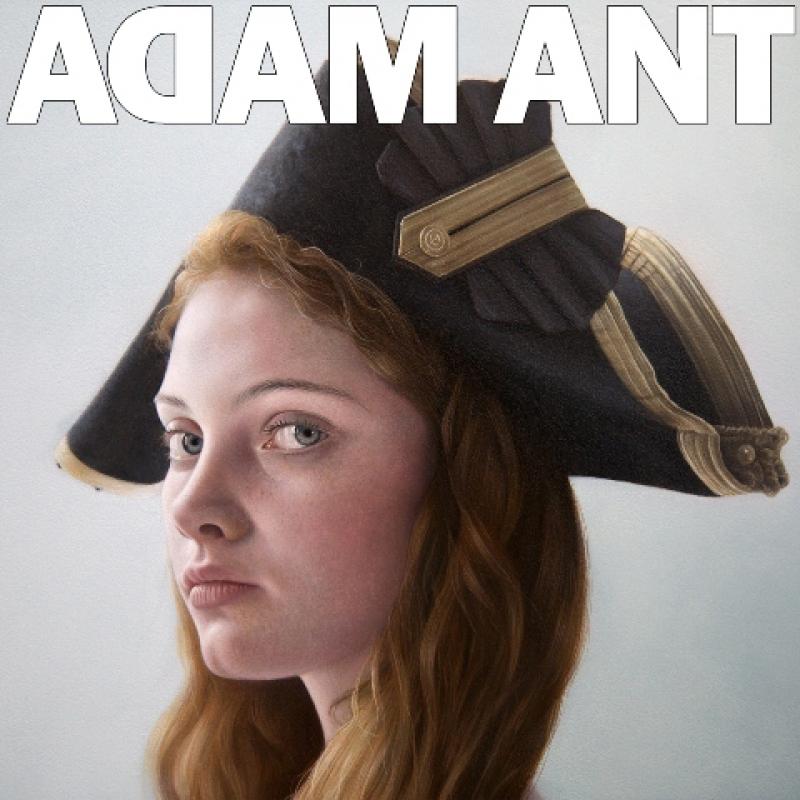 Adam Ant's comeback album: a return to the kinkiness of Adam and the Ants at their earliest
"Punky young girl needs a middle aged man/ Whose mid-life crisis you began/ …such a work of art…lift up your skirt, let me lick the alphabet/ …what's under there? I hope to Christ it's lingerie." The voice is sinuous, cajoling. The creepy, ridiculously catchy Kate Moss-inspired "Punkyoungirl" immediately grabs the attention on the former dandy highwayman's first album since 1995.
Along with "Stay in the Game", a spindly, eerie dirge which could have been in Adam and the Ants' repertoire circa 1977/78, it revisits an era when whips were withdrawn from the valise.
Adam Ant is the Blueblack Hussar in Marrying the Gunner's Daughter has to be a personal landmark for the Eighties' icon who has latterly - and publicly - made no secret of his long-term mental health issues. It's released on his own label, suggesting that he has taken control of all aspects of the creative process. Most of all, it is a statement of who Adam Ant was, is, and where he's going. Filling up most of the available 70 minutes with 17 songs (one is a reprise), this is, generally, a valediction. Collecting all the various Adam Ants who have emerged over the years, it's like a career-spanning compilation. Except that all the songs are new.
Pop smarts surface on the chugging "Vince Taylor", a minor-key gem name-checking Morrissey as well the iconic, ill-fated, leather-clad rocker of its title. "How Can I Miss You" puts an avant twist on country, in keeping with the moves which took him into the charts 30 years ago. "Vivienne's Tears" is a tender paean to Vivienne Westwood, while "Who's a Goofy Bunny?" pays tribute to Malcolm McLaren. As aural autobiographies go this isn't an easy ride, but it is one worth taking.
Watch the video for "Cool Zombie"
As aural autobiographies go this isn't an easy ride, but it is one worth taking
rating
Explore topics
Share this article