Album of the Year: Against Me! - Transgender Dysphoria Blues |

reviews, news & interviews
Album of the Year: Against Me! - Transgender Dysphoria Blues
Album of the Year: Against Me! - Transgender Dysphoria Blues
In a year of women who rocked, Gainsville punks topped the charts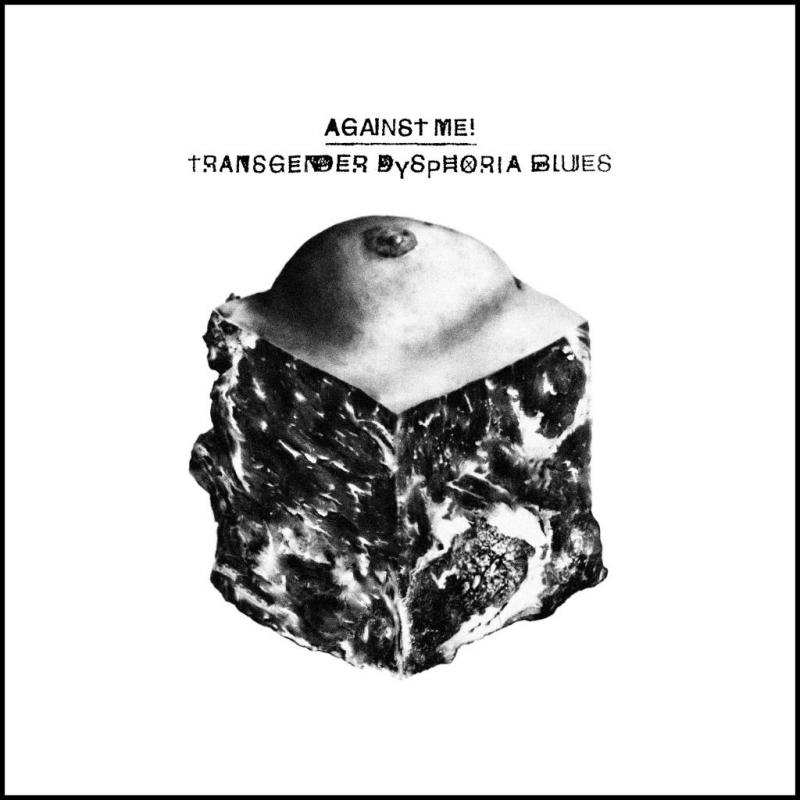 Melodic, raw-throated righteousness: Against Me! - 'Transgender Dysphoria Blues'
There are, probably, two things standing in the way of Against Me! topping as many best-of lists as they deserve to this year: firstly, the January release date, which tends to lead to many fine records being abandoned for the newest and shiniest; and secondly, the tortuous route it found to release at all.
Label issues, intra-band politics and the small matter of the additional attention paid to the band's songwriter and frontwoman Laura Jane Grace's first album since coming out as transgender in 2012. However, right from the thudding, drums-only beginnings of the album's opening salvo ("Talking Transgender Dysphoria Blues" - Dylanesque in title, perhaps, but worlds apart in melodic, raw-throated righteousness) all of that melts away: simply put, this album rocks.
Although originally conceived as a concept album about a suicidal transgender prostitute, its difficult not to read autobiography into the opening track and its follow-up, the anthemic "True Trans Soul Rebel" - but Grace has always revelled in writing the sort of air-punching punk rock melodies that reflect the more universal aspects of being a misfit. I can describe "True Trans Soul Rebel" as anthemic, for example, because that's exactly how it felt at the band's twice-sold-out Glasgow show last month; and what woman hasn't felt, in the face of society's expectations, the weight of her "chipped nail polish and barbed wire dress"? If Transgender Dysphoria Blues is a political album, it's political in the way that the personal always is when you don't fit the mould. Grace is no more a single-issue songwriter than anybody, as some of the album's finest moments (the strident "Unconditional Love", the treacle-heavy "Osama Bin Laden As the Crucified Christ" and the sing-along-a-nightmare "Black Me Out", apparently a reaction to the major label mauling of 2011's White Crosses) show.
As an aside, despite releases this year by the men whose works are tattooed on my heart (or wrist, in the case of Ryan Adams; and back, for The Hold Steady), all of my favourite albums have been by women. Grace's no-bullshit, this-is-who-I-am fire; EMA and St Vincent, finding their places in the digital age; Ex Hex's 21 gun salute to punk rock power-pop; Taylor Swift as so-you-want-crazy-I'll-give-you-crazy in the video accompanying "Blank Space". Hardly surprising, but worth a note - and, with the return of my beloved Sleater-Kinney on course for January, a trend that looks set to continue.
Overleaf: watch videos from Against Me! and Taylor Swift
It's political in the way that the personal always is when you don't fit the mould
rating
Share this article