Album: St Vincent - Daddy's Home |

reviews, news & interviews
Album: St Vincent - Daddy's Home
Album: St Vincent - Daddy's Home
Real-life nostalgia fuels a funk-soul reinvention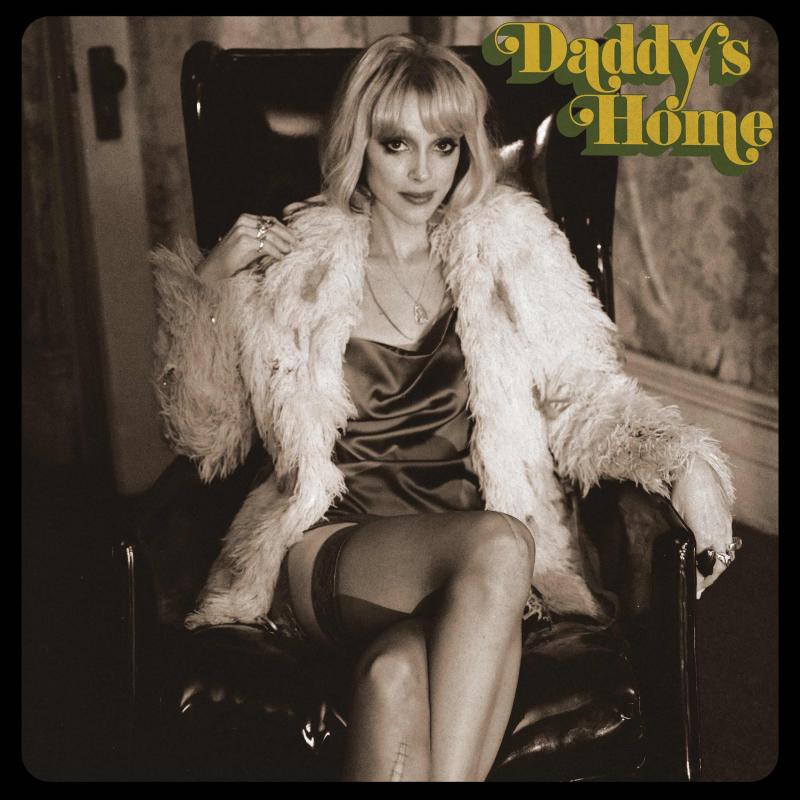 Taking inspiration from her father's record collection - and his release from prison
From her indie roots to the Grammy-winning angular art-rock of her self-titled 2014 album and the new wave glam of MASSEDUCTION, St Vincent has refused to allow her work to be pigeonholed.
Her latest pivot draws from the grit and glamour of early
1970s
New York
: pay phones and back-street movie theatres, smoking in bars, cheap vinyl records, never writing your screenplay, last night's high heels in a dirty subway car.
It works. It always works because, however radical the so-called reinvention, hers is a collection of interests and inspirations you can imagine in the same space: just behind the closed door where Annie Clark has taken off her St Vincent persona, poured herself a glass of wine and slipped a record from its sleeve. The soul and funk stylings of this, her sixth album, are of the music her father introduced her to as a child; the title Daddy's Home less in reference to his release from prison – although that's in there too, Clark signing autographs in the visiting room and "doing time too" – than a reckoning with those roots.
Of course, true to past form, that reckoning comes second to the musical vision, snippets of soul-baring hidden beneath dirty glamour. Album opener "Pay Your Way in Pain" is a preposterous slice of sleaze-funk, "Fame"-era Bowie at a pole class but whose protagonist is seeking acceptance and connection. "Down and Out Downtown" has a Waits-eseque after-midnight swagger and a big soul chorus, provided in part by Donny Hathaway's daughter Kenya – those same backing vocals welcome Clark Sr home from the clink with a flutter. "Live in the Dream" is a sprawling, dreamy, prog rock epic, unwinding in time with its strung-out subject.
There's a myth-making quality to Clark's nostalgic Americana but unlike, say Lana Del Rey (with whom she shares a producer in Jack Antonoff), hers plays with the dark as well as the light – fewer white dresses, more catsuits and stilettos. The light-footed "Somebody Like Me" plays with this dichotomy most directly, its white-dressed heroine walking down the aisle to strings I could have sworn I heard as violent, not violin – "it doesn't make you an angel, but some kind of freak," Clark sings, her voice so full of yearning it's hard to know what she'd prefer.
Besides, there's a real-life nostalgia playing into the mythology: that of skipping the party to play those old records ("The Melting of the Sun"), your mother humming in the kitchen in spaced-out interludes. The album closes with a note of future-gazing too: Clark contemplating motherhood, perhaps wary of old patterns repeating, perhaps writing an anthemic chorus for the childfree ("I wanna play guitar all day, make all my meals in microwaves, only get dressed up if I get paid"). That's the thing about music. You can take from it what you want.
Below: watch St Vincent channel old detective flicks in the video for "Down"
The reckoning comes second to the musical vision, snippets of soul-baring hidden beneath dirty glamour
rating
Share this article