Album: Solveig Slettahjell – Come In From the Rain |

reviews, news & interviews
Album: Solveig Slettahjell – Come In From the Rain
Album: Solveig Slettahjell – Come In From the Rain
The Norwegian jazz singer's best album yet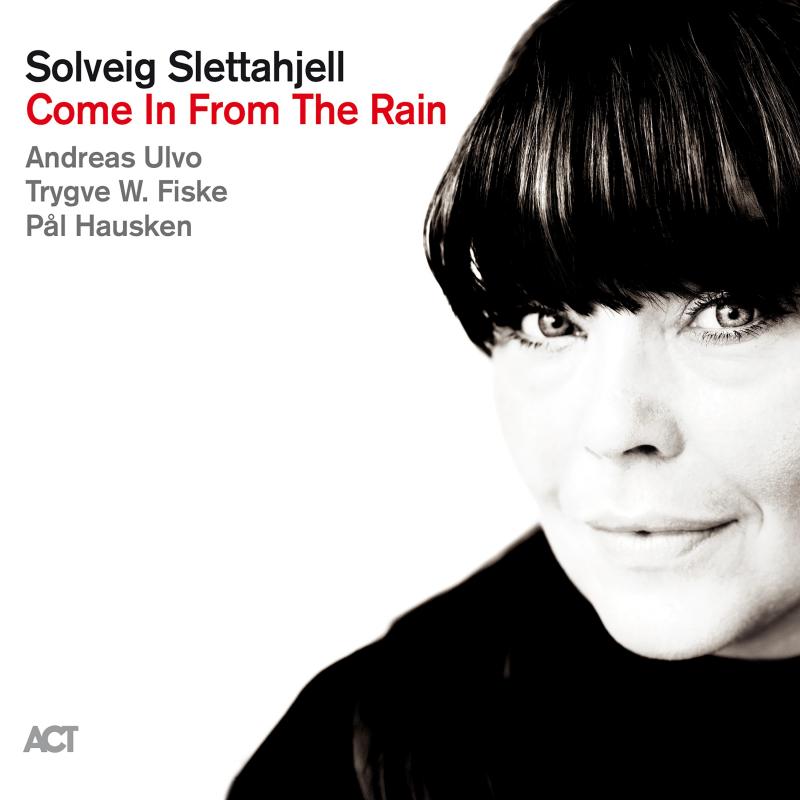 Slettahjell: 'these little details fascinate me'
Norwegian singer Solveig Slettahjell has a feeling for slow. Her 2001 debut album was called Slow Motion Orchestra, and in the years since then she has turned her very fine sense of how to convey the essence and the meaning of songs at a very measured pace into her calling card.
She has explained what draws her to slowness: "When I slow down the tempo, I can hear the sound in the words, there are so many little details when you play and sing slowly. These little details fascinate me."
In the early days when she was taking on the mantle of Norwegian jazz singers such as her teacher Sidsel Endresen and Radka Toneff, it was the songs of youth and innocence from the American Songbook – "Blame It on My Youth" or "My Heart Belongs to Daddy" for example – that she chose to put under her microscope. The repertoire has moved on considerably in the intervening years: she has recorded Tom Waits's "Take It With Me" at least four times. Other things stay indelibly in the mind too, such her haunting, surprising, "valse triste" version of ABBA's "The Winner Takes It All".
Her craft and her assuredness have deepened. The opener and title track, "Come In From the Rain", is far more intimate, personal and reassuring than the Melissa Manchester original. Slettahjell's vocal authority also involves being wonderfully delicate. She brings an ineffable floatiness of voice to phrases such as "it's so good to know my best friend has come home again." Her invitation to come into the warm and welcome of her home are marked with empathy and kindness. She also turns the song into a lesson about the wisdom of experience: "Time has left us older and wiser – I know am." With every word so carefully understood and dwelt on, the message and the medium become one and the same thing. The closing track of the album, Thelonious Monk's "'Round Midnight", is another haven of calm and peace and vocal control.
Her trio of younger players, all born in the 1980s, understand her minimalist idiom perfectly. Drummer Pål Hausken (from the band In The Country), knows how to hit a perfectly measured, positive and fresh-sounding backbeat in a way that turns repetition into a virtue. Bassist Trygve Waldemar Fiske is adept at giving sparse, less-is-more grounding to the slower songs, precisely landing every first beat in "Johnsburg, Illinois" with authority and care. Pianist Andreas Ulvo makes nagging idées fixes like the one in "On the Street Where You Live" sound extremely natural.
There are, of course, different kinds of slow. Seeing that Slettahjell has taken on the 1945 Buddy Johnson ballad "Since I Fell for You", the anorak-ish among us can't help it: we go back and listen again to the immense, dramatic version that Shirley Horn did of it in 1987 on the album Softly. The comparison is instructive. Shirley Horn creates a world of intense suffering. She gives us not just silences but violent hiatuses and interruptions, and takes over seven minutes to portray the unpredictable ups and downs of an entire and full life.
Slettahjell takes us (for four minutes) to a world where things are more beautifully ordered and shaped. The pulse is is like a constant heart-beat, the Hausken backbeat is metronomic yet delicious, and all the eagle-like swoops and astonishing vocal colours Slettahjell finds here are contained within a tempo which remains tight and measured, until a wonderfully judged expressive easing-back is introduced at the end.
There are other joyful surprises, notably in the songs when the tempo picks up. Slettahjell leaves slowness and order behind in the Billie Holiday song "Now or Never", which she delivers over an insistent shuffle rhythm. The singer takes her lover to task, and warns him in no uncertain terms of the likely consequences of his commitment phobia. And when she launches into a scat chorus of surprising ferocity (a highlight of the album) it is not vocal dispay; it fits not just the character but the situation as well. Walter Donaldson's "You're Driving Me Crazy", the shortest track on the album, is a model of skittering lightness and perfect diction, with the scatting far more playful, elusive and allusive. A delightful vignette.
Come in From the Rain is the most powerful demonstration that Solveig Slettahjell has yet given of her outstandingly subtle craft.
Come in From the Rain is released on ACT on 28 August