Album: Public Enemy – What You Gonna Do When the Grid Goes Down? |

reviews, news & interviews
Album: Public Enemy – What You Gonna Do When the Grid Goes Down?
Album: Public Enemy – What You Gonna Do When the Grid Goes Down?
Most of their heroes STILL don't appear on no stamps, and PE are mad as hell about it
Wednesday, 23 September 2020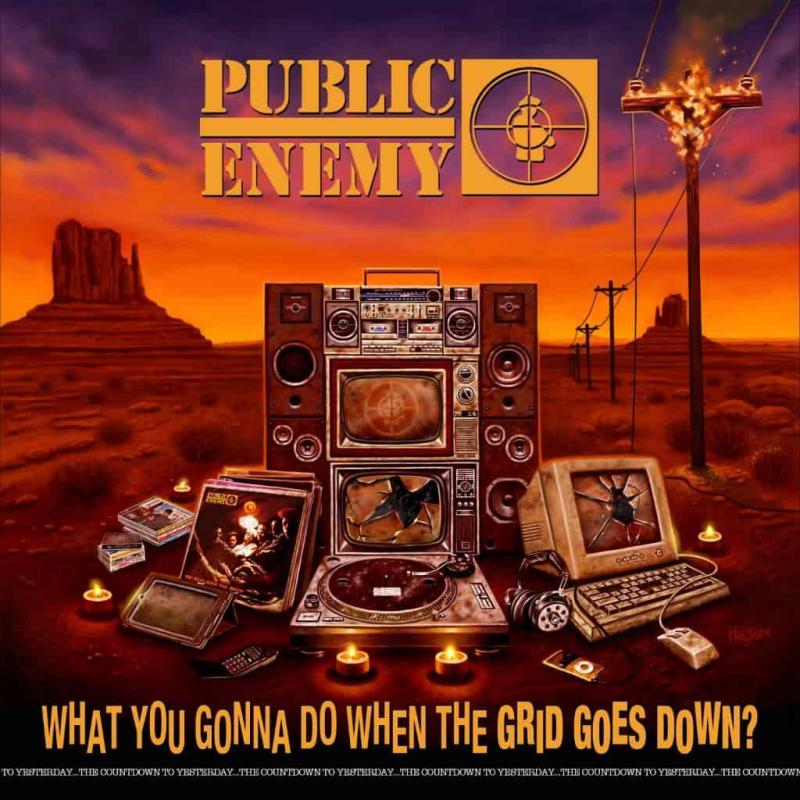 It will come as a surprise to nobody that the esteemed elders of rap haven't got a good word to say about the (present) leader of the free world. Or continuing crimes against black lives. If only people had listened back in the Eighties – which, of course they did in their droves (Nile Rodgers says they changed the world).
And yet here we are.
Sometimes, it feels like decades of progress have been wiped out. The Trump disaster has us all asking the same questions about racism. Again. It's almost like we're back in 1988. Returning to Def Jam for this, their 15th album, and thankfully glossing over the bewildering rumours that Flavor Flav had been fired (a "satirical hoax", apparently – "only negative stories get traction"), Public Enemy are now down to three – the unsurpassed master of ceremonies, Chuck D, Flav, and DJ Lord. The beats are as dynamic as ever, the message as angry as three decades ago but will this engage a new generation?
The first single, "State of the Union (STFU)", is an expletive-heavy belter benefitting from the lines "Orange hair/Fear the combover… and "White House killer… Nazi, Gestapo dictator". It sets a high standard and the other new material – especially "Smash the Crowd", "GRID" and "Toxic" – is just as good as you'd expect. "Public Enemy No 1" – their first release – is given a freshen up and becomes "Public Enemy Number Won", beginning with a skit from the remaining Beastie Boys with Flavor taking on Chuck's 1987 lines. Run DMC join in, too.
"Fight the Power 2020" sees Nas thanking PE (the previous generation) for opening the doors for him. Others including Black Thought, Rapsody, Jahi, YG and Questlove perform most of the verses until Chuck D takes over with the infamous "Elvis was a hero to many" line – still one of the best ryhmes ever written. George Clinton, Run DMC, Ice-T and Cypress Hill are some of the others collaborating on the album. Yes, this is more of the same, but that's no bad thing. Why change such a potent formula? Especially when the fear of a black planet seems as relevant as ever. Public Enemy are, after all, the very finest proponents of "agithop", if you will. Kanye who?
Public Enemy are, after all, the finest proponents of "agithop", if you will
rating
Explore topics
Share this article