Album: Martina Topley-Bird - Forever I Wait |

reviews, news & interviews
Album: Martina Topley-Bird - Forever I Wait
Album: Martina Topley-Bird - Forever I Wait
Songs of maturity and experience
Monday, 06 September 2021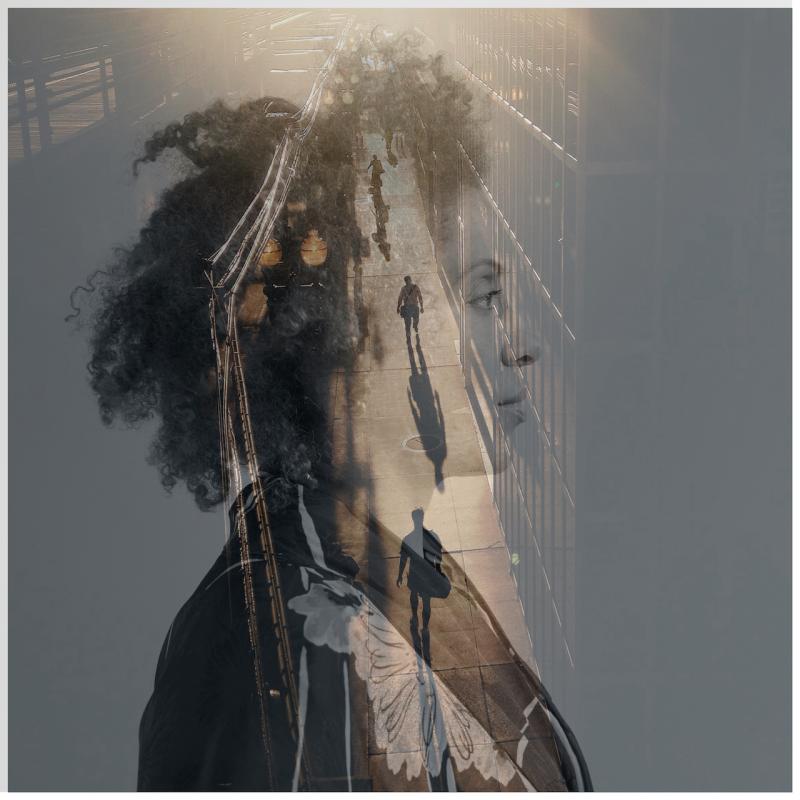 Darkness and passion from Martina Topley-Bird
Martina Topley-Bird, who started out doing vocals for Tricky's first single "Aftermath" aged 15, has matured.
On her fourth solo album, self-produced, she builds confidently on the dreamy vocal lines that were essential to the
Bristol
sound of the
'90s
.
On her previous solo ventures, it seemed as if she were in search of an identity, a rock chick one moment and a trance-weaver the next. She has definitely found herself: bathed in soft-edged dubby sounds that suit a sensual voice that makes a virtue of reverb, this is music that floats and supports Martina's naked expression of vulnerability.
There are collaborations with Robert del Naja that could be outtakes from a Massive Attack album not yet made, Martina having worked as a live and studio vocalist for the Bristol band for half a dozen years. She has chosen her other collaborators with all the right intuitions – Christoffer Berg, Rich Morel, Benjamin Boeldt and Tialdia – all of them perfectly attuned to her breathy and soulful vocals.
Martina is a master of introversion, creating chiaroscuro songs that explore her inner states, playing darkly with existential angst and an ever-present sense of foreboding. All of this was present in Tricky's first album Maxinquaye (1997), and it could be said that this classic and ground-breaking album was as much Martina as Tricky's. Back then, she was thought to be Tricky's muse, or the voice of his mother who wrote poetry and committed suicide when he was a child. Tricky and Martina's daughter Mina committed suicide herself in 2019. The new album was mostly finished before Mina's tragic death, but it's almost as if Martina were navigating a life haunted by self-destruction and suicidal tendencies born of excessive sensitivity and creative talent – fates shared in an uncanny way within the constellation of her intimate relationships.
The mood is somewhat relentless. There's little variation from a sound born of Bristol in the '90s, including the lilting beat of what was known as trip-hop, the nervous energy of drum'n'bass and the dreamscapes of dub. This is a mature album though, nourished by darkness and passion. Martina has dared face her demons, and her work has a depth well beyond her earlier solo work. "Sand" finds her with a sharper voice, ringed with the edge of an anger that has never been part of her palette. The closing song on the album, "Rain", bewitchingly lyrical with string quartet accompaniment, is a gem, and suggests another way forward into new and exciting territory.
Martina has dared face her demons
rating
Share this article