Album: Gabriels - Angels & Queens - Part II |

reviews, news & interviews
Album: Gabriels - Angels & Queens - Part II
Album: Gabriels - Angels & Queens - Part II
After an inconspicuous start, US-UK trio Gabriels are a slow-burn sensation ready to soar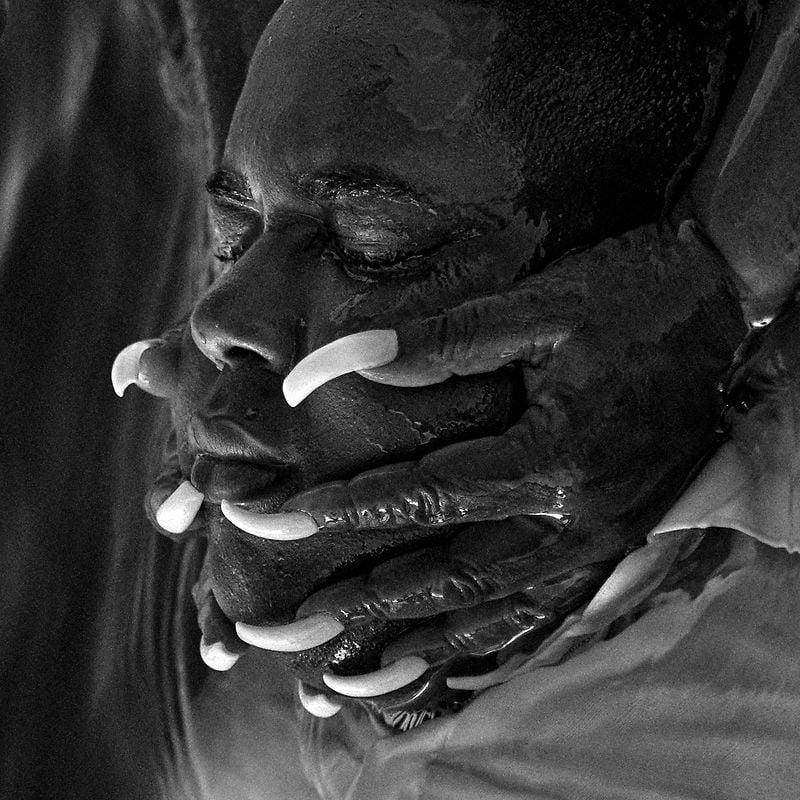 Cover art by photographer Melodie McDaniel
You could say the catalyst behind it all was Rocketman himself. During his Apple Music Show, celebrated CBE Elton John named Gabriels' self-released EP, Love and Hate in a Different Time, one of the most seminal releases in the last ten years. At that time, little was known about the US-UK trio. When they eventually signed a major record deal a few months later, there wasn't a single photograph of the three of them in the same room.
Despite the inconspicuous start, the band has already racked up a performance at The Royal Albert Hall (for Letters Live). They supported Harry Styles in Texas and Compton-born vocalist Jacob Lusk joined Elton John at his Glastonbury farewell show playing to over seven million people.
But while the last few years might seem like a rollercoaster for the group, Lusk has actually been moving in these celeb circles for years now. He joined Nate Dogg's gospel choir after responding to a Craigslist advert and auditioned four times for American Idol. The group is completed by self-penned "studio rats" Ari Balouzian (a classically trained California composer) and Ryan Hope (Sunderland-born video director). The pair spotted Lusk after working with him and his church choir on a Prada commercial. Now, Gabriels return with the much-anticipated completed version of their debut.
If you enjoyed last year's Angels & Queens Pt I, then rest assured the additional six tracks here continue to find Lusk deftly switching between his bold baritone and celestial falsetto in style. Original title track "Angels & Queens" is a sultry disco romp with Lusk forming his own multi-layered choral force as he cuts down the opposition: "You're just another motherfucker looking up at a mirrorball." Elsewhere, "Taboo" slows the pace down to a cinematic, string sensation circling a situationship that's doomed from the off as he soothes, "Bible says it's bad but not for me/ Don't bring me fruit then say I can't eat."
While Lusk has spoken openly about his reservations around embracing the "gospel" genre (let's say, soul-rock hybrid), the staggering "Glory" in the second half of the release not only brings the holy spirit to the fore (see also: the breathtaking "Great Wind") but there's a trickling of biblical references as he reflects over water turning to wine admitting, "I make a little, a lot." Angels & Queens - Part II is proof that a little spark from a high flyer was all it took for this slow-burning band to soar.
Below: watch Gabriels perform "Glory" at Glastonbury Festival 2023
Jacob Lusk deftly switches between a bold baritone and a celestial falsetto
rating
Explore topics
Share this article