Album: Billy Nomates - Cacti |

reviews, news & interviews
Album: Billy Nomates - Cacti
Album: Billy Nomates - Cacti
The Bristol songwriter's sophomore album is a survival story, reviving us for what lies ahead
Saturday, 14 January 2023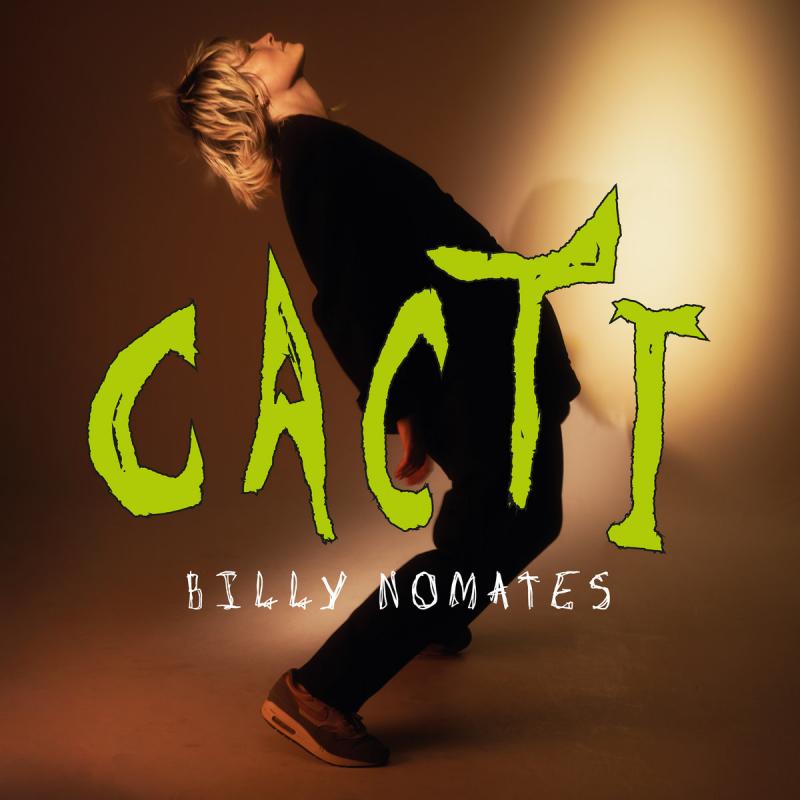 'Conjuring up 'Cacti', Maries retreated to her flat with a collection of old drum machines'
As second-wave feminism vouched in the late 1960s, the personal is political. For Billy Nomates, the moniker of Sleaford Mods-approved musician Tor Maries, that sentiment is rife.
Entrenched in her eponymously titled debut in 2020, the songwriter tapped into flailing societal structures, dead-end jobs in dead-end towns and the dichotomy of the Fat White Man. Despite touching on such evocative and self-assured issues, Billy Nomates came to being after a period of intense instability.
Leaving the West Country with a relationship and a job in tow, Maries set up her seemingly picture-perfect life in sunny Bournemouth. But a seachange was coming. The relationship broke down and she ended up staying on her sister's sofa dealing with a severe bout of depression. Thankfully, her beloved Bristol was beckoning. Back in the city, early ruminations of the project (guitar, looper and laptop) caught the attention of Portishead's Geoff Barrow who quickly signed the multi-instrumentalist to Invada Records.
Three years on and Maries' sophomore effort, Cacti, takes root. The returning record (much like its title) is proof of withstanding even the most brutal of terrains (see: the cost-of-living crisis, ongoing private and public sector strikes and relentless downpours). Take recent single, "Vertigo" which Maries admits "scratches around the soul-crushing apathy you can feel for achieving or feeling life's big things". Or album opener "Balance Is Gone" interrogations around the creeping grip of social anxiety with a millennial sheen. "I meditate but I am not alive / Everything is happening without me." (Feeling seen yet?).
Conjuring up Cacti, Maries retreated to her flat with a collection of old drum machines, mapping out ideas on her kitchen walls. As her debut demonstrates though, cooped up in a cosy cohabitation isn't where Maries shines. Catch her one-woman show live and she's a spinning top of energy and vitriol, the stage as her soapbox.
Like its prickly namesake braving the drought in a barren desert, Cacti isn't about making sense of things. It's a survival story attempting to revive us all for what lies ahead. Lap it up.
Below: watch the video for "Spite" by Billy Nomates
The returning record (much like its title) is proof of withstanding even the most brutal of terrains
rating
Share this article