Album: White Lung - Premonition |

reviews, news & interviews
Album: White Lung - Premonition
Album: White Lung - Premonition
White Lung honour their circle pit pulsing punk anthems with a fifth and final release
Thursday, 01 December 2022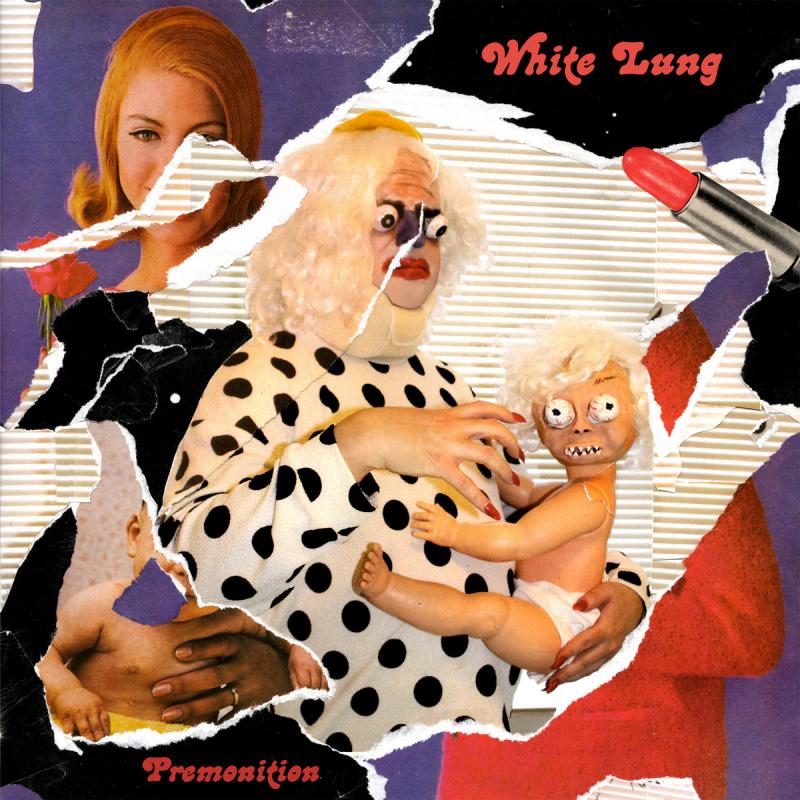 The eyes have it
In 2016's abrasive album opener, "Dead Weight", frontwoman Mish Barber-Way laments over multiple miscarriages as her biological clock ticks away like a malevolent metronome.
How much has changed in the last six years, then, and none more so than for Barber-Way. The track in question was taken from the band's last official release, Paradise. A record that saw Deap Vally's Lindsey Troy step up as a touring bass player and the Vancouver trio – completed by drummer Anne-Marie Vassiliou and guitarist Kenneth William – unintentionally entering into a hiatus.
They had every intention of releasing new material the following year reconvening with longtime producer Jesse Gander (Japandroids, Brutus). But when Barber-Way showed up at the studio with her signature bottle of whisky to hand and a pack of Malboros, they weren't the only thing she was carrying. Two positive pregnancy tests revealed the vocalist was pregnant with her first child. A pandemic followed, then another baby, not to mention the series of ensuing societal meltdowns.
With all of going on, it would've been easy for the band output to falter. Yet after breathing life into the Noughties music scene, White Lung honour their circle pit pulsing, punk anthems with a fifth and final record. Single "Date Night" feels like a nod to Barber Way's former party girl lifestyle as she paints a picture of God as a nihilistic bad boy driving through Los Angeles in his Cadillac admitting "part of my life was expiring." Instead, her lyrics boast a new focus without alcohol fuelling through vocal bursts, suddenly facing an entirely sober recording session. "Girl", with its pleasing pinched harmonics, celebrates her unwavering demonstration of maternal love. While "Bird" was penned on a flight from LA to Vancouver to record after first feeling her son kick out the jams across the strings of her womb.
Premonition might exhibit the hallmark signs of a White Lung record but the band, and the future before them, has changed irrevocably. No longer hidden by the fug of cigarette smoke and all-nighters, Barber-Way needed to, as she puts it, "barf it all and be uncool." She's a mum now, after all, it's alright to be uncool.
Below: Watch the video for "Date Night" by White Lung
Her lyrics boast a new focus without alcohol, suddenly facing an entirely sober recording session
rating
Share this article