10 Questions for Suede's Brett Anderson & Mat Osman |

reviews, news & interviews
10 Questions for Suede's Brett Anderson & Mat Osman
10 Questions for Suede's Brett Anderson & Mat Osman
Rock survivors speak of Bowie, comebacks and cheese and pickle sandwiches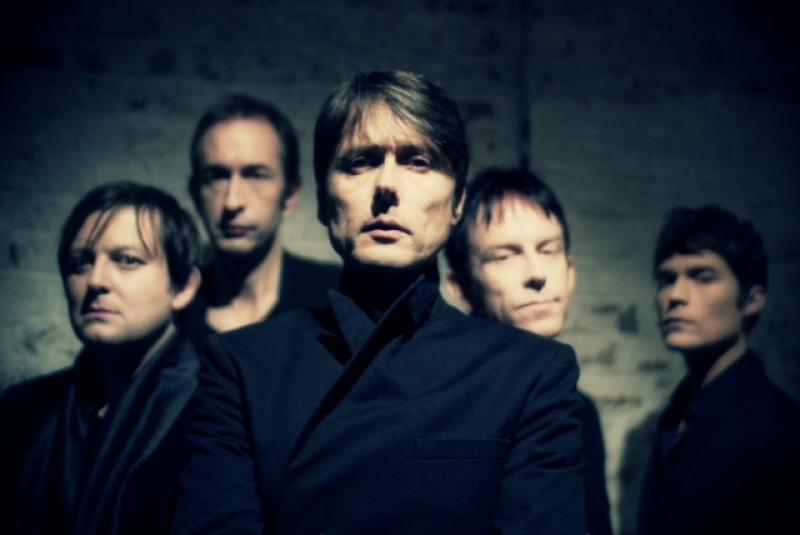 Suede: Brett Anderson and co bring some seedy glamour back to the music scene
Suede, led by the arrestingly beautiful Brett Anderson, was one of the finest bands to come out of the UK in the first half of the 1990s. Their eponymous debut album, released in 1992, won the Mercury Music Prize.
During the recording of the 1994 sequel
Dog Man Star
guitarist Bernard Butler left and the remaining members – Anderson, Mat Osman (bass) and Simon Gilbert (drums) and new recruits Richard Oakes (guitar) and Neil Codling (keyboards) never quite received the same critical acclaim, although 1996's
Coming Up
was their biggest selling album worldwide.
The group disbanded in 2003 but reformed in 2010 and played a memorable show at the O2 Arena in December of that year. They are about to release their new album, Bloodsports, which recaptures a lot of the glory and the glamour of those early days when the band was reluctantly sucked into the Britpop movement. Anderson's vocals are as striking as ever and there are times when the guitars ring out and you almost suspect that Bernard Butler has sneaked back into the recording studio.
The Arts Desk met up with Suede in West London in February 2013. We spoke to leonine Mat Osman, whose younger brother is Richard Osman, the oracle of BBC daytime quiz show Pointless, and Anderson. Both were dressed in black and, at 45, the floppy-fringed lead singer looked as enviably cool as ever. The interview had to end just before we had a chance to ask him his secret of eternal youth, but we did find out what he wanted to order for lunch. The Arts Desk can exclusively reveal it was a cheese and pickle sandwich. Even arrestingly beautiful rock stars have to eat.
BRUCE DESSAU: It's amazing to think that Bloodsports is only your sixth album in nearly 20 years.
BRETT ANDERSON: I know. I've made four solo albums and only two more Suede albums.
It's a very Suede title. Typically evocative and strangely perverse. Tell me how it came about and what it means?
BA: It's about lust, chase, the endless carnal game of love. The title came up very early. It was almost the first thing and it seemed to sum up in a cheeky, cynical way the game of love, the bloody game of love. It's not to be taken literally. I'm not a barbarian. I don't go foxhunting or badger baiting. I was slightly worried that people might assume it was pro-bloodsports but obviously it's a metaphor. I'm still vegetarian.
There has to be a vision for the band and that cannot be democratic
MAT OSMAN: As soon as Brett said it it was right. The weird thing is the themes on the demos were there from the start. We actually had a song called "Bloodsports" which didn't make the cut. We had 40-odd songs - deciding which songs not to keep was like killing your babies. But when you want to make a record as good as the records we'd made before we had to wade through a lot of stuff. It would have been the easiest thing in the world to say, "We've won back a lot of respect for the band, let's just put out 12 songs," but we fucked up in the past and made records we aren't proud of so we spent a lot of time on this.
I've seen that you have said this was the hardest album to make. Dog Man Star was pretty hard though, when you (Brett) were falling out with Bernard Butler.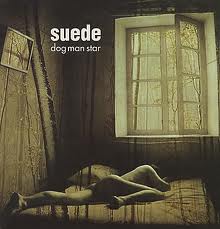 BA: Dog Man Star was hard emotionally but not hard in terms of making music. It was hard in the way my relationship with Bernard was disintegrating. This was more hard in terms of good honest sweat, labour and perspiration. We rolled up our sleeves for Bloodsports. With Dog Man Star it was a phase in your life, your early twenties, when ideas flow much easier. With this album it was harder to squeeze the nuggets out. We don't have the same confidence now. Back then everyone was telling us we were the greatest band that had walked the earth. They don't say that so much now and we aren't.
MO: Neil Tennant has talked about an imperial phase. Everything we put down back then sounded good.
Who writes the music and who writes the lyrics these days?
BA: I've always written all the lyrics. It's always been a personal thing with the lyrics. The rest of the band always trusted me, even if they privately didn't like them it's never been up for debate. It's not me being precious but there has to be a vision for the band and that cannot be democratic. The lyrical themes have to come from one person, the mistakes are part of its honesty. I've never been able to believe in singers who sing other people's words. Lots of the music was written by Richard (Oakes) and Neil (Codling) on this album. We had lots of sessions round at the producer Ed Buller's house running through things and drinking pots of coffee and coming up with gems. It's difficult to compare with the writing I did with Bernard because I'm older, the synapses fire in a different way now.
MO: One thing we were clear about was getting to that point again where everything you write is good, like with the first album. Writing is a muscle. You have to get it working, it doesn't just ping back into place. It was hard but satisfying when everything we were writing suddenly sounded good.
The lyrics are typically literary. On "Barricades" for instance you mention "the heart is a lonely hunter" – were you referencing the book by Carson McCullers?
BA: I've never read the book. I just love the title. I like to steal bits and pieces. I do a lot of cut-up things which is not hugely original but I like it, it fires off different ideas. Being a bit random makes your brain work in a different way and I like that, it's like I like to tune a guitar differently sometimes because your fingers always go to the same shape and if you change the tuning it changes the sound. You have to jolt yourself out of patterns that are too firmly stuck in your mind. I don't use a computer, I use a paper, scissors and a typewriter.
MO: We'd get demos from Brett and you could hear banging in the back. It sounded really interesting and then I realised it was his typewriter banging away in the background during the middle eight!
The obligatory difficult question now. Have you ever... watched Pointless?
BA: Sorry? Oh yes. I've seen it once. I thought it was quite funny. It was at a friend's house. I don't have a TV.
MO: I have a rule of not watching TV during the day otherwise I'd never get anything done. We were a question on it once. Name Mercury Prize winners. People didn't get us. I'm not sure if that's good.
How do you feel about things like Grunge these days?
BA: I can't count the minutes of the day I don't think about Grunge.
MO: Nirvana were a band we all liked, but like so many brilliant bands they were also responsible for foisting a world of pain on music.
Let's talk Britpop. You were always a slightly odd fit with the movement but at the same time pioneers. Are you OK about using the word these days?
BA: We never had a jingoistic thing, that was projected onto us by the media, the flag-waving Britpop vision was projected onto us. Loneliness, isolation, failure was us but because I sang in an English accent because that was my voice people hijacked it and turned it into some beery cartoon. Britpop was very limited and limiting but an amazing time. It was an amazing thing to be in Suede in our twenties being at the vanguard of something. You can't underestimate it in a way. But Britpop was a very horrible phrase. I need to wash my mouth out after saying the word but it did sort of define the nineties and Suede started that movement. Our vision was different from what it became. I'm not trying to be holier than thou but we thought it was quite beautiful and it turned into something else.
How do you feel about the changes in musical technology these days? I used to love getting a Suede album and admiring the sleeve. The new sleeve (pictured above) will look great on the vinyl version and good on the CD but it is not the same when it is just a picture alongside a download.
MO: A lot of things I miss about the physical product, the sleeve for instance. But then there are things now that are amazing. We all liked "Barriers" so we just decided to give it away. Anyone in the world with an internet connection could hear it for nothing and at the same time. No more nine months from recording the album to releasing it. We mastered Bloodsports in December and it is out this month.
The elephant in the room is not Pointless but David Bowie. I was thinking about him when you mentioned using cut-ups to write your lyrics and "Barriers" came out as a free download the day before Bowie shocked us all with his comeback single "Where Are We Now?". I presume you still adore him even if he slightly trumped you and stole your thunder?
BA: You can't be serious about music and not be a fan of David Bowie. There was always going to be someone who would release something after us and it's nice that it is him. There's no sour grapes, we still had a day to ourselves.
MO: I was really charmed by the fact that he was still making music after all the rumours about him being ill and never releasing anything again. It was like an announcement, it wasn't a single. It was kind of an announcement, it was not as hooky as a single. There was no way it could have been the first single.
BA: It was the first single.
MO: (quickly backtracking) Only David Bowie could release something like that as a single.
Bloodsports is released on 18 March
Watch Suede perform "Barriers"
Britpop was a very horrible phrase. I need to wash my mouth out after saying the word
Share this article