10 Questions for Ian Hunter |

reviews, news & interviews
10 Questions for Ian Hunter
10 Questions for Ian Hunter
Mott The Hoople's main man on Bowie, Romney and Ronson - and why his old band make Pink Floyd look like bosom buddies
Monday, 03 September 2012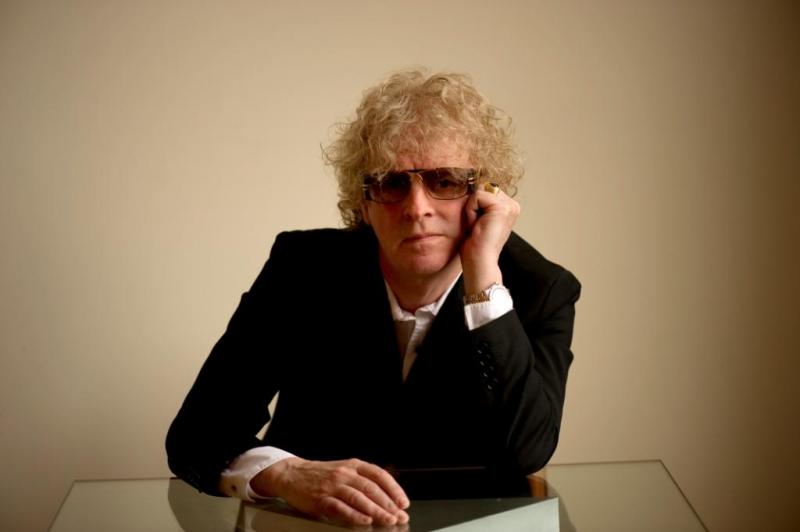 Ian Hunter: 'Look, you know my voice, it's an acquired taste....'
Ian Hunter's new album, When I'm President, is an almost obscenely vibrant piece of work for a man who – despite that impossibly golden mop of hair – is now 73 years old. But then Hunter has always been a rock'n'roll survivor.
Born in Shropshire in 1939, he was a 30-something industry veteran by the time his band Mott The Hoople, four albums into a career that had failed to scale even the nursery slopes of fame and fortune, scored their breakthrough hit in 1972 with David Bowie's glam anthem "All the Young Dudes".
After enjoying three years of superstardom with Mott, whose run of irrepressible hit singles included "Roll Away the Stone", "Golden Age of Rock'n'Roll", "Honaloochie Boogie", "All the Way from Memphis" and "Saturday Gigs" - Hunter left the band at the end of 1974, strung out from nervous exhaustion. His solo career was frequently pursued in tandem with his great friend Mick Ronson (pictured below right with Hunter), the pair enjoying a musical and personal partnership which only ended with Ronson's death from cancer in 1993.
In 2009 Mott The Hoople reformed for six sold-out nights at Hammersmith Odeon, a return as triumphant as it was unlikely. "It was the fastest selling ticket in London for two weeks, I was really surprised," says Hunter in the kind of leathery croak which suggests even his tonsils wear shades during the day. "Everyone was like, 'Who the fuck is this?' Nobody had heard of us, but if you don't do it too often it's an event."
A gifted songwriter who helped bridge the gap between glam and new wave, Hunter has other strings to his bow. His journal, Diary of a Rock'n'Roll Star, a frill-free account of Mott's 1972 US tour, was published in 1974 and remains in print. "It's in French now," he says. "They sent me a dozen copies which I can't even read." A US resident since the mid-Seventies, he now lives in Connecticut, from where he spoke to theartsdesk.
GRAEME THOMSON: I was very pleased to discover that the first song on When I'm President, "Comfortable (Flying Scotsman)", strongly suggests that you're happy with the idea of growing old slightly disgracefully...
IAN HUNTER: I had a Scottish guy say [puts on gruff Glaswegian accent], "Ian, are you talking about your cock?" No! The Flying Scotsman? I like a bit of wry humour, but no....
'Dudes' is a great song. If it was fucking 'Chirpy Chirpy Cheep Cheep' there would be a problem
But where your previous couple of albums were quite political, this is certainly a more raucous and personal record.
We wanted to do it really quickly. Me and the Rant Band had just come off a tour and it was like, we want power and we want passion. We were in and out in four days. We knew what we were going to do and we did it. You go through phases. I did have a problem with Bush – a lot of people did. There was a lot of material there, it was kind of sad when he went. Maybe we're in for another dose shortly, so the next album might be full of fire and brimstone again. I don't mind Republicanism at all, I think it's a great concept, but these guys are like second-hand car dealers – they just insult your intelligence. It's really bad, and the Democrats really don't do all that circus barker stuff. I was looking at Romney yesterday and I thought, you're not even there – you're just bullshitting to get yourself a gig. Before Maggie and Reagan there was a tad of vocation involved in being a Republican. But after the whole "Greed is Good" era there's no guilt attached – it's just, I want to be in, I want power. It's business, but people are still fooled by it, which I find so stupid – but that's democracy, what can you do? Eugenics!
When you mention Ian Hunter or Mott The Hoople many people instantly think of "All the Young Dudes" – and that might be as far as it goes. Are you resigned to that?
People are busy. They don't have time to delve into it in any detail. Music is a hobby to most people, they take an overview. They know The Beatles or One Direction, or whatever is shoved in front of them morning, noon and night. "Dudes" is a great song. If it was fucking "Chirpy Chirpy Cheep Cheep" there would be a problem, but it's a great song...
It is. But it's someone else's song...
It was unfortunate. I'd have loved to have written the first hit, but you have to remember that radio was closed to us at that point. Totally. David offered us "Suffragette City" first, but we couldn't just release any single, it was going to have to be a monster. That was how we got "Dudes". Bowie walked in with that and it took us in a totally different direction. How could you turn a song like that down? It's an incredible song – plus I could sing it, and you know my voice, it's an acquired taste. Bowie knew we were the band for it. He wouldn't have given it to us otherwise. He had run it into the ground and he was looking for a new way of doing it – and we were it.
Mott The Hoople perform "All the Young Dudes"
Is it true you turned down Bowie's "Drive-in Saturday" as a follow-up single?
He offered us that afterwards. We had an arrangement of it that was really good, but [Bowie's then-manager] Tony Defries told us that David didn't want us to do it now. Then Defries told David that we didn't want to do it. So David to this day still thinks we turned it down, but we didn't, we had an arrangement of it. We weren't that keen on doing it, I suppose, because we didn't want to become known as David's band, but he was great. He gets into a situation, he goes for it 100 percent, then he moves onto the next situation and he goes for that 100 percent. He did the Iggy thing, he did the Lou [Reed] thing. He courted us – we were out on a tour with Island Records and everywhere we went there were flowers in the dressing room. Island were really fed up with us and they were like, "Who the fuck is sending these?" They couldn't understand what was going on. He was very, very nervous when he first met us, he'd only had the one hit. One of the reasons he produced us is that he had time on his hands. It worked OK. The [All the Young Dudes] album could have been more powerful but that's David, you know. The masters have since disappeared so we can't remix it.
Was it wild at the height of Mott mania?
It was backwards and forwards. It was pretty wild what with one thing and another. I never had an addictive personality. I had habits, but they're easier to break. My dad was a copper, and I was brought up to be well wary, so I never really did hard drugs at all, which is probably why I'm still there. A hundred bucks for something in a little tiny packet that makes you chat all night? People were trying to make up for a lack of personality, I think. It's odd looking back. People tell me I played places and I have no recollection whatsoever, but certain things you remember. When we all get together no one remembers the same things, so it's interesting. We got to the stage where we would be doing 20,000 seaters – we didn't like it, there was no one-on-one anymore, but it's pretty powerful when 20,000 people are screaming at you and Aerosmith are opening for you, or Queen. That's very alluring, very tempting! After the Hammersmith shows in 2009 it was the same thing: a very powerful allure, loads of people running around, lots of crew, suddenly we're very important – lovely. Then you're back on your head the following week.
Was it a relief when you left in 1974?
Oh, you're joking! It wasn't so bad until Mick Ralphs left [to form Bad Company]. He had written half the songs – now I'm trying to write them all. And none of the band liked doing interviews, so I had to do all that, and then we were touring as well – so I was just winding myself up into a frenzy. I ended up in hospital and a bloke said, "If you don't want to do this any more we'll give you letters," because otherwise I would have got sued. That was big for me, really big, because I was a mess. Then three months later I was fine. Me and Ronson were doing the first solo album and I was fine. You don't want to split something up, you don't want to put people out of work, but...
Mott The Hoople perform "Roll Away the Stone"
Given all that, what are your memories of the Mott reunion shows in 2009? You said you did it to see what it was like - what was it like?
It was fantastic. I was worried in case we wouldn't have it, but we had it in spades. It was as if we hadn't stopped. It's nice just to do it once in a blue moon, but unfortunately it's impossible. We make Pink Floyd look like bosom buddies. There are five stars in the band, all with their own minds, which is why it's such a powerful band, but it also causes so much trouble, business wise and all the rest of it. To play with them and rehearse with them is great, and the humour is all there, but the minute we're apart from each other... back it goes. It was never an easy band to be in, and often not the band's fault. The management situation was crazy and ever-changing. Roxy Music had the same people all the time, a good organisation, we never had that and nothing quite worked – and we weren't easy to manage anyway. Not an easy band, very exhausting.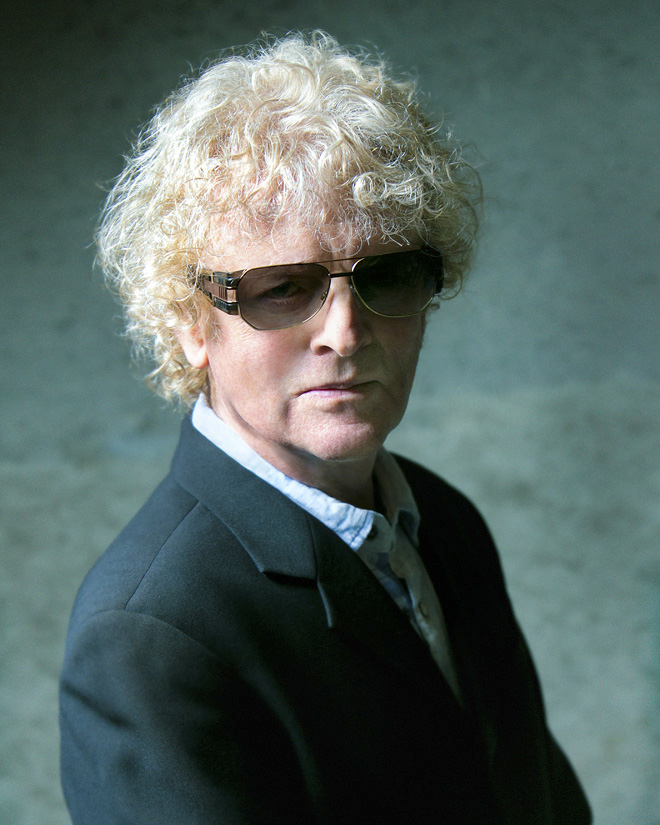 Of all the musicians you've worked with, who have been your favourites?
I would say Queen. We got on great with them. Lovely blokes. Still are. When I see Roger or I see Brian it's like seeing two younger brothers, which is strange considering how huge they got, but it's how you meet them. They were great on tour, backstage, in the hotels – we had a great time. And when they got big, they were still human. I loved Fred, he was the real thing. A lot of guys are one thing off stage and another thing on, but Fred was like that 24 hours a day. He was for real. An astonishing amount of confidence – he had so much confidence it was funny, and I don't think he even knew he was funny, which made it even funnier! I was so happy when they got huge, it was fabulous. He was born to be a star. And Mick [Ronson] was my best mate. Even when we weren't working together, which we often weren't, there was always barbecues and staying with us at the weekend and the kids growing up together. Him dying was nothing short of hideous. He rang me and told me two years before it happened, and it was two years of that ridiculous optimism. Horrible. Horrible. You're standing right next to him and you can't do nothing about it. He was an underrated musician but he didn't give a shit. He knew he was good, that was all that mattered. Bob Dylan thought he was good. Van Morrison thought he was good. He was a great arranger, he was classically trained. If people don't get it, it's their ignorance.
Do you still feel British?
I have lost touch with England a bit, I must admit. I'm looking forward to touring there and getting back in. I've got two kids and grandkids there, but what with one thing and another it's been a while. I'm 35 years there and 38 years here. I like to think I'm just coming up to my 39th birthday.
Listen to the title track of When I'm President
I never had an addictive personality. I had habits, but they're easier to break
Explore topics
Share this article