Zola review - high-energy comic thriller tackles sex work |

reviews, news & interviews
Zola review - high-energy comic thriller tackles sex work
Zola review - high-energy comic thriller tackles sex work
Fasten your seat belt: is this the best road movie since Thelma and Louise?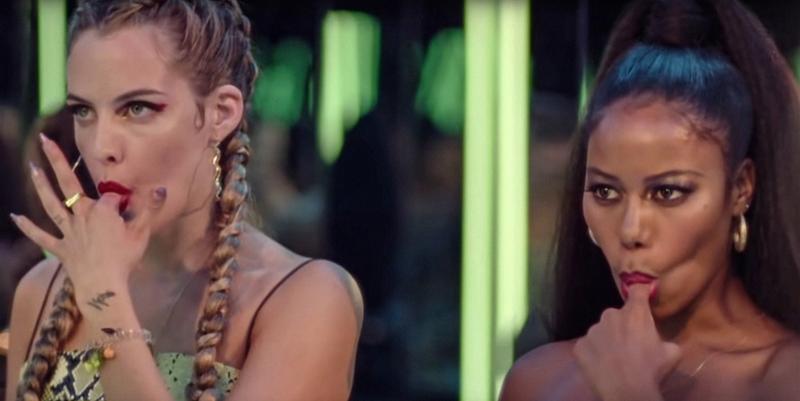 Suck on this: Riley Keough as Steffani and Taylour Paige as the eponymous Zola.
It's hard to imagine a movie more of its time than Zola, as it takes on sex, race, the glamorisation of porn and the allure of the ever-online world.
For 90 minutes we are embedded in the lives of two young American sex workers and it's a wild ride that leaves its audience breathless as they try to keep up with the hand-brake turns and sudden changes of pace and tone. Is it another feminist comedy reminding us that it's every woman's right to deploy her body any way they want? Or is it a nightmarish true portrait of the sex trade? Or is it a film about the covert racism that comes into play when white girls appropriate a veneer by affecting a 'blaccent' (the non-standard English used by working class African-Americans) and style their hair in cornrows.
Zola
asks all those questions and more.
Based on a Twitter thread written by A'ziah King, it relayed how King (aka Zola), a young black woman was working as a waitress and dancer in Detroit when a young white woman hit on her at her day job in a diner. Renamed Stefani for the movie, she invited King/Zola to come along on a two–day trip to make money in the pole dancing strip clubs of Tampa. The dizzying Twitter thread of how the trip went from being a Girls' Own adventure into a nightmare involving shoot-outs and sex trafficking went viral in 2015. The result was a narrative waiting to be turned into a film and it did almost become one with James Franco directing and two white men working on the script. But that didn't happen and instead the tale was taken up by a young black woman director Janicza Bravo, responsible for "Juneteenth", one of the best episodes in Donald Glover's excellent Atlanta series and co-scripted with playwright provocateur Jeremy O. Harris (Slave Play).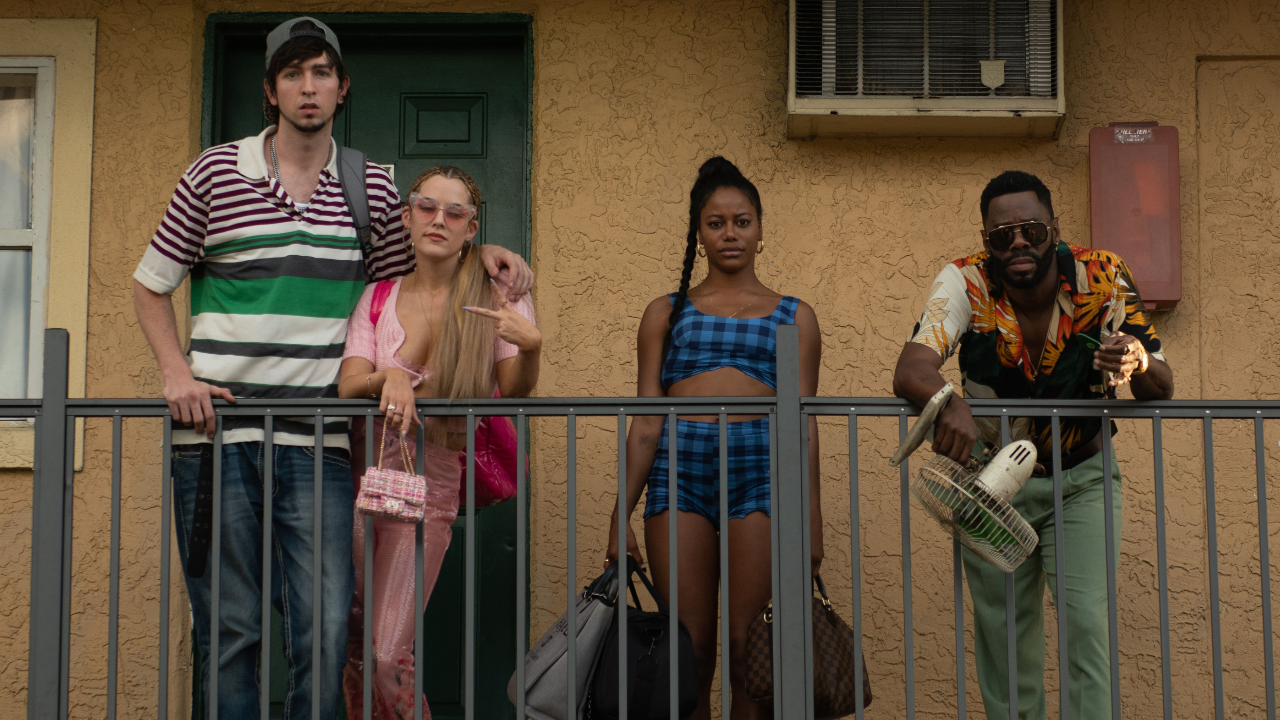 Casting Elvis Presley's grand-daughter Riley Keough as the manipulative Stefani was an inspired choice. She's as utterly convincing as she was in American Honey and The Girlfriend Experience. We watch her slither in and out of ever more revealing outfits while her behaviour drives her dim boyfriend (Nicholas Braun above left from Succession) into attempting suicide.
But it's the two black leads that totally hold the screen. Dancer-turned-actor Taylour Paige plays Zola as a young woman willing to sell her sexuality but only on her terms while Colman Domingo (above right) is terrifying as the mercurial pimp 'X', dead set on making money off Steffani and Zola no matter the dangers. Paige is a queen of the eye-roll and a well-timed barb; as Zola she will become an icon for young women who want to maintain control.
Zola is alternately funny and horrifying and it is always high energy. There are doubtless fascinating analyses to be made about what happens when a woman is at the helm of a film about sex work – certainly the parade of grotesque genitalia sported by potential customers is best seen from the female gaze, not the male. But most of all this is a provocative tour de force which heralds the arrival of an impressive director in the shape of Janicza Bravo. I can't wait to see what she does next.
It's a wild ride that leaves its audience breathless
rating
Share this article