Who Is Dayani Cristal? |

reviews, news & interviews
Who Is Dayani Cristal?
Who Is Dayani Cristal?
Gael Garcia Bernal follows an immigrant journey in moving drama-doc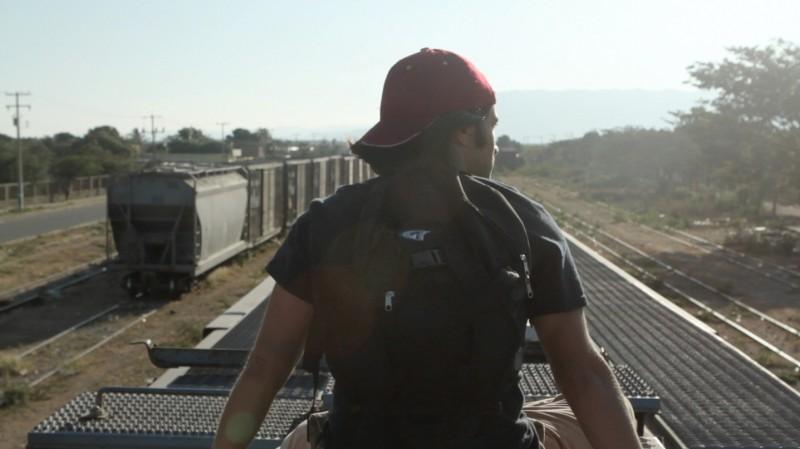 Riding 'the Beast': Gael Garcia Bernal hops the freight trains
The struggle of the migrant journey from Mexico and Central America to el Norte has been much in the news recently, and, coincidentally, it's a theme that cinema has been following too. After Diego Quemada-Diez's recent The Golden Dream, about teenagers who set out on that difficult route, Marc Silver's drama-documentary Who Is Dayani Cristal? shows us a similar experience, though through a somewhat different lens.
It's a story that begins, as it were, at the end. In this case the discovery of a dead body in Arizona's Sonora desert, not far from Tucson – one of the many immigrants who don't survive the final leg of the journey that had begun weeks ago in their homelands. And because these immigrants go to every length to conceal their identities, it's the task of the local authorities, and the local consulates of the countries from which they might have come, to establish who these corpses were in life, and if possible to return the bodies to their families.
The most efficacious way to get fingerprints from a corpse is to cut off the hands
Director Silver clearly established full trust with those authorities before he started his film, and their collaboration – and eloquence – is complete: they're not spouting any official line (quite the opposite, in fact), rather they are always aware that behind each new case there is a life story, a tangle of family relationships and economic circumstances; as one official puts it, "Someone who once had a dream has ended up as a statistic."
The only distinguishing mark on the male body that becomes the subject of Silver's film is the chest tattoo, "Dayani Cristal", that provides its title. What its significance is we will only learn at the end, when the process has reached its conclusion, with a body restored to a family that has at least been granted tragic closure. First we see the documentary element of tracing an identity, through databases and fingerprints: many of the immigrants are "returnees" who have been previously deported, so traces of them remain in the system. (One of the film's many revealing, and often macabre details tells us that the most efficacious way to get fingerprints from a corpse is to cut off the hands and pump them with water.)
Then, at the 15-minute mark, Mexican star Gael Garcia Bernal appears, as voice-over narrator and protagonist who will retrace the dead man's journey. His real name, we will learn, was Yohan, and he was 29, with a wife and three children and, in another tragic detail, among the motivations for his setting out was the need to settle debts accrued when one of them was battling leukemia. His route started out in his native Honduras, and followed the standard one (though that hardly seems the right adjective) we saw in The Golden Dream, a succession of bus journeys, river crossings, and, most memorably, hopping the freight trains going north (the train is known as "the Beast", Bernal in main picture above, and below left), through piercingly beautiful landscapes and human contacts of different kinds, before the final encounter with the people smugglers who take their charges up to the final wall into the US. Yohan, we learn from one of those who accompanied him in his final walk, lost his strength in the desert, and despite his companions' attempts to help him, finally asked them to proceed and save themselves.
Which brings us to the main question mark about Silver's film (it's a project co-credited between the director and Bernal, so the latter's involvement must have been complete), namely the fact that when you're one of the most famous faces in Mexico, even if dressed down (Bernal, pictured above right), and followed by a film crew, an element of artifice kicks in. We feel every level of empathy from Bernal, though we don't obviously see any of the real danger, or the human cruelty that was so painfully conveyed in The Golden Dream.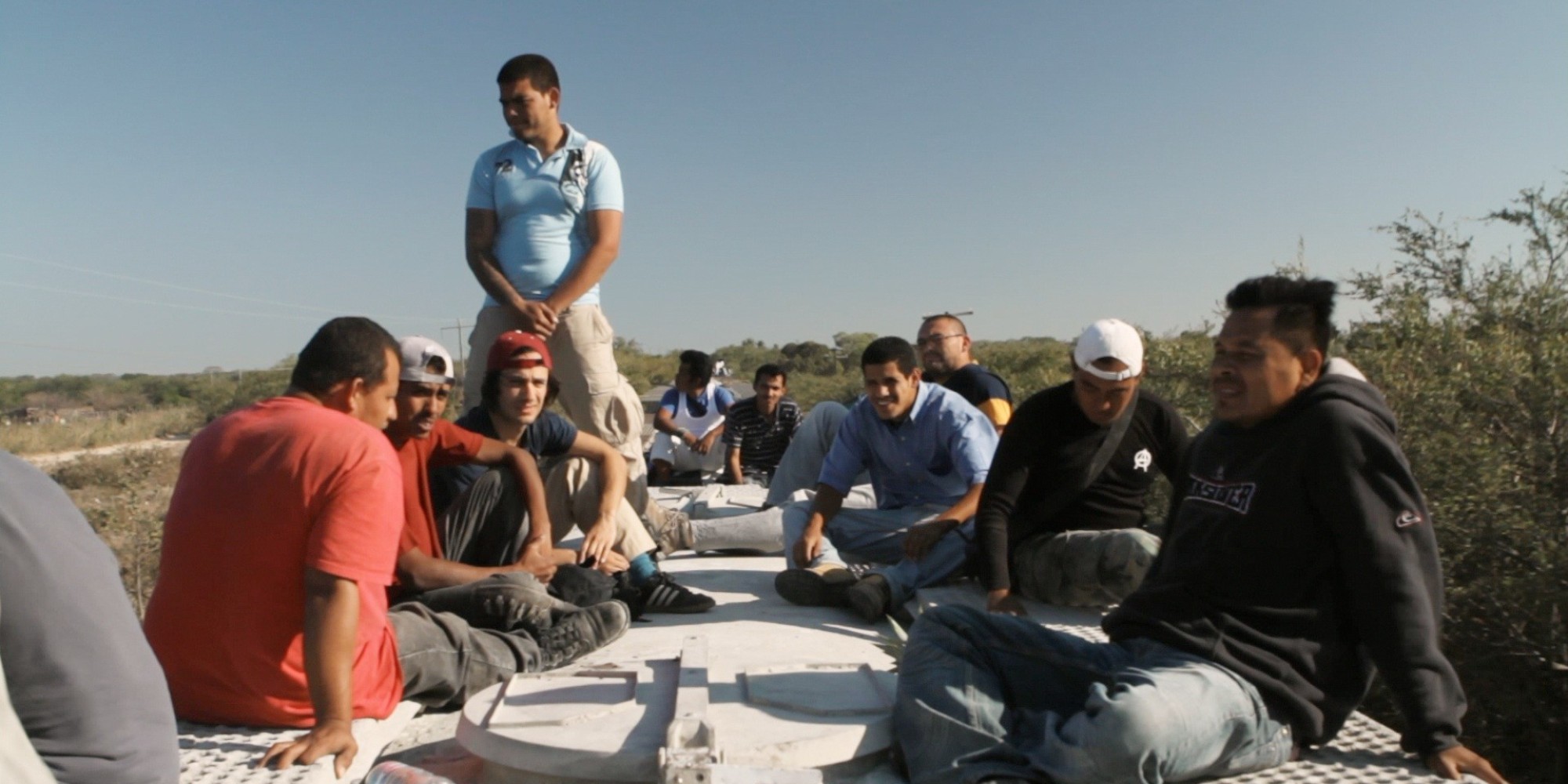 In fact, there's empathy almost everywhere, not least in the police and other officials interviewed in Arizona, who are as far from being faceless bureaucrats as you can imagine. One official from the Mexican consulate, Lorenia, movingly describes how she feels herself to be the only remaining "family" of the dead migrants until such time as their real identity is discovered. An officer chides America's hypocrisy in paying no attention to the fact that its "blue collar labour force has a brown skin", while denying them the chance of working visas, forcing them to enter the country illegally. (The perilous Arizona desert route, which claims roughly 200 lives a year, remains one of the few possible paths after security was stepped up in the Clinton era on easier ways through Texas and California.)
Dayani Cristal is a powerful, moving film, with an emotive soundtrack, and it's beautifully shot (winning Pau Esteve Birba and Silver the cinematography prize at last year's Sundance festival). By its ending we have met all those whom Yohan had left behind, his wife, family, friends. We see the final rites accorded to him at home, with the whole community in attendance, and it doesn't seem forced, or for the camera. It leaves a final, remorseless sense of "why?" – why did he leave all that behind, to face such uncertainty and danger? The simple answer is economic, of course. Underneath it, perhaps, is something deeper – highlighted by references to "The Migrant's Prayer", with which the film opens and closes: the suggestion that life itself is an uncertain journey of travail and hardship. Reward in heaven. Scant consolation in the here-and-now.
Overleaf: watch the trailer for Who Is Dayani Cristal?
An officer chides America's hypocrisy in paying no attention to the fact that its 'blue collar labour force has a brown skin'
rating
Explore topics
Share this article