theartsdesk's Top 13 Films of 2013: 5 - 1 |

reviews, news & interviews
theartsdesk's Top 13 Films of 2013: 5 - 1
theartsdesk's Top 13 Films of 2013: 5 - 1
The countdown concludes with our top five film picks
Tuesday, 31 December 2013
A surreal moment from 'The Act of Killing', a 'documentary of the imagination'
With the end of 2013 nearly upon us it's time for a last look back before we step forward into the unknown. Yesterday our rundown of the year's finest films took you from a radiant romance to a bristling biopic, but the nature of such lists means that the best is yet to come and those that remain could hardly be more different. And so - our final five.
5 Django Unchained (dir. Quentin Tarantino)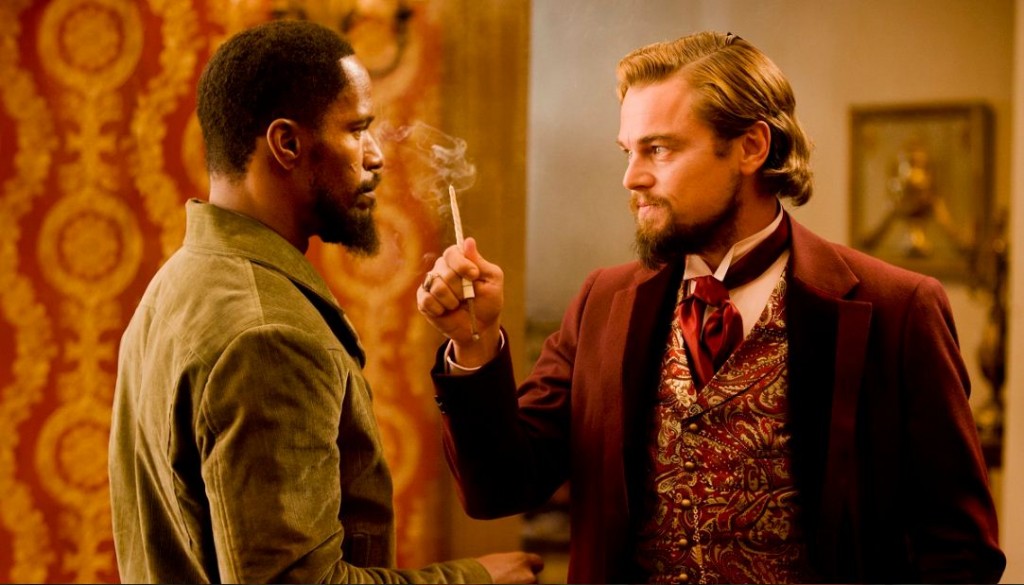 Writer-director Quentin Tarantino proves once again he's a master filmmaker with this double Oscar-winning revenge drama which reinvents the Western for a modern audience. The central cast are all superb: Leonardo DiCaprio is genuinely creepy as brutal slave owner Calvin Candie, Samuel L Jackson gives the performance of his career thus far as his servant Stephen (a deeply unsettling Uncle Tom figure), while Christoph Waltz as kindly bounty hunter Dr King Schultz and Jamie Foxx as the eponymous hero (a slave Schultz frees to become his henchman) make one of modern cinema's great double acts. Veronica Lee
4 Blue Jasmine (dir. Woody Allen)
Woody Allen's progress has become unpredictable, but creative lightning struck spectacularly here, in his tale of a Park Avenue socialite driven to madness by her fall from financial and social grace. It's also a story of two sisters reuniting from the distant poles of the class spectrum, a theme with clear echoes of A Streetcar Named Desire. How serendipitous that Streetcar's Blanche should have been so magically transfigured by an actress called Blanchett (Cate). The latter's performance defines the film, pinballing brilliantly between extremes of vanity, delusion, self-pity and alcoholic incoherence. At one level she's a hateful parasite, smugly luxuriating in the tainted spoils of her husband's Bernie Madoff-esque schemes, yet there are glimpses of wit and spirit that hint at a better person who died along the way. The scene where she thinks she's about to be saved by Peter Sarsgaard's sleek Ivy League congressman, and suddenly blooms like a rare orchid in the San Francisco sunshine, is a moment in a million. Adam Sweeting
3 Blue Is the Warmest Colour (dir. Abdellatif Kechiche)
Sustaining three hours of our screen attention is demanding, and what astonishing poise director Abdellatif Kechiche achieved in his Cannes Palme d'Or prize-winner Blue Is the Warmest Colour. The sharing of that award with the film's actresses Adèle Exarchopoulos and Léa Seydoux seems somehow inevitable now, though it's the former's achievement that stands out when we reconsider the film. We watch her journey as Adèle from naif schoolgirl through her first emotional engagements, then on into the blazing love affair with the older Emma, which roasts with intensity. Those long love-making scenes, caught in intentionally protracted takes, bring us into the room, making us almost as uncomfortable as the actresses have since said they felt themselves during filming. It's directorial control with a level of finesse that leaves you gasping. Emotions are raw, and the pain of lost love burns incandescently. Tom Birchenough
2 The Great Beauty (dir. Paolo Sorrentino)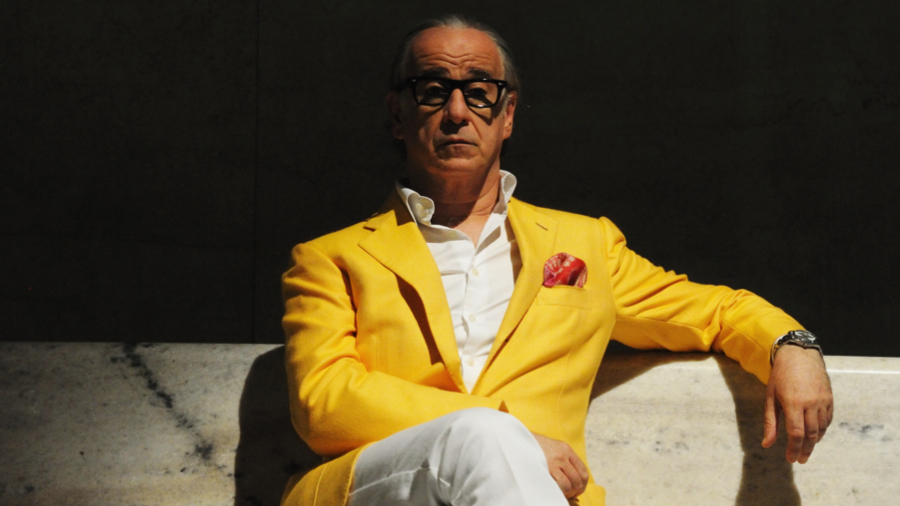 The Great Beauty opens with a tourist keeling over at the eponymous spectacle that is Rome's eternal loveliness. Any cinema-goer with a heart succumbed to Stendhal Syndrome too when presented with Paolo Sorrentino's gorgeous riff on Fellini's palimpsest La Dolce Vita (if only international distributors had gone with the original title, La Grande Bellezza). In the person of Jep Gambardella (the lovely Toni Servillo, pictured), jaded journo and owner of many a Technicolor dream jacket, we find well-heeled, silver-haired Rome in the grip of an intoxicating cocktail of self-love and self-loathing, questing for a meaningful credo which perhaps only the past can provide. Its three quizzical, melancholy hours, populated by an array of gargoyles from pole dancer to cardinal, glide by at the pace of stately galleon towards an exquisite dying fall and leave you wanting no more, but also no less. Big-screen viewing was/is essential. Jasper Rees
1 The Act of Killing (dir. Joshua Oppenheimer, Christine Cynn and Anonymous)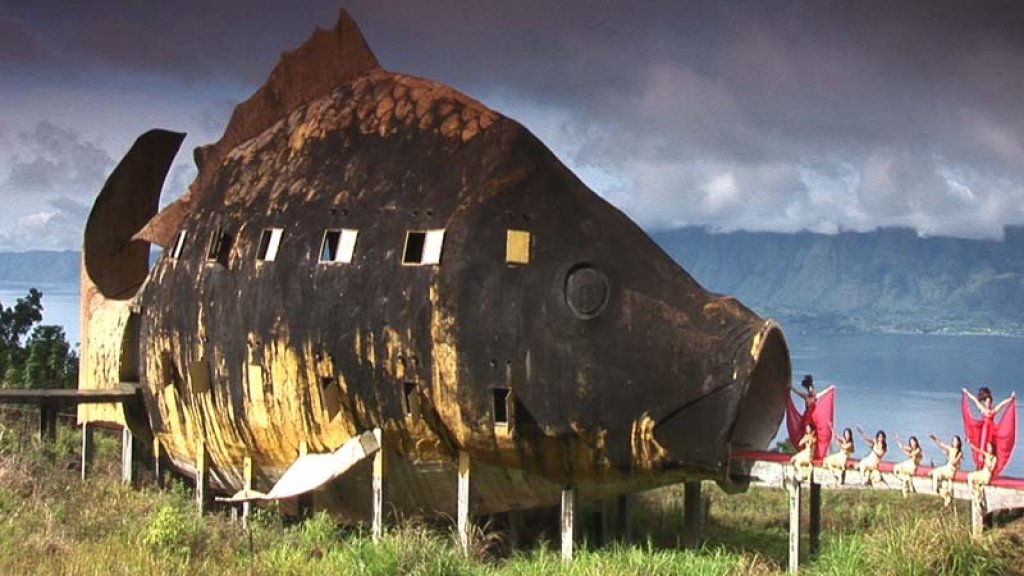 The Act of Killing, voted the best film of 2013 by theartsdesk's critics, terrifyingly penetrates the "heart of darkness". Directed by Joshua Oppenheimer, Christine Cynn, and an anonymous Javanese, this "documentary of the imagination" (in Oppenheimer's phrase) provides a portal into the minds of some of the aging killers who prosecuted the 1965-66 purge of between 500,000 and 2.5 million Communists, leftists, Chinese, and others in Indonesia following the failed coup of the 30 September movement. These ghouls have since been lionized as national heroes.
Now a mellow grandfather, the main protagonist Anwar Congo was a small-time gangster and movie-ticket scalper who enlisted with the Pancasila Youth paramilitaries and personally bludgeoned and garrotted to death a thousand people. His love of Hollywood imports and his boastful cohorts' desire to memorialize their rampage led Oppenheimer to film them enthusiastically re-enacting their atrocities for the camera: a dummy is beheaded, a village burned and women mock-raped, distressing descendants of the original victims. Congo, who exhibits faint remorse, and his associate Herman Koto, who doesn't, even mount a surreal musical that spiritually exculpates them. Although the film has been criticized for its avoidance of historical context, it remains a shattering post-modern meditation on genocide and impunity. Graham Fuller