theartsdesk in Transylvania: An unearthed Dr Dolittle and disquieting shadows |

reviews, news & interviews
theartsdesk in Transylvania: An unearthed Dr Dolittle and disquieting shadows
theartsdesk in Transylvania: An unearthed Dr Dolittle and disquieting shadows
Vampires take a backseat at this year's film festival
The open-air cinema in Cluj's Unirii Square
Transylvania in Northern Romania remains yoked to the memory of Vlad the Impaler, the ruthless individual immortalised as Dracula in Bram Stoker's novel, but, on a sunny midsummer week in early June, the mood was anything but stygian in Cluj, the region's capital and the country's second-largest city.
Cold War brutalism sits alongside elaborate Austro-Hungarian wedding cake fancies in this elegant, eclectic, battered melting pot, where a constant chain of arts festivals is to be found pretty much throughout the year (Cluj is currently contending for the crown of European City of Culture in 2021).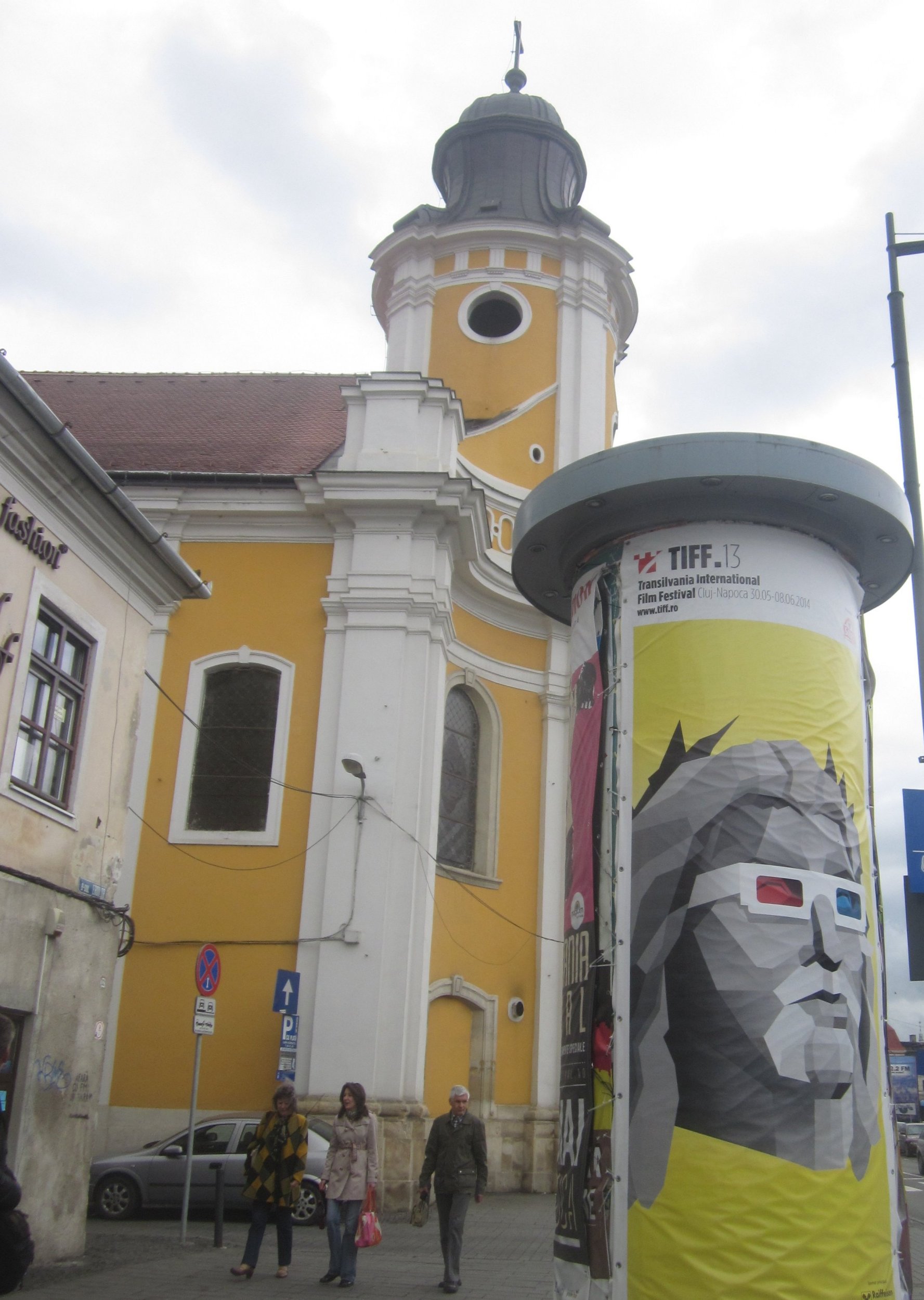 Cluj also boasts a very large, multi-lingual university of 20,000 students whose new graduates were thronging the streets wearing mortar boards and carrying extravagant bouquets. School was out on a major scale and a spirit of celebration was in the air.

The Transilvania International Film Festival Cluj-Napoca – TIFF for short – was riding on that euphoric vibe with 10 packed days of screenings, workshops, panel discussions and seminars, concerts and - with the aid of an impressive line-up of sponsors including HBO, Raiffeisen Bank and various alcoholic refreshments - some epic parties.

The wide-ranging programme of over 200 films included a competition of first and second features, spotlights on Ireland, the Czech Republic and the Young German Cinema, a documentary section, mini-tributes to Nicolas Philibert, Iulian Mihu and Peter Solan and several special events, such as a screening of FW Murnau's Faust with live accompaniment.
Change comes very slowly and many people from the old guard are still in place
Now in its thirteenth year, TIFF has historically reached for the Dracula card to promote itself and this time had slapped an uncharacteristically jovial-looking Vlad the Impaler in 3D specs on its posters. Fans of horror, fantasy, bizarre, genre and cult cinema were amply catered for by a number of sections, including a programme of late-night screenings and a themed strand of movies on the subject of revenge

On the other hand Romania has amply proved there's much more to the country's film culture than vampires, with a long wave of highly prized films spearheaded in 2007 by Cristian Mungiu's Cannes Palme d'Or-winning 4 Months, 3 Weeks and 2 Days (pictured: Mungiu receiving his accolade in Cannes). In 2013 another Romanian movie, Child's Pose, took the top award in Berlin and there have been very many successes in between. A "Talent Lab" at TIFF for fresh projects aimed to keep the ball rolling, while screenings of 20 recent productions attested to the national cinema's continuing vigour.


Like many Romanian films sweeping the international festival circuit, the new work continues to be preoccupied with the country's troubled recent history. "Change comes very slowly and many people from the old guard are still in place," conceded Tudor Giurgiu, the Festival President. A director himself, he is currently completing a film based on the controversial real-life case of a public prosecutor, Cristian Panait, who committed suicide in 2002 while investigating political corruption. "I hope it will explain the failure of my generation to change things in Romania," he said.

Meanwhile the festival has another crusade in view. Mungiu, when I interviewed him for theartsdesk in 2009, bemoaned the slow disappearance of the country's cinemas and things have continued to decline since then: today there are, according to Giurgiu, a meagre 30 independent movie theatres in the entire country, as against more than 800 in 1989.

TIFF paid its respects to the few left in Cluj by avoiding the city's shopping mall multiplexes. Its screenings were held in a wide range of venues, from a cinema hidden away in the middle of a working-class housing estate on the edge of town to a magnificent private screening room in the city's military headquarters and a Lutheran church. And this year it had a more ambitious plan: to "Save the Big Screen".


One evening we were all ferried through Cluj's outer suburbs to a derelict building in the middle of a small wooded clearing. Tangled in the brambles and draped from the trees like shiny creepers were piles and miles of dusty unspooled celluloid. Abandoned and looted, this was once the city's movie warehouse, and TIFF had just launched a crowdfunding campaign to restore it as a community cinema. The target: a mere 1.5 million €uros.

We foraged through the film stock in search of a lost masterpiece but the best souvenir anyone could find was a tattered skein from the 1967 version of Dr Dolittle. Then, huddled in blankets thoughtfully supplied by the festival and sipping pálinka (fruit brandy) against the gathering night, we watched a funny little documentary about Romania's small army of feisty, elderly, unemployed projectionists, all chafing at the bit to be working again. It was not quite a full moon, yet there were, all the same, some disquieting shadows in the undergrowth.
Tangled in the brambles and draped from the trees like shiny creepers were piles and miles of dusty unspooled celluloid
Explore topics
Share this article