theartsdesk Q&A: Actress Liz Fraser |

reviews, news & interviews
theartsdesk Q&A: Actress Liz Fraser
theartsdesk Q&A: Actress Liz Fraser
She put the come-hither in Brit comedies, but has done her finest work in dramas
Saturday, 31 January 2015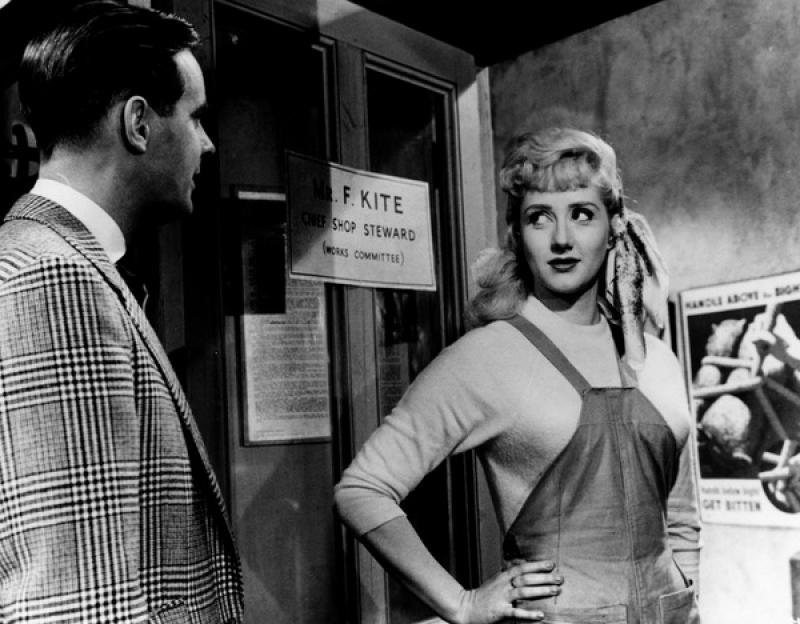 'I'm All Right, Jack': Liz Fraser plays havoc with Ian Carmichael and the class system.
One of the tacit jokes in John and Roy Boulting's I'm All Right, Jack concerns the parentage of Liz Fraser's Cynthia. How could the lugubrious communist shop steward Fred Kite (Peter Sellers) and his pocket battleship missis (Irene Handl) have produced a daughter so resplendently lovely – and so aflame with desire for a dithering toff like their lodger Stanley Windrush (Ian Carmichael)? The answer is: even they were young once.
Learning that her dad has evicted Stanley for breaking a strike Fred called at his sweet factory, Cynthia starts bawling. "W-what am I to do with his suspenders?" she wails about the sock garters she has left fondly for Stanley on his dinner plate. "I could tell you," Fred mutters. Dreamy Cynthia (pictured below) was the romantic heart of the Boultings' satire on industrial relations, though her tears are perhaps partly attributable to the thought that posh Stanley could've been her ticket away from a life of working-class drudgery.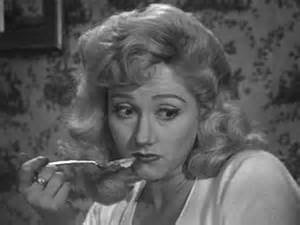 Fraser remains proud of her participation in this revered comedy classic, which has been digitally restored and was issued on DVD and Blu-ray earlier this month. Originally released four days after her 29th birthday in August 1959, it made a glamour icon of the prolific TV and stage actor. As a result, too many of the films she made over the next 20 years – including her four Carry Ons and her even broader 1970s comedies – exploited her face and her figure rather than her talent.

Unlike most of Fraser's American and continental counterparts, however, she usually seemed complicit in the joke of playing a woman too hot to handle but always, in her case, of this world. Her Southwark upbringing and superb honing in the likes of The Tony Hancock Show / Hancock's Half Hour (1956-60) and Dixon of Dock Green (1957-58) explain why her best characters have been authentic Londoners, and not just of the irate 1968 Up the Junction kind; espousing shabby gentility was another of her strengths, as demonstrated by her crooked antiques dealer in The Professionals ("Backtrack", 1979) and her Widow Corney on stage in Oliver! (1987).
The following interview with Fraser, now an ebullient 84, highlights not her beautiful dimwits and smouldering Cockneys (Cynthia Kite aside), but some of her affecting, nuanced portrayals of women who were psychologically complex or engulfed by tragedy. They've long needed celebrating as the considerable achievements they were.
GRAHAM FULLER: You had to persuade John Boulting to cast you as Cynthia Kite, didn't you?
LIZ FRASER: It wasn't exactly "persuading". I was at the tag end of a lot of people that he'd already seen for the part. They'd all been sent by agents and I hadn't got an agent then. I was with Spotlight [the UK casting directory]. Kenneth Seale, the editor of Spotlight, had seen the plays I'd done at the end of drama school and he thought I was very good. When the Boultings were at the end of their tether phoning up all the agents and seeing girls who weren't right for the part, Richard Attenborough [who plays a corrupt factory owner] said to John, "Why don't you try Spotlight?" So I was sent to Boulting and he took one look at me, and because I looked like I normally looked he said, "No". He couldn't be bothered because it was lunchtime, but he said, "Have makeup do something with her and I'll see her after lunch." So they put me in a different bra and a very tight sweater with a tight belt and a long wig and eyelashes so I couldn't even recognise myself. Then I did the audition for John and I got the part. I just loved being Cynthia and thought I really was that person. [Pictured above: Terry-Thomas, left, and Peters Sellers in I'm All Right, Jack.]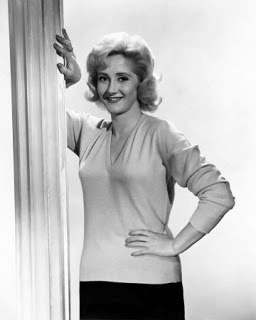 You had that great line when Cynthia plasters Stanley Windrush [Ian Carmichael] with kisses in the bubble car…
"Is them your own teeth?"
I'd hoped you'd say it. Your comic timing is impeccable in that movie. Is that something you'd worked on at drama school?
No. I think with anyone who does comedy it has to be instinctive. At the end of drama school, we each had to do a comedy and a drama, and the adjudicator gave me the highest marks for drama and the lowest for comedy, which is why Spotlight particularly remembered me.
How did you feel being part of such an extraordinary cast in I'm All Right, Jack? Not just Peter Sellers and Ian Carmichael, but Margaret Rutherford, Irene Handl, Terry-Thomas, Richard Attenborough, Dennis Price, John Le Mesurier, Kenneth Griffith, and so on. [Fraser pictured below with Carmichael and Handl.]
I wasn't fazed by doing the part because I'd done over 300 shows on TV, including a daily serial [Sixpenny Corner, 1956], and I was established. But it was a great thrill to be in the midst of the tops in British comedy – it was fairyland for me. I'd worked with Peter before and knew him personally, and I'd worked with Irene on the stage, so she and I were very cosy. It was all very incestuous really. I'd seen Terry-Thomas doing his act with his record-player ["Technical Hitch"] on stage and I' d also seen Ian in his revues when I was younger – my mother had taken me backstage to meet him.
Was he a generous actor?
Very. Such a charming person. I was, I suppose, more thrilled to act with Margaret Rutherford than anyone else. And, of course, she found a talking part for her husband [Stringer Davis], as she usually did – he was one of the reporters standing outside after Fred Kite has called the strike. I don't think there was anybody in the film who wasn't a good actor, including David Lodge and the other card-players. The only one the Boultings took a risk on was me. Now I'm the only one left alive [except for the uncredited John Leyton].
One of the reasons the film works so well is because Sellers played it straight – he didn't embellish Fred Kite or try to make him funny.
We all played it straight. Comedy isn't comedy unless you play it straight. You can't approach it like a comedian or comedienne. You just do the lines. Because Peter was playing a union representative, he played him as a very strict, serious person who believed in Communism. I suddenly found myself playing someone who was very glamorous, which was a type I hadn't played before.
What did you think of the political satire – the idea that everyone's on the take, industrialists and workers alike?
It was of its time – and it's still relevant. It said how strong the unions were and how nobody wanted to upset them. This country is still full of people who are willing to strike. I'm quite conservative in my attitudes and I think it's all wrong. When we started filming The Americanization of Emily [1964] at MGM in Borehamwood, the unions said, "You've got to have six people to turn that light on", and MGM said, "No, you don't. One person can do it". "No, you need six". So MGM virtually said, "You can naff off. We'll take the film away and do it in the States". And that's what they did. They told the cast, "Go home, pack your bags, you're going to America". It was as quick as that.
Was that a big adventure for you?
Oh, wonderful. To start with, it was great being in the film, and then being in Hollywood and booked in at the Beverly Hills Hotel and playing cards with James Garner [pictured below with Fraser] and Jimmy Coburn, acting with lovely Joyce Grenfell, and having cars…I look back on it now and think my life is so mundane. You can't top some things like that.
Going back to I'm All Right, Jack, it changed your image, didn't it? Suddenly you were a sex symbol.
Yes, it was the first time. All you had to was wear that very tight sweater and belt, the long hair, and slutty eyelashes, and if you could act – which I can – you just had to do what came naturally. I could have done it if it was a drama or if I'd had to have sat down and cried. I've cried in several things anyway – the tears have just cascaded down my cheeks. I did it in Miss Marple ["Nemesis" episode, 1987], for example.
Did you feel you were typecast as a bombshell after you'd played Cynthia?
Well, I was. After I'm All Right, Jack, the Boultings were instrumental in getting me another comedy, Desert Mice [1959], because they rang up the director, Basil Dearden, and recommended me. Then I was offered comedy parts left, right, and centre, until in the end my agent said, "Look, it's too much comedy – people will start to think you can't act". So we did a deliberate switch-around and I started playing more dramatic parts in the theatre. Over the years, I've played all sorts of parts – a murderess, a housewife who commits suicide [Live Now, Pay Later, 1962 film], a woman who finds out she's lost her Polish husband in the war [Terrence Rattigan's play Flare Path, 1980] – again, I couldn't stop crying.
In 1977, you were in a very moving TV drama called Sight Unseen [written by Elizabeth Jane Howard for LWT's She series]. Oddly, it was the third time you'd been in a life-on-a-boat story, but it was much more serious than Double Bunk [1961] or Carry on Cruising [1962]. [Pictured below with Sid James on the Twickenham set of Double Bunk.]
See, I've done so many, I'd forgotten that one. What made you think of it?
You played an actress, an ageing former pin-up, so I thought it must have resonated with you. I watched it with my mother and remember exactly what she said at the end: "She really is beautiful, isn't she?"
How lovely.
It was pertinent because your character is insecure about her looks.
Yes. This girl doesn't think she's attractive anymore, but she becomes more confident because the man she meets on the barge, who's blind, assumes she's very beautiful. Then he has an operation on his eyes and she's terrified that when he actually sees her, he won't think that at all. For a short time, he pretends he can't see her, so she's very relaxed and happy, then he says, "I can see you – and I think you're beautiful". And I think I cried and I'm probably crying now, which won't do me much good when I go out to dinner with one of my gay friends in a little while.
So you get emotionally invested in your roles?
I can honestly say that every part…I live through it. I never feel as if I'm acting. I feel it's just like a glove, as if someone else has taken over from me and I am that person. And I've done that time after time. People can't appreciate it in comedy, because comedy is quite easy. It's harder in drama.
You mentioned Miss Marple earlier. You played a woman, Mrs. Brent [pictured below], whose daughter has disappeared.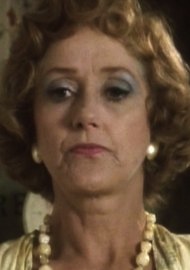 I had just the one scene with John Horsley's character. Miss Marple [Joan Hickson] sends him to interview me. I pour out the gin for him and I'm drinking and quite chirpy at first. When he asks me what's happened to my daughter, I tell him she must be dead by now or I would have heard from her. You can see my tears welling up, then dropping, and then drying up. It was all done in one take. The day after it was broadcast, I was coming out of a church and this woman said to me, "I saw you last night – I didn't know you could act." I said, "What?" This was after my whole career. People don't think you're acting unless you're crying or having your head chopped off.
Probably your most wrenching TV drama was Eskimos Do It [1988, written by Jim Barton for the BBC's Screenplay series].
I'm glad you're mentioning the things I'm proud of, because there are a lot that I wasn't proud of. I regret that, with the exception of a few things like I'm All Right, Jack, I'm mainly remembered for comedies like the Carry Ons. Eskimos Do It gave me a fantastic acting opportunity. Jean Boht and I played two elderly ladies who know they are dying of cancer. Her character had a family, my character had no one – only someone living in Australia. I had one speech in it where I literally wanted to die. It was heartbreaking.
I know you had recovered from cancer so it must have been especially meaningful for you.
Yes, I've had cancer three times.
Was that a factor in your performance?
No. A lot of the parts you play have got nothing to do with you really. It's so sad that there's someone who's lying there dying and nobody's coming to see her. You can't think, "Oh, I've had cancer, how awful". You just think of yourself lying in that bed. It's always about the reality, all the time. Now I'm old, I would love to be given the opportunity to play whatever it is old people do, but it's very difficult in my profession – well, it is in any profession. I'm very frustrated. I feel I ought to be acting all the old people on television. I'd love it now if somebody came up to me and said, "There's this granny who's dying and all her family are standing around her, and she says to them, 'Don't' worry', and then she quietly dies.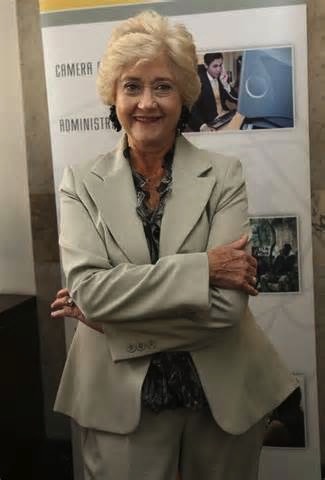 You played the hair salon owner who's taken hostage in Foyle's War ["Bleak Midwinter", 2007]. She thinks her captor's going to blow her, Foyle, and himself up – and you reveal her terror in just one powerful shot.
That part was cut a lot and a number of the scenes I did disappeared, but I enjoyed doing it. It's good to be in anything that's classy, isn't it? Michael Kitchen is brilliant. There's somebody who underplays all the time, if he's acting at all. Just raises his eyebrows or purses his lips – he doesn't have to do any more.
What has acting taught you about life?
Nothing [laughs]. What can you say? I've been robbed and attacked, I've been in accidents. My first husband was a thief, my second husband died young. Life teaches you about life, acting doesn't – though I'm glad I've been an actress.
Because it's allowed you to express yourself?
Yes. It gives you an opportunity to show people visually that you can do different things. Thinking about it now, I realise your upbringing is the most important thing in your life. I'd come back from evacuation in Devon after the war without much education, but I had a hardworking mother who saved enough money to send me to a really good grammar school. That changed my attitude to everything and made me feel I could cope and be self-sufficient. Not just to have courage, but to believe in myself.
They put me in a different bra and a very tight sweater with a tight belt and a long wig and eyelashes so I couldn't even recognise myself
Explore topics
Share this article