theartsdesk Olympics: Marathon Man |

reviews, news & interviews
theartsdesk Olympics: Marathon Man
theartsdesk Olympics: Marathon Man
Running for your life can be the biggest incentive for beating your personal best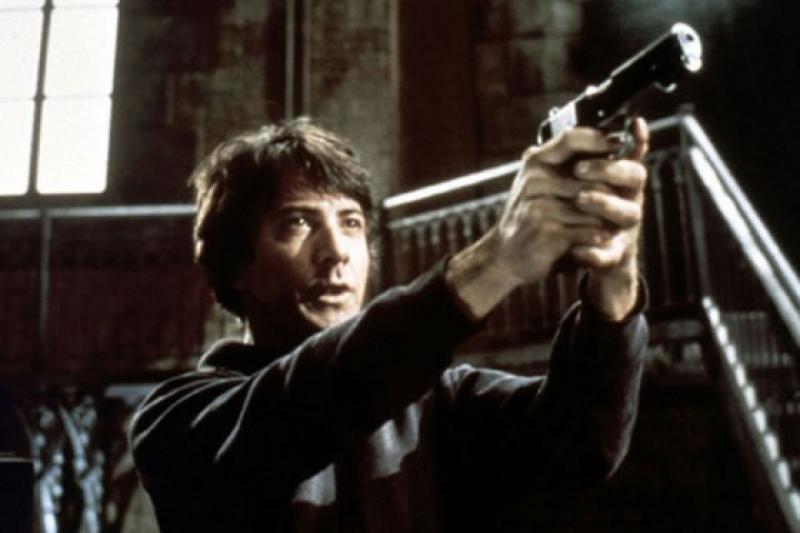 Marathon man: Hoffman gets his mojo back
Rather unjustly, this underrated 1976 thriller is best remembered for the dental torture scenes in which Laurence Olivier's shiny-headed, shiny-spectacled Nazi, Dr Christian Szell, repeatedly asks Dustin Hoffman's petrified and pain-crazed Levy if it's safe or not, and Levy has no idea if the answer required is yes or no. But the rest of this movie is a much subtler, more involving affair than is suggested by a scene that is truly painful to watch .
As an Olympic event, the marathon is about endurance as much as speed. For poor Levy the whole of John Schlesinger's film is a test of endurance. Shy and lacking in confidence, Levy measures his failings against the successes of his smooth-talking brother played by Roy Scheider. Levy goes for his long morning runs in order to try to compete with his brother's superior physical prowess, escape the memories of his father's suicide and prove to himself that he can succeed at something.
In the end his training saves his life in a protracted chase that, for once, is wholly credible: Levy wouldn't have lasted five minutes if he'd not been training so hard. The sustained tension of the film is encapsulated in a scene (just before this chase) in which Levy is relaxing in the bath, a steaming flannel covering his face. There's no suspenseful music signalling imminent danger, so the audience jumps as much as Levy at the first crack of the door being forced open. Hoffman brilliantly conveys the desperate (comic in any other circumstances) struggle of trying to put on pyjama trousers while still soaking wet.
This film isn't just about Nazi diamonds. It's about the difference in Levy's demeanour in the shots of him circling Central Park that bookend the movie. It's about winning your own personal marathon.
Watch the trailer to Marathon Man
This film is about the difference in demeanour of Levy in the shots of him circling Central Park that bookend the movie
Share this article