Teenage |

reviews, news & interviews
Teenage
Teenage
Impressionistic take on the evolution of youth culture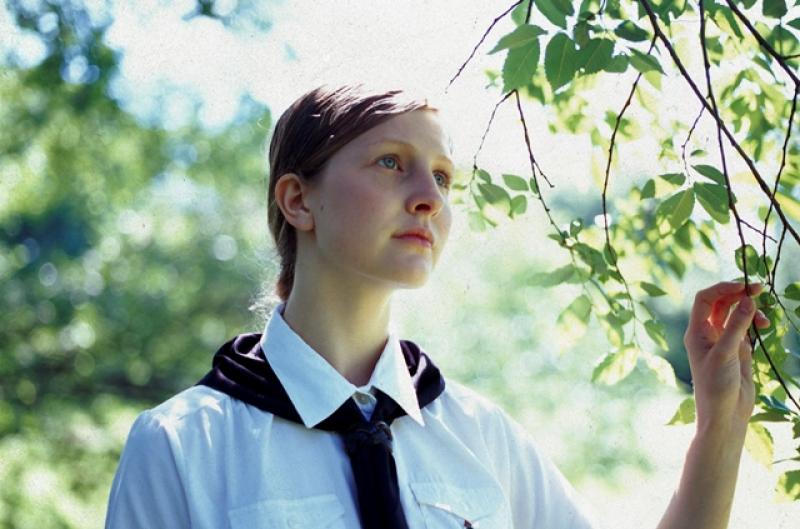 Ivy Blackshire as Hitler Youth Melita Maschmann in 'Teenage'
Once open a time, all children would have blossomed into adults. Or, at least, have entered the adult world immediately after childhood. There was no intermediate stage. Then, in the 1950s, teenage was acknowledged as a distinct phase. Neither child nor adult, these young people had their own lifestyle, lingo and mores. Yet, as the film Teenage makes clear, this new section of society had actually emerged at the beginning of the 20th century but wasn't recognised as such.
Teenage's
cut-off point is the 1950s.
Teenage explores teenage before teenagers were codified, as youth culture took shape. Not so much the prehistory of the teenager – as there is so much documentary evidence – but more the secret history of the pre-adult, post-childhood years. Although inspired by author and journalist Jon Savage's book of the same name, this is not a straight adaptation. It's also blurs the line between fact and interpretation by using acted-out reconstructions, new voice-over and eschewing on-screen credits for what is heard. The new and the old exist side-by-side.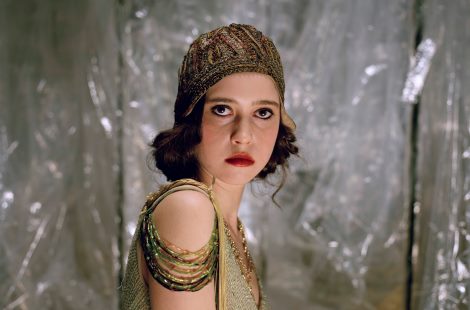 As an impressionistic take on its source with no talking heads, Teenage is initially frustrating but does gradually woo the viewer. The sense of the conventional being superfluous is further boosted by the film's distracting and relentless soundtrack music, from Bradford Cox of the bands Atlas Sound and Deerhunter, which draws heavily from Krautrock while also seamlessly incorporating music performed by other artists. Aurally, stylistically and visually, Teenage is a patchwork quilt.
The cases of four pre-teenage teenagers are dug into. Brenda Dean Paul was British, in silent film, took drugs, attracted headlines due to her wild lifestyle and was imprisoned. She defined what became known as the "Bright Young Thing". Melita Maschmann was a member of the Hitler Youth whose book Account Rendered unashamedly described how she became attracted to Nazism. Tommie Scheel was also German but a Hamburg Swing Kid, in thrall to the music of and style of America. He was anathema to the Nazis. Warren Wall was American: a black boy scout interviewed for the 1940 book Negro Youth at the Crossroads. The quartet's stories are told through flat-toned, detached voice-over and filmed recreations with actors, which are matched up with real archive footage – the film of the Wandervogel, the German back-to-nature youth movement, is amazing. The mood lingering after the film has finished is downbeat, as though these young people presaged the beat generation.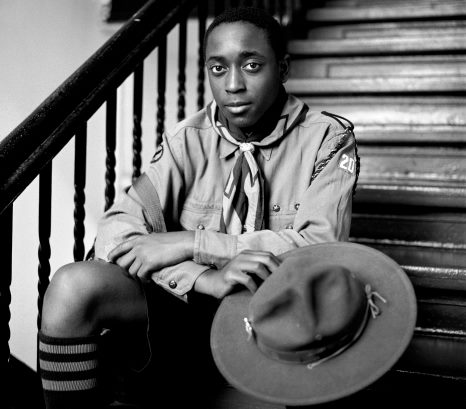 Despite its unconventional approach and subject matter, the executive producer is actor Jason Schwartzman. Ben Whishaw is one of the narrators. Although a niche film Teenage has heavy supporters, no doubt drawn by director Matt Wolf's (not theartsdesk's Matt Wolf) previous film – his first – 2008's Wild Combination: A Portrait of Arthur Russell. A documentary on the posthumously influential cult musician, it stood out amongst the mass of music films as a fully realised vision rather than a scrapbook pasting together whatever was available and plugging the gaps with pointless filler. (pictured left, Malik Peters as Warren Wall in Teenage)
Teenage isn't quite so sure footed and wears the influences of fellow non-linear factual film-makers Thom Andersen, Craig Baldwin and, especially, Julian Temple, another director fond of blurring the then-and-now, the real and the recreated. It is episodic and uses its music to bind itself into a whole. And the re-enactments wear out their welcome. But it does mark Wolf out as a director to watch.
Overleaf: watch director Matt Wolf discussing Teenage

Watch director Matt Wolf discussing Teenage
'Teenage' is initially frustrating but does gradually woo the viewer
rating
Explore topics
Share this article