The Quiet Girl review - finding a home away from home
The Quiet Girl review - finding a home away from home
Colm Bairéad's beautiful, understated film is faithfully adapted from Claire Keegan's novella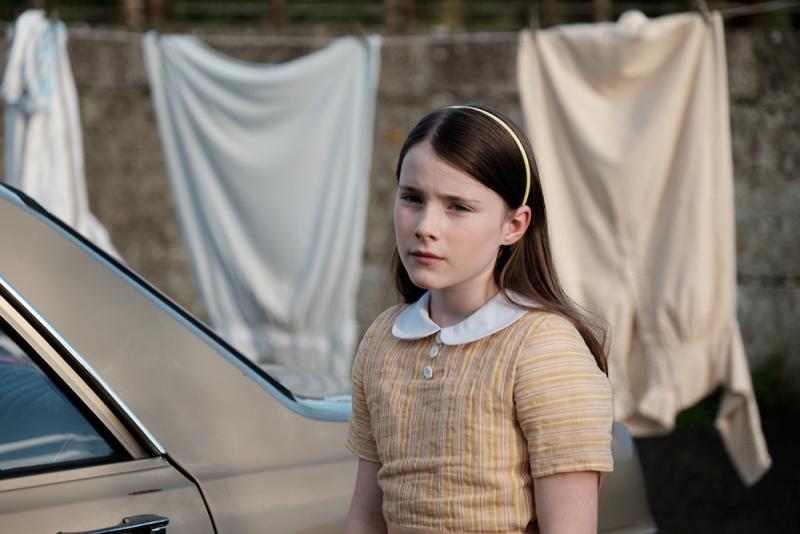 The sound of silence: Catherine Clinch as Cáit
The Quiet Girl is adapted faithfully from Claire Keegan's wonderful short story, Foster, first published in the New Yorker magazine in 2010 and then expanded into a novella.
Much of the dialogue in Colm Bairéad's beautiful, mainly Irish-language film, which is in many ways about the power of silence, is reproduced unchanged from Keegan's book.
Set in 1981, the first scenes present nine-year-old Cáit (the marvellous Catherine Clinch, a 12-year-old newcomer) as more obviously unfortunate than in the book, perhaps to build up back-story.
She's bullied and slow at school and wets the bed at home, hiding under it in shame. Apparently friendless, she is withdrawn and alone in the midst of her large, impoverished Wexford family, where the feckless, permanently pissed-off dad (Michael Patric) has gambled away the heifer, the harassed mother (Kate Nic Chonaonaigh) is pregnant again, and they can't afford to pay anyone to get the hay in. The kids' school lunch boxes are empty and the house is grubby, dank and joyless.
Temporary salvation arrives with the summer holidays – it's an unusually dry summer – when Cáit goes to stay with a cousin of her mother's, Eibhlín (Carrie Crowley, pictured below), and her husband, Seán (Andrew Bennett), to ease the burden on Cáit's mother and to give her parents one less mouth to feed. Her father, Dan, drives her there in his bashed-up car, deep into the county towards the coast, mainly without speaking. Cáit looks up from the back seat at the sun-dappled trees. The cinematography by Kate McCullough, with its emphasis on light and shadow, and the score by Stephen Rennicks are exceptional.
Eibhlín and Seán have a handsome, light-filled house with land and a flourishing dairy farm. Eibhlín is quietly thrilled to see Cáit again, the first time since she was a baby, so the families are clearly not close. These relatives have more money, perhaps a reason for estrangement. Her father stubs his cigarette out on his plate, drops the rhubarb Eibhlín gives him to take home and waits for someone else to pick it up. He drives off without a hug or a kiss, just a brusque, "Try not to fall into the fire, you," taking her suitcase of clothes with him.
You realise that this is the first time that the girl has had time to think, to be with people who have space for her, who will give her a proper hot bath, brush her hair 100 times, tuck her up in bed and tactfully lay the blame on the mattress for being damp, rather than Cáit, whose agony you feel clearly.
"God help you, if you were mine, I'd never leave you in a house with strangers," murmurs Eibhlín, sitting on the bed after she thinks Cáit, who has told her that her mother says they can keep her as long as they like, is asleep. Cáit looks at the wallpaper, covered in trains. "There are no secrets in this house," says Eibhlín later, but still, some things, too painful to confront, aren't mentioned.
The days pass quietly by, each one like the one before, with Cáit wearing boys' clothes that are too big for her from a wardrobe in another bedroom. She helps around the house, marvelling at the freezer that stops food growing old, hoovering, peeling potatoes. The bed-wetting stops. "All you needed was some minding," says Eibhlín. Sometimes people come over for card games and there's plenty of laughter. But Seán remains taciturn with Cáit.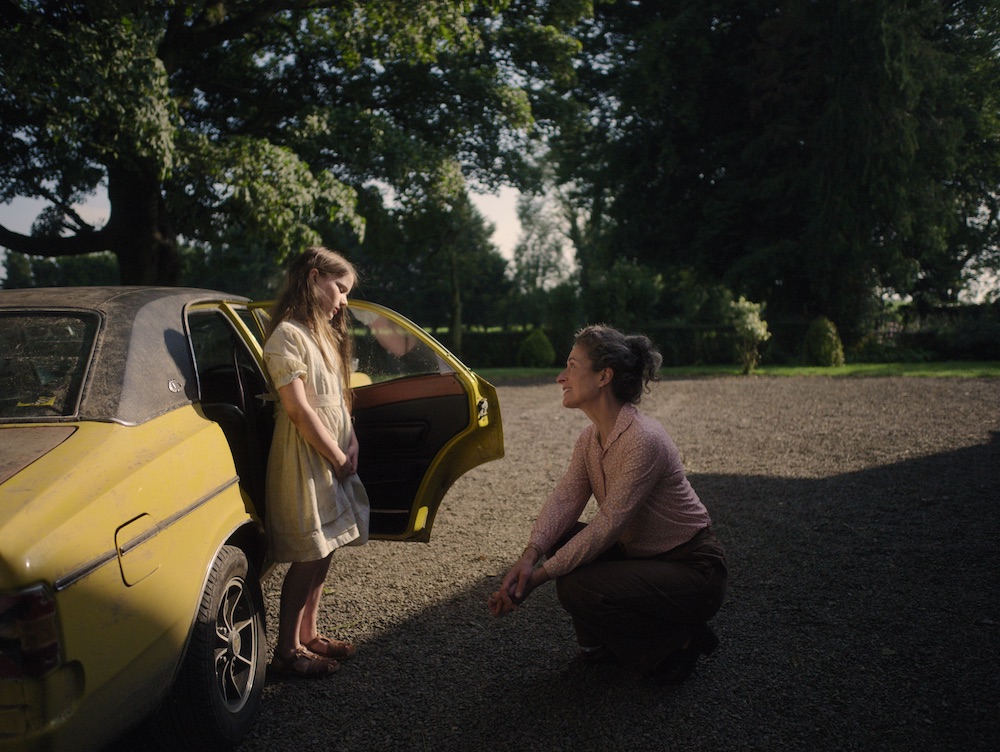 One night, after a wake and a terrible revelation, Seán takes her on a magical moonlit walk to the beach. He talks about a colt that almost drowned, and then, after lying motionless on the beach, suddenly got up, revived. "Strange things happen sometimes, don't they?" he says. "You don't ever have to say anything. Remember that. Many's the man lost much because he missed a perfect opportunity to say nothing."
From then on they're friends, with him timing her running down to the post box, teasing her about being too fast for any man who wants to marry her to catch up with, reading Heidi with her, letting her help sweep the slurry. And when finally, reluctantly, she has to go home, her father, just back from a liquid lunch, misses the perfect opportunity to say nothing.
You're left with an elegiac yet hopeful feel: a girl has been saved, even though life will be a struggle. As Cáit gives Seán a last hug at the gate, murmuring "Daddy," as her father stomps down the road towards them threateningly, you know that, with luck, this summer will give her an injection of strength. tt's a moving end to a wonderfully understated, spiritual film.
The days pass quietly by, each one like the one before, with Cáit wearing boys' clothes that are too big for her
rating
Explore topics
Share this article