Only God Forgives |

reviews, news & interviews
Only God Forgives
Only God Forgives
Nicolas Winding Refn and Ryan Gosling follow 'Drive' with a simmering tale of vengeance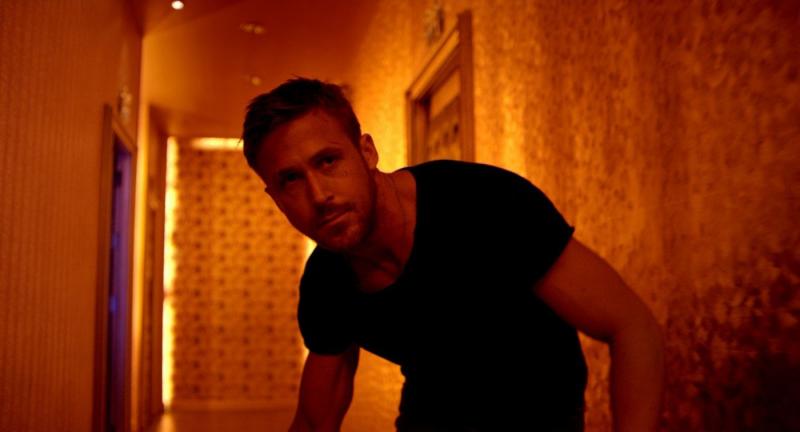 Killer instinct? 'Only God Forgives' sees Ryan Gosling tasked with avenging his brother's death
Introducing his latest film at a preview screening, the Danish director Nicolas Winding Refn commented, "If Drive was like taking really good cocaine, Only God Forgives is like taking really good acid." It's an appropriate (and characteristically provocative) comparison - and if Only God Forgives is not quite the trip one might hope for, it's certainly hypnotising and alarming.
That Winding Refn's ninth film is dedicated to the Chilean surrealist filmmaker Alejandro Jodorowsky (best known for
El Topo
and
Santa Sangre
and a mentor to Winding Refn) gives you an idea of the kind of uncompromising material we're looking at. Mind you, he could have just as easily dedicated it to David Lynch, or indeed his peer Gaspar Noé; there's as much, if not more of them in here too.
Although heavily psychological in tone, plot-wise Only God Forgives is a simple revenge thriller - as straightforwardly brutal as a samurai picture, or western. Ryan Gosling plays Julian, a drug dealer and owner of a Bangkok boxing club. When his sadistic older brother Billy (Tom Burke) beats a young prostitute to death, the woman's father is granted vengeance by the local police chief (Vithaya Pansringarm), an all-powerful, near spiritual presence; in an earlier draft he was known as the Angel of Vengeance. In turn, Billy's murder gives Julian his own motivation for vengeance, although he's apparently more restrained than his psychotic sibling and seems disinclined to act given the circumstances. However, the arrival of his monstrous mother Crystal (Kristin Scott Thomas, pictured below) - herself a powerful criminal player - complicates matters, as she's in no mood to forgive.
Julian is a man haunted by his violent past, frightened by his potential and with a terrifying awareness of his own fate. In contrast to his brother, he's shown as a man holding back, a voyeur obsessed with prostitute and dancer Mai (Yayaying Rhatha Phongam, pictured below). In Drive, shorn of his charismatic delivery, Gosling created an intriguingly taciturn creature, a gentleman with far from gentle capabilities. In Only God Forgives, Gosling is similarly near-mute and reliably mesmeric - yet we've much less reason to like his character. Julian is almost a later incarnation of the previous film's "Driver", further down a violent path, with less residual connection to his humanity.
With Only God Forgives Winding Refn has made a film that, while frequently fascinating to watch, isn't easy to love. He gives us Lynch-like red rooms, soaring synth music, ominous corridors and an untouchable angel who is really a whore, though here these are presented without Lynch's accompanying sorrow and compassion and the film lacks Drive's beating heart. Whatever Winding Refn's inconsistencies as a storyteller he has a reliably formidable eye, and alongside Director of Photography Larry Smith (who he worked with on Bronson and Fear X) he has created an exquisite nightmare - a tortured, neon-drenched journey into the human psyche. Much of it, especially at the outset, is awash with red light, bleeding into rooms and mingling with the blood of violence. The whole city seems to exist in anticipation of a storm, just before the rain comes down: there's an ominous, thunderous feel; the air hangs heavy; the threat of violence permeates.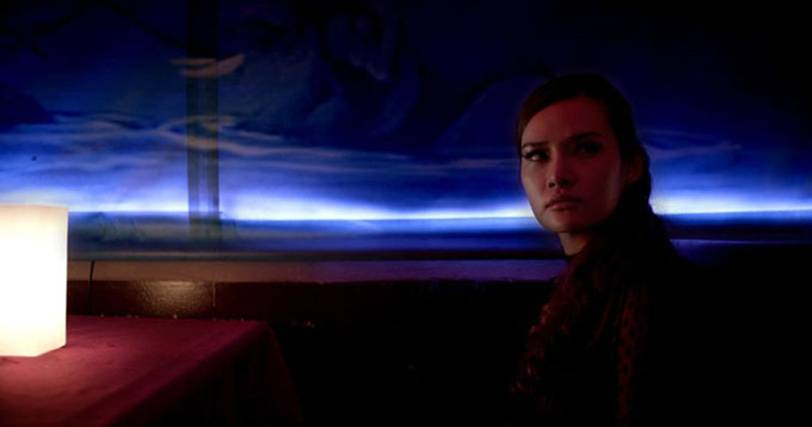 Much will and already has been made of the violence, of which there is lots, the impact exacerbated by the agonisingly slow, painfully tense character of the film; it makes you wait and it makes you suffer. Yet it would be ludicrous to condemn it in this respect, for this is quite the antithesis of casual violence. Only God Forgives is also proudly unpleasant in other ways. It features some pretty vile characters, notably a surprisingly and impressively malevolent Scott Thomas who gets to be both grand and trashy and who does "potty-mouthed" with plummy aplomb.
Only God Forgives bristles impressively with menace and is admirably, almost exhaustingly bravura. If it sometimes feels like a misfire, at least it's a misfire with plenty of - let's just say - memorable moments.
RYAN GOSLING'S FILMOGRAPHY
Blue Valentine (2010). A controversial break-up melodrama sees things from the male point of view
Drive (2011). Ryan Gosling's brilliant, bruising ride into LA darkness (pictured)
Crazy, Stupid, Love (2011). Ryan Gosling teaches Steve Carell how to score in a film that doesn't
The Ides of March (2011). George Clooney's star-packed morality tale superbly anatomises political chicanery
The Place Beyond the Pines (2013). Derek Cianfrance and Ryan Gosling follow Blue Valentine with an epic tale of cops and robbers
Gangster Squad (2013). Ruben Fleischer swaps zombies for gangsters with mixed results
Only God Forgives (2013). Nicolas Winding Refn and Ryan Gosling follow Drive with a simmering tale of vengeance
The Big Short (2015). Director Adam McKay successfully makes a drama out of a crisis
The Nice Guys (2016). Russell Crowe and Ryan Gosling buddy up to crack jokes, bones and crime in 70s LA
La La Land (2017). Ryan Gosling and Emma Stone (pictured above) will have you floating out of the cinema on a cloud

The whole city seems to exist in anticipation of a storm, just before the rain comes down
rating
Explore topics
Share this article