The Matrix Resurrections review - reboot or remix? |

reviews, news & interviews
The Matrix Resurrections review - reboot or remix?
The Matrix Resurrections review - reboot or remix?
Keanu Reeves is back for a meta-reboot of the cyberpunk classic
Wednesday, 22 December 2021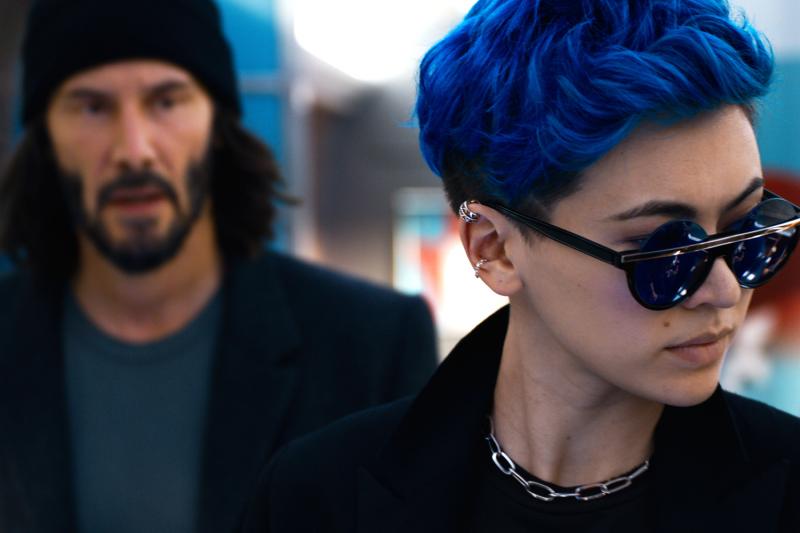 Back in 1999, The Matrix offered something revolutionary. With a heady brew of William Gibson-influenced cyberpunk, Platonic philosophy and Prada, it proved that blockbusters could be both smart and action-packed. Remember those days?
Two decades on, The Matrix films have been the subject of doctoral theses, inspired a new era of sci-fi's, video games, and spawned the idea we are all living in a simulation (it's worth digging out Rodney Ascher's incredibly enjoyable, A Glitch in the Matrix).
Now in The Matrix Resurrections we return to the world created by the Wachowskis. Lana alone is returning to direct, penning the screenplay along with frequent collaborator David Mitchell (Cloud Atlas), and Aleksandar Hemon (Sense8), whilst her sibling is busy on other projects. In front of the camera, Keanu Reeves and Carrie-Anne Moss are also back, along with a few other faces from the previous three films, which have been widely publicised.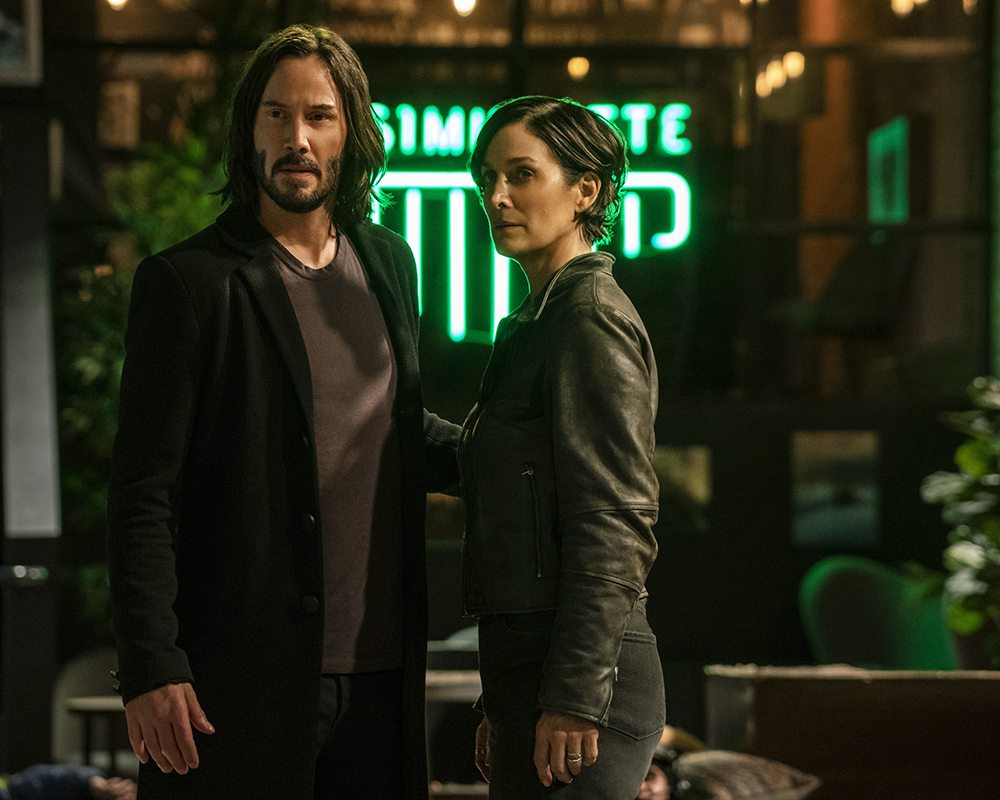 The new instalment opens strong, as a new crew of young cyberpunk rebels, led by Bugs (Jessica Henwick), as in bunny (follow the white rabbit everyone) visit a simulation module that bears a striking resemblance to the opening of the first film. Bugs gawps in awe-like a fanboy about to meet their hero as someone - who isn't quite Trinity - is pursued by black-suited agents. Watching Pseudo-Trinity dodge bullets and agents, Bugs gets noticed and realises that the sim isn't as safe as she thought. Fleeing the scene, she hides in a flat where a monitor is blinking, and bumps into someone she thought was long dead.
We then turn to a world that looks distinctly contemporary. Thomas Anderson (Reeves) isn't trapped in a boring office cubicle; he's living it up as a world-famous games developer. He's responsible for creating a trilogy of best-selling games called 'The Matrix', surrounded by a gaggle of yes-men, who are eager to learn what's coming next.
This tongue-in-cheek plotting gives ample opportunity for Wachowski, Reeves and Moss, to gently rib their paymasters Warner Bros (no doubt with their permission, which somewhat spoils the fun). The meta-narrative leads us back down the rabbit hole, and we are kept guessing as to what exactly is going on. In one scene characters discuss the way stories never end, they just get reinvented – feel familiar? It's all self-deprecating fun, before the action kicks into overdrive.
And so back to Anderson, who can't quite accept his charmed life in San Francisco. He gets a strange feeling when he bumps into a familiar face that he struggles to place. Dazed and confused, Anderson turns to his therapist (Neil Patrick Harris), who suggests Anderson keeps taking his blue medication. That's when Bugs shows up, to show Anderson he needs to snap back to reality.
Front-loaded with head-spinning ideas about determinism and freewill, there is an initial kick of joy that reminds us why The Matrix was such a wonderful film. As time wears on, we find The Matrix Resurrections is another cinematic ouroboros. The film treads familiar paths, complete with impressive action sequences from cinematographers Daniele Massaccesi and John Toll that pay homage to Bill Pope's revolutionary work in the first film. Scenes are rejigged and tweaked - whether it's the 'I know Kung Fu' training sequence or the famous rooftop helicopter scene.
Overall, there is a distinct air of Rian Johnson's The Last Jedi. Wisely, Wachowski isn't overly-reverent with the material, often mocking some of the most memorable lines from the original, which gives a much-needed lightness of touch. As the plot develops, the dialogue becomes increasingly burdened with messianic themes and ideas of destiny. It slips away from the joy of the first movie, becoming more like the problematic sequels that never packed the same punch.
The Matrix Resurrections might be a misleading title, where there's a clear set-up for more, but will audiences want it? Rather than being a reboot it turns out to be a remix, that delights and then disappoints, leaving you craving the original.
We find The Matrix Resurrections is another cinematic ouroboros
rating
Explore topics
Share this article