Marshland |

reviews, news & interviews
Marshland
Marshland
Atmospheric Spanish crime thriller deserves its haul of awards
Wednesday, 05 August 2015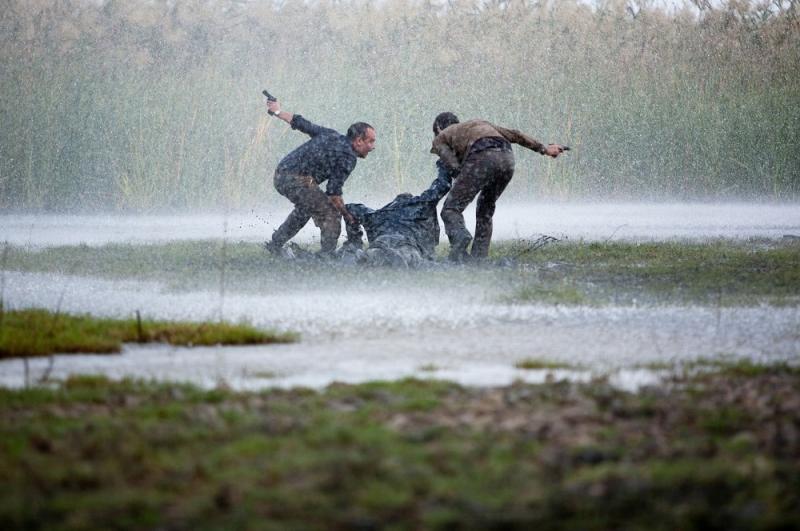 Marshland: where it never rains except when it pours
Marshland is set on possibly the last section of the Andalusian coastline which doesn't have high-rise condos planted all over it. Imagine the Kentish marshes of Great Expectations, but with a harsh sun cracking the parched earth, while overhead the sky throngs with geese and flamingos. It's in this inhospitable corner of Spain that young women keep disappearing, apparently lured away to the big city, never to be heard from again.
Two detectives team up to investigate the disappearance of a pair of sisters. Both policemen wear extravagant moustaches, for this is 1980, with Francoism a recent memory and the wounds of the past barely even beginning to heal. But there's no confusing them. Pedro (Raúl Arévalo, with something of Sean Penn about him) is from Madrid, younger and trained to do things by the book. Juan (Javier Gutiérrez) is a local who understands that getting answers involves an unsubtle cocktail of persuasion and coercion: he'll slap women if need be. At the head of a cast that is perhaps slightly too full of beautiful actors, both leads cleverly pick apart the cinematic cliché of the good cop and bad. (Pictured below: Arévalo and Gutiérrez.)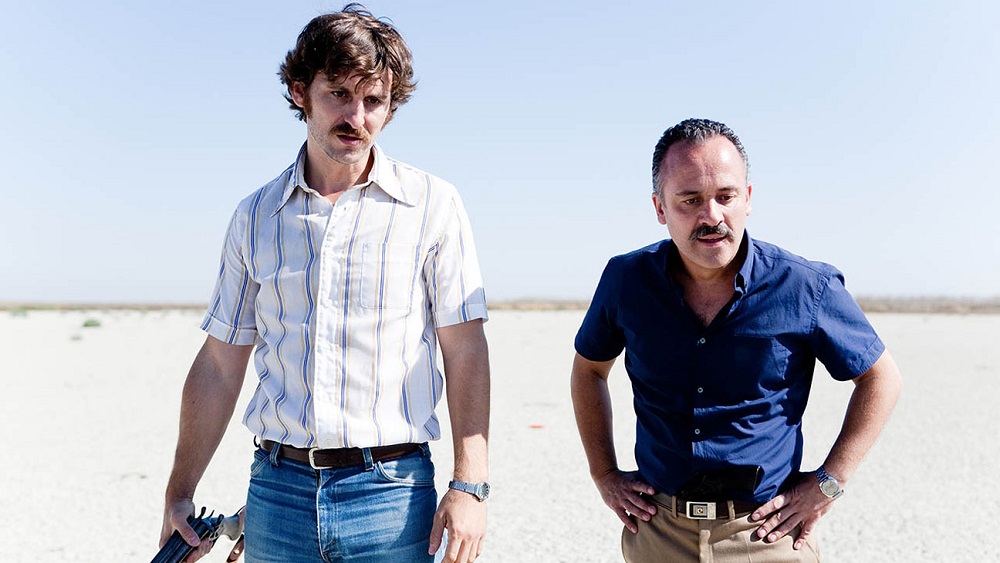 Two bodies soon turn up in the shallows of a waterway, bearing the marks of torture and rape, and further leads put the cops on the trail of a gang of serial killers who, it seems, are benefitting from local protection.
Marshland cleaned up at the most recent Goya awards in Spain (it was released last year as La isla mínima). It hits most of the right notes as a conventional crime thriller featuring the usual ne'er-do-wells – a pimp, a druglord, a sleazy photojournalist and other desperadoes. What deepens it into something more involving is the combination of time and place. Southern Spain still imposes an almost medieval code of ethics on its young women, which explains why they all want to escape. Those who stay seem all to be haunted, none more than the fisherwoman on a barge who seems to see deep into Juan's dark heart, where a secret about his past under Franco lies buried.
Alberto Rodríguez, directing his own co-written script, takes a pragmatic view of human frailty, driving the story towards a satisfying climax which is nonetheless drowning in cynicism – there are no heroes in this story. Cinematographer Álex Catalán has a ravishing eye for the play of sky and earth and water, which at the end takes the form of a spectacular deluge. Where bird's-eye-view shots can look like the hackneyed last resort of the bereft, here the camera takes to the skies to look down on the world from overhead. Cars and birds and boats travel across the surface of a world whose troubles seem diminutive but somehow also eternal.
Overleaf: watch the trailer for Marshland