I, Anna |

reviews, news & interviews
I, Anna
I, Anna
Visually elegant London noir fails to give its characters the same nuance as its cityscapes
Tuesday, 04 December 2012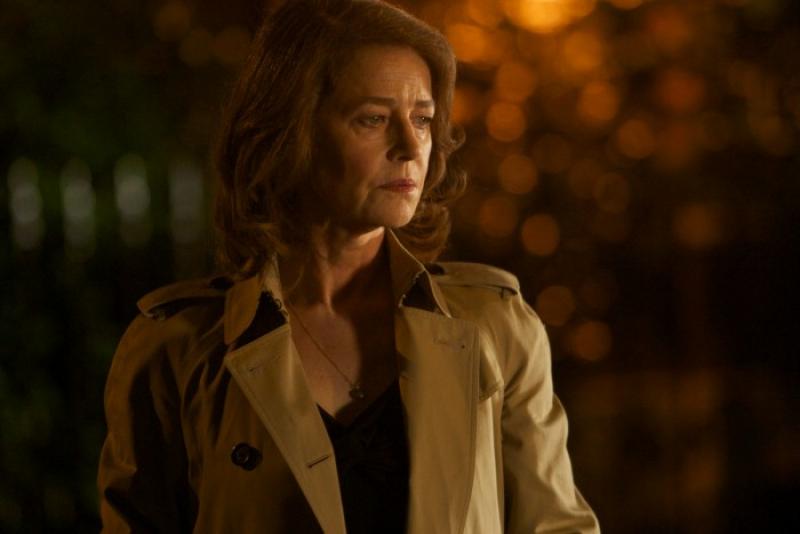 Femme fatale: Charlotte Rampling stars in her son's feature debut
There are very few examples in film history of a son directing his mother, and there's a distractingly Oedipal vibe at the core of Barnarby Southcombe's I, Anna that might offer some clue as to why. Charlotte Rampling turns in a brittle, enigmatic performance in her son's big-screen debut, playing the eponymous divorcee whose attempt to become sexually bold goes violently awry.
Anna attends a singles evening initially with trepidation, but gains momentary courage from a straight-talking fellow single (Honor Blackman), who encourages her to loosen up. She goes home with a man. Cut to the next morning: the man is found dead in his flat, and elsewhere Anna goes about her day, seemingly with no memory of what happened. We experience the lost hours of the night as she does – initially they go unseen, then gradually unfold in hazy, ambiguous snatches.
This is an unusual film, a visually bold film, the kind of film Britain seldom makes
Enter Gabriel Byrne's weary-eyed insomniac chief detective Bernie, who sees Anna near the crime scene and begins following her. It's initially unclear whether his obsession with her is investigative or romantic, and the line begins blurred further when he tracks her down to another singles event and makes contact.
The relationship intrigues initially because of its worrying ambiguity. Before Anna blurs into femme fatale territory, with her insta-iconic trench coat and apparently violent past, she's introduced to us first and foremost as painfully lonely. The possibility that Bernie is merely exploiting her vulnerability for the sake of the case – for despite Byrne's inherently reassuring presence, his motives remain under-explored – gives their early interactions a painful frisson.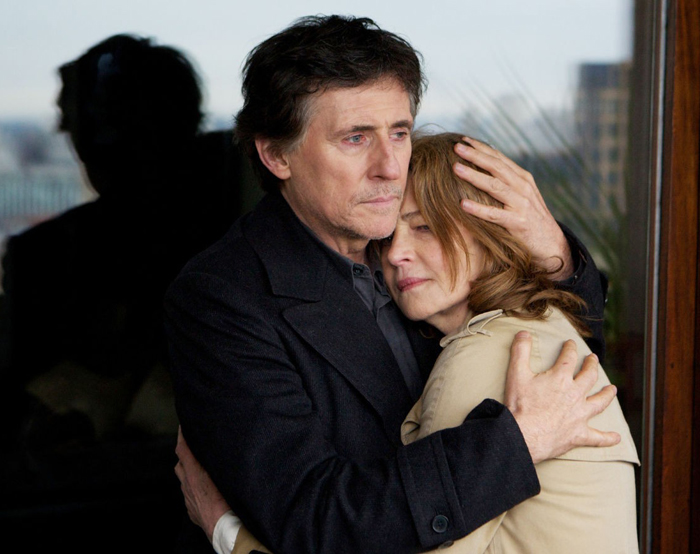 The central murder mystery never holds the same interest and in fact reveals itself to be essentially a red herring, used only as a sharp tool with which to delve into Anna's troubled psychology. Rampling is fascinating and unsettling and often moving in the role, but she's cheated by a third-act twist that goes for shock without revealing anything human.
It's I, Anna's visuals that stick with you rather than its human story, and given Southcombe's small-screen background, credit must presumably go largely to cinematographer Ben Smithard (My Week With Marilyn). The London he and Southcombe create is unlike any version of the capital you've seen before; a sparse, imposing landscape of vast apartment buildings and bold architecture, all chilly greys and blues.
Southcombe wears his influences on his sleeve, from 1970s French noir to David Fincher's Se7en and Zodiac, and yet his film is determinedly timeless, even anachronistic. All the signs point to a modern day setting, but Anna consistently uses phone boxes to make her calls – all the better for striking a poster-worthy pose, but indicative too of a character who is frozen in time, unable to move beyond some past trauma.
In the end this is an unusual film, a visually bold film, the kind of film Britain seldom makes, and a film that hits on some painful, largely unspoken truths about aging and isolation. For all this he deserves credit. But I, Anna still never grips with the ferocity you want it to, and its characters – despite a pair of fine lead performances – remain inpenetrable ciphers, lacking the shading and nuance of Southcombe's haunting cityscapes.