The Grand Seduction |

reviews, news & interviews
The Grand Seduction
The Grand Seduction
Brendan Gleeson stars in this twee and trite Canadian comedy from Don McKellar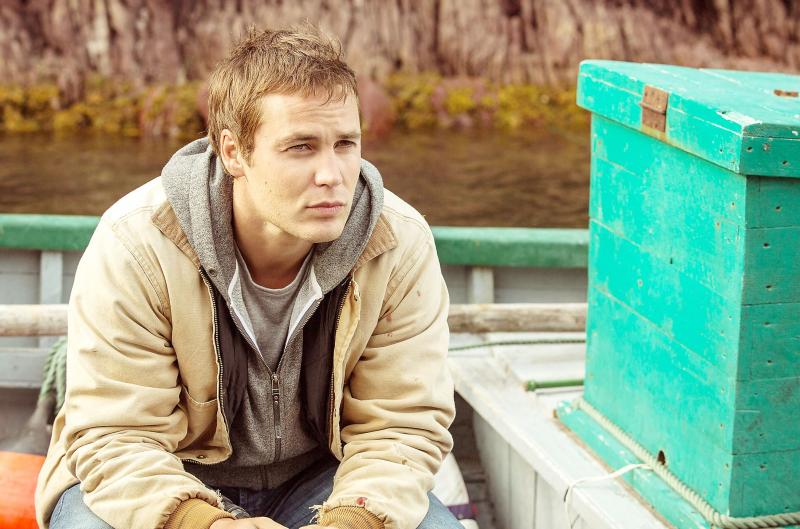 Taylor Kitsch ponders the big questions on a fishing trip
Taylor Kitsch's doomed film career continues with this trite but good natured Canadian mash-up of Doc Hollywood and Waking Ned. Just like in major box office failure John Carter, Kitsch finds himself dumped in a foreign, mysterious land but the strange inhabitants are far more welcoming in the small harbour village of Tickle Head, where he could prove to be their saviour.
It's dark days in this fishing village, where the men line-up to collect their welfare cheques instead of heading off to sea. They are in need of jobs, which are offered in the form of a petrochemical reprocessing plant: only problem is they need to secure a town doctor for insurance purposes. In steps plastic surgeon Dr Lewis (Taylor Kitsch) who, when caught at airport security with cocaine in his luggage, gets sent to this coastal idyll to act as unwilling physician for one month as part of his punishment.
Self-appointed town mayor Murray French (Brendan Gleeson with a confusing accent) leads a charm offensive which bands the community together in a bid to persuade Dr Lewis to stay. Broad, twee comedy and farce ensue as the villagers lie, deceive and manipulate. They tap his personal phone-calls (one of which involves a cringey dirty tryst with his girlfriend), pretend they love cricket and generally bluff their way through interactions.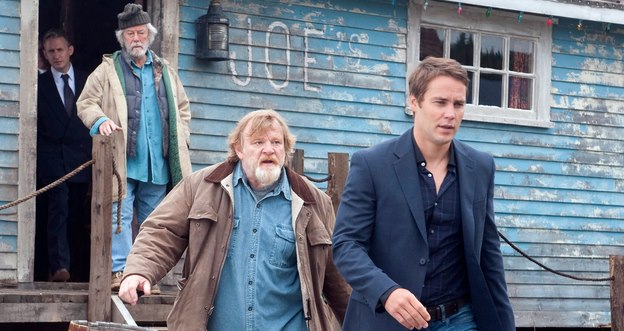 Director Don McKellar is well versed in end of the world type scenarios, as his cult hit Last Night proves, and here he positions the end of an era as an apocalypse of sorts. If the village doesn't secure the deal with the factory they are finished. McKellar touches upon important blue-collar worker issues, regarding the right to health care and the ever increasing lack of faith in a system which continues to fail them. The town is made up of charming old ladies, and gruff old men who are endearing enough in their endeavours, yet the fact that the thing they are fighting for will cause pollution is a distraction that will niggle throughout.
Just as the fishing village is heavily reliant on Murray to save the day with his schemes, so too does McKellar place too much dependence on Gleeson's charisma to veer the viewer away from a thin script. Kitsch and Gleeson make a charming duo as they get to know one another, yet with so much else going on their burgeoning relationship is hardly convincing. This almost identical re-make of the French-language film from Ken Scott, Seducing Doctor Lewis, ends up being as out of touch as the quirky residents of Tickle Head.
Overleaf: watch the trailer for The Grand Seduction
Twee broad comedy and farce ensue as the villagers lie, deceive and manipulate
rating
Share this article