Girl review - Belgian art-house portrait of a teenage ballerina |

reviews, news & interviews
Girl review - Belgian art-house portrait of a teenage ballerina
Girl review - Belgian art-house portrait of a teenage ballerina
Danse macabre? Cannes festival favourite runs into flak on its wider release
Does a lingering camera constitute voyeurism? Lara (Victor Polster) finds no place to hide
Girl opens in a golden haze of sibling affection; a teenager is tickling a little boy one sunny morning in their bedroom. Lara is 15 and has just moved to a new flat with little brother Milo, 6 and single dad Mathias. The family have changed cities because Lara has been offered an 8-week trial at a prestigious ballet school.
It's a trial not just of dance skills but whether Lara can convince the teachers that although born a boy, a future as a ballerina is viable.
After winning prizes at Cannes and being snapped up by Netflix, Girl looked set to be an arthouse hit, possibly even an Oscar contender. But this Belgian film has run into criticism from transgender activists on several fronts.The outcry makes any critical consideration of the film-as-film run the gauntlet of current toxic debates, not only around the appropriate age to start medical intervention leading to transition, but also around actors who are not transgender themselves playing those roles or cis filmmakers telling their stories. Neither debut director, Lukas Dhont nor his very convincing lead performer, Victor Polster who plays Lara is transgender. Girl is a passion project, apparently many years in development. The film was sparked by Dhont's friendship with the trans dancer Nora Monsecour who he met when he was a closeted teenager. Monsecour was inspiring in every way as she publically battled to be accepted in the dance world despite being born male. Dhont has described her as his muse and by all accounts is distressed that the film is being attacked as transphobic.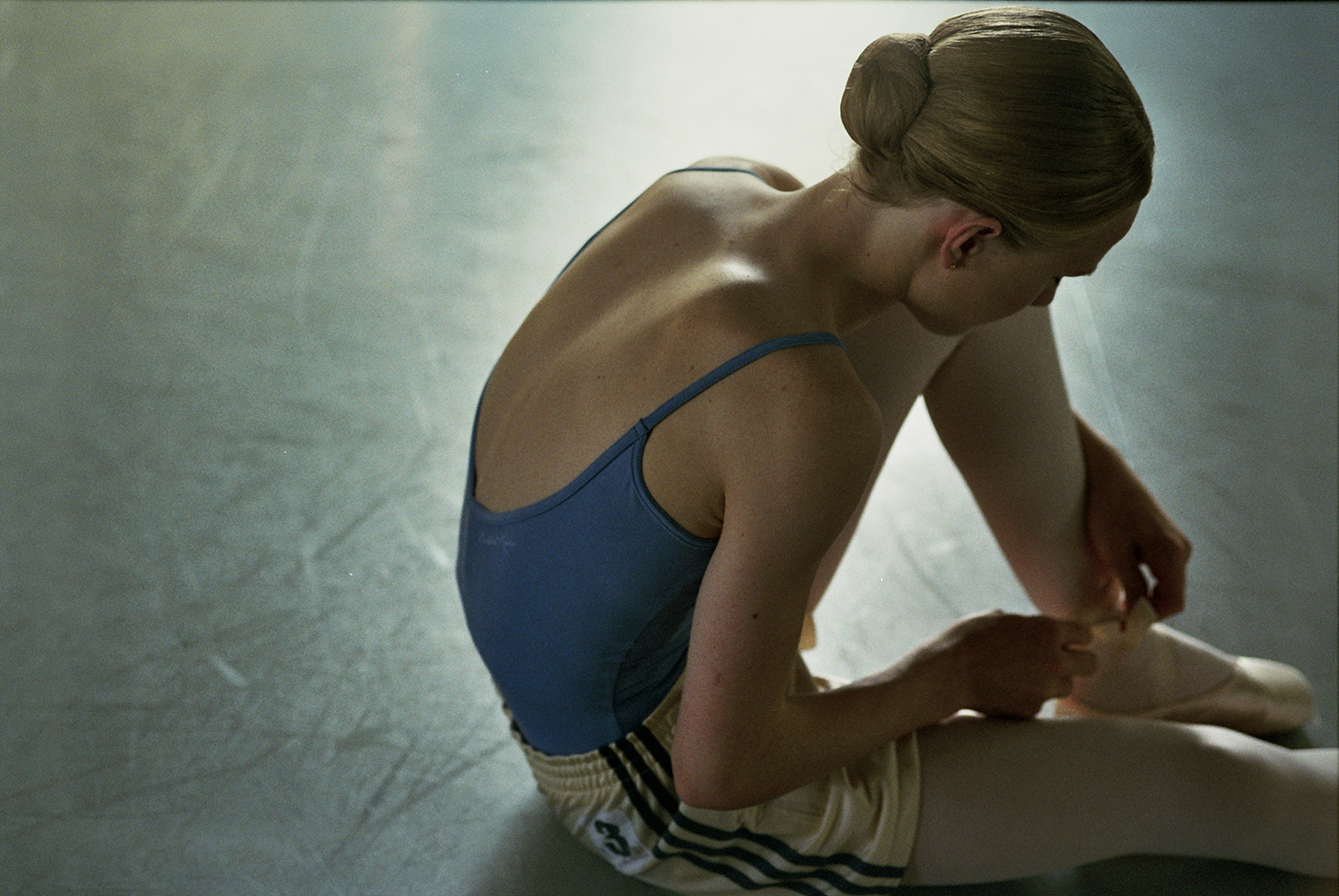 There are some uncomfortable aspects to Girl, a film that ardently wants to engender sympathy and understanding from its audience. Victor Polster (above) gives a very convincing performance as Lara, a young person desperate to escape a body which feels very wrong. Lara's dedication to becoming a ballerina and dance en pointe despite the pain and damage to feet not trained at an earlier age, is vividly portrayed. But what's disquieting overall is the camera's concentration on this young performer's often near naked body, the lingering shots of the taped-down crotch, a scene of degrading humiliation inflicted by Lara's female classmates and a shocking sequence near the film's finale. These scenes teeter on the brink of voyeurism and the mental distress Lara endures has led to complaints that the film is another attack on the the very concept of gender transition.
This is a film very much in the contemplative, naturalistic style of the Dardennes brothers - and the pace at which Girl moves perhaps allows too much time to speculate about what's not appearing on screen. Where is the absent mother? Why is Lara never afforded more than a fleeting conversation with one of her peers about what she is going through? Why must all discussions of her transition be with her father or her male therapist? I found the therapy session scenes queasy making; Lewis (Tijmen Govaerts) is almost flirtatious with Lara as he tries to tease out her romantic orientation. The only adult women who talk to her are a brusque dance teacher who says it won't be so easy to chop off toes that are getting in the way of becoming a ballerina and her distant doctor, who seems primarily concerned with medication effects. And despite all the screen-time we spend with her, Lara remains something of an enigma with her Mona Lisa smile.
But if Girl is not altogether satisfactory as a film about a transgender teen, it definitely has potential in a double-bill with The Red Shoes as a classy portrait of ballerinas driven to despair by the demands of the dance floor. Meanwhile, in a catch-it-while-you-can opportunity, the warm, heartfelt and ingenious French documentary No Box For Me focuses on young people born with ambiguous genitalia who are trying to find their path in the world and can be seen at the Barbican this weekend. No Box For Me is part of the excellent Human Rights Watch festival and will hopefully win more approval from the LGBTQ+ community.
There are uncomfortable aspects to Girl, a film that ardently wants to engender sympathy
rating
Explore topics
Share this article