Ginger & Rosa |

reviews, news & interviews
Ginger & Rosa
Ginger & Rosa
Passion and pain colour this coming-of-age tale from director Sally Potter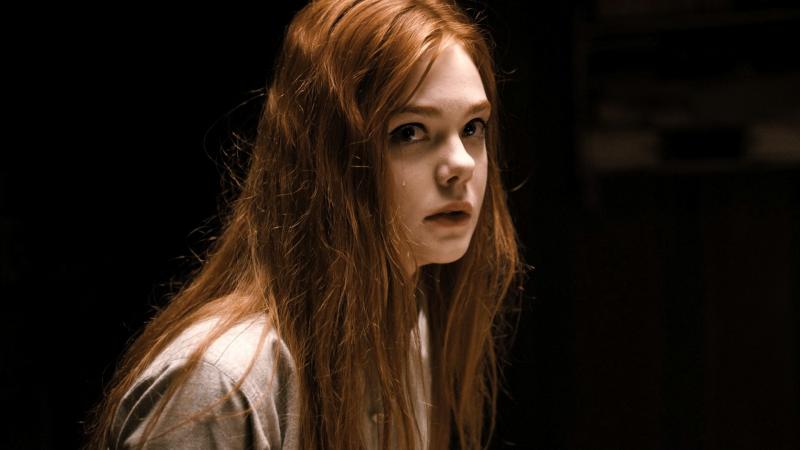 'A delicate delight': Elle Fanning in 'Ginger & Rosa'
The latest film from innovative firebrand Sally Potter is something of a surprise given her back catalogue. Her last feature, Rage (2009) premiered on mobile phones and the internet and comprised a series of to-the-camera monologues; the one before that Yes (2004) was told in iambic pentameter; and, she is of course the maestro behind gender-bending masterpiece Orlando (1992).
Ginger & Rosa
– a sweet and sour coming-of-age story - by contrast seems pretty conventional, following two teenage girls who have been best friends since their simultaneous birth.
It's London, 1962, and Ginger and Rosa (Elle Fanning and Alice Englert, pictured below right) are growing-up amidst domestic turmoil and global volatility. When we meet them they're inseparable but it's already apparent that they're about to head in two very different directions. The sensitive Ginger is interested in poetry and politics, while the more volatile Rosa harbours religious beliefs and is a hopeless romantic. Ginger is encouraged in her activism by her gay godfathers Mark (Timothy Spall) and Mark Two (Oliver Platt) and their poet houseguest Bella (Annette Bening).Their support becomes a godsend as Ginger's homelife become increasingly oppressive.
Ginger's unhappy mother Natalie (Christina Hendricks) has swapped her aspirations as a painter for domestic drudgery and endures an adulterous spouse. The adulterer in question is Ginger's father Roland (Alessandro Nivola), a left-wing academic who spent time in prison as a conscientious objector. As Roland takes an incendiary interest in Rosa, the girls attend Youth Campaign for Nuclear Disarmament meetings and the film builds to the Cuban Missile Crisis, which coincides with a family meltdown.
Dealing in youthful ambition and disappointment in one's parents, the whole film is shot explicitly from Ginger's perspective and boasts a lush, loose aesthetic (director of photography Robbie Ryan's impressive CV includes Fish Tank and The Angels' Share). Ginger & Rosa was filmed almost exclusively with handheld cameras and it's a terrifically visually lively film – like a fresh autumnal breeze lit up by the warmth of open fires. In its energy it apes the tumultuousness of being a teenager and plainly associates everything we see with Ginger and her flame red hair.
As Ginger, Fanning is a delicate delight (an obscenely talented young actress - she's already impressed in Somewhere and Super 8), giving us gentle ripples of emotion under the film's intimate but sympathetic gaze. Ginger & Rosa is a film that leans heavily on its performers yet, somewhat oddly, Potter has chosen an international cast to play the film's key roles: Hendricks (pictured above left), Fanning and Nivola are American and Englert (the daughter of Jane Campion) was born in New Zealand. Whilst they're a fine collection of performers, on occasion their English accents head for the hills (Hendricks has magnificent screen presence but she's the main culprit here). Furthermore, everyone's playing it a bit plummy considering the film's London housing estate setting.
Sally Potter's seventh narrative feature might be far from her most original, but she sneaks plenty of subversion under the radar - it may also be her most personal film considering that she was Elle Fanning's age in 1962. Ginger & Rosa is, at its best, a deft balance of small and large scale tragedy, infused with rust and spice.
Ginger & Rosa is on general release from Friday and screens as part of the London Film Festival
It's a terrifically visually lively film – like a fresh autumnal breeze lit up by the warmth of open fires
rating
Share this article