Dreams of a Life |

reviews, news & interviews
Dreams of a Life
Dreams of a Life
Carol Morley's moving documentary brings a dead woman lost in London back to life
Wednesday, 14 December 2011
Ghost in the house: Zawe Ashton as Joyce Vincent
The decontamination squad scraped the remains of 38-year-old ex-City professional Joyce Vincent from her seat, in front of a TV which had flickered unseen for three years. They took her wrapped Christmas presents too, and left unsolvable mysteries. How did she die? And how does someone become so alone that they're left in a north-London flat above a busy shopping centre till their body melts into it?
When director Carol Morley read a Sun headline announcing the macabre discovery in 2006, she pined for those answers, putting ads in the London press, the internet and even a black cab, and working obsessively towards this documentary. It gives feature-length attention to an unknown soldier of 21st-century urban life: a woman who was ignored till she disappeared.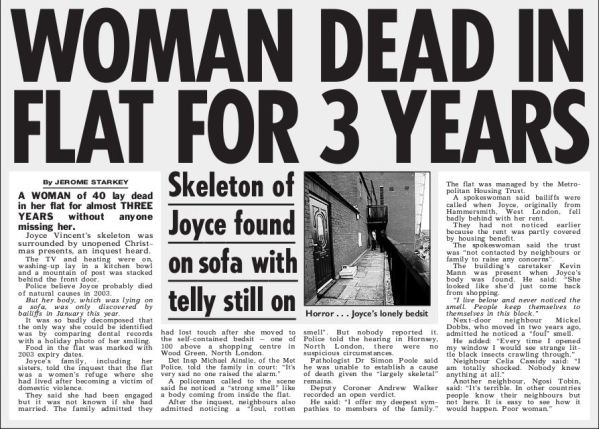 Morley, sister of the great music journalist Paul, memorably reconstructed her own early life on the Manchester post-punk scene through often scathing interviews with others in her first documentary, The Alcohol Years (2000). Dreams of a Life adds to this technique an art-house police reconstruction of Vincent's life, actress Zawe Ashton standing in for a young woman who otherwise exists only in fragments of sound and pictures, and her friends' memories. Even given the shoestring budget, these scenes (stretching back to Vincent's Seventies childhood) aren't the film's most successful or stylish. They're more deeply necessary, though, than the usual docudrama fakery, letting her ghost walk.
The real Vincent is more richly revived by friends recalling a life which, as is usually the case, had much of the oddness and incident of more celebrated people. Her mum died when she was a child, but everyone remembers her with affection as a vivacious, attractive, immaculately dressed girl, the glamorous star of every scene she was in. She had a well-paying job in the City which she mysteriously left, ending up as a cleaner, to the astonishment of friends who can't recall her ever dirtying her hands with housework. She even grazed the world of celebrity that is more conventionally rewarded with feature documentaries, doing a bit of unconvincing studio singing when she was seeing the tour manager of soul and reggae singers such as Jimmy Cliff – who she blithely chatted to for half an hour after intercepting the manager's phone. She was fearless, flirty, fun, attracted queues of men, had plenty of money, once. And even this woman could end forgotten as a puddle on an armchair.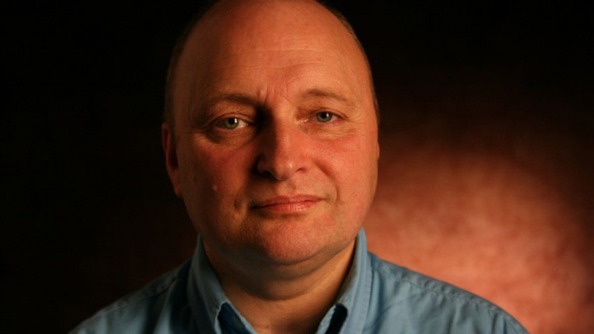 One witness feebly attempts to conjure a dark conspiracy around her end, as if we're dealing with Marilyn Monroe; as if greater drama was needed. She did go on the run from a violent fiancée, and seemed hunted when Martin, an old boyfriend from the Eighties (pictured left), last took her in. That may explain why she left her job, and slid towards the cracks in the street. But everyone who knew her well also remembers how she would detach and move on when they got close. Her surviving family, who stayed in touch till near the end, refused to be filmed. Her human mystery remains.
Death's tragedy, of course, is often worse for the living. From a primary schoolfriend to work colleagues, Morley's interviewees show genuine affection, puzzlement and shock as Vincent's jigsaw is pieced incompletely together. The most heartbreaking figure in her film, though, isn't Vincent, but Martin, that old boyfriend, who she once asked to marry, and always dropped everything for her. Parental disapproval at her mixed race stymied the wedding but, as he finally breaks down on camera and wails, she was the love of his life. He is bereft for himself that they didn't stick together, that he didn't help her even more, that she's gone. His memory and tears testify to Vincent's mark on the world. They also tip a low-key, sometimes prosaic but fascinating film into a wider portrait of love and loss.
Watch the trailer to Dreams of a Life
How does someone become so alone that they're left in a north-London flat till their body melts into it?
rating
Explore topics
Share this article