Dangerous Acts: filming Belarus Free Theatre |

reviews, news & interviews
Dangerous Acts: filming Belarus Free Theatre
Dangerous Acts: filming Belarus Free Theatre
The director introduces her striking new documentary about making theatre under Europe's last dictatorship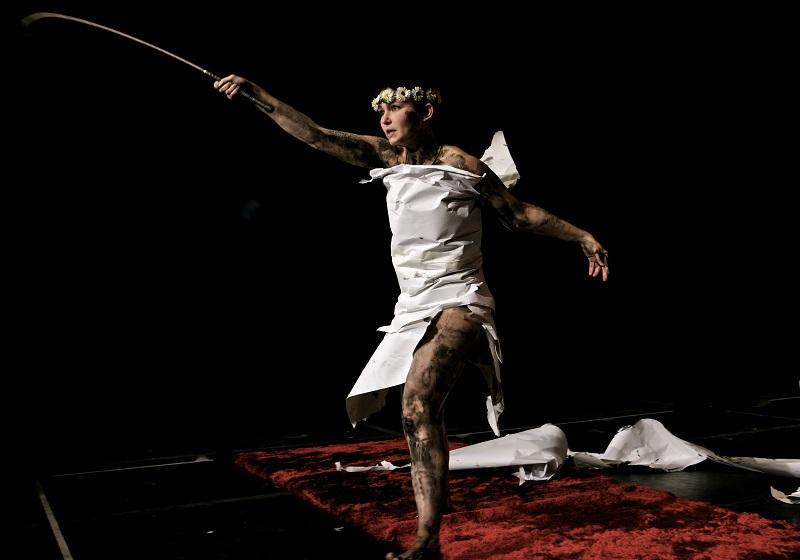 'There would always be something on the hard drive that was surprising'
For the members of the Belarus Free Theatre, there are many risks to doing something that we might all take for granted: telling stories about our lives. These risks include censorship, blacklisting, imprisonment, and worse. But when the authorities forbid critical examinations of such topics as sexual orientation, alcoholism, suicide and politics, the Free Theatre responds by injecting these taboos into underground performances.
Unfortunately, their activities eventually become too dangerous for even these individuals, and after a rigged election and a violent crackdown by the KGB, they are forced to flee the country. This is the setting for
Dangerous Acts
.
I first met the Belarus Free Theatre when they were working in New York in the summer of 2010, about six months before that election. After hearing their story, I was shocked by the fact that their desire to tell stories about their lives led to severe persecution, and that this was all happening in Europe. I realised that many people around me did not know about the situation either, and I became interested in telling their story.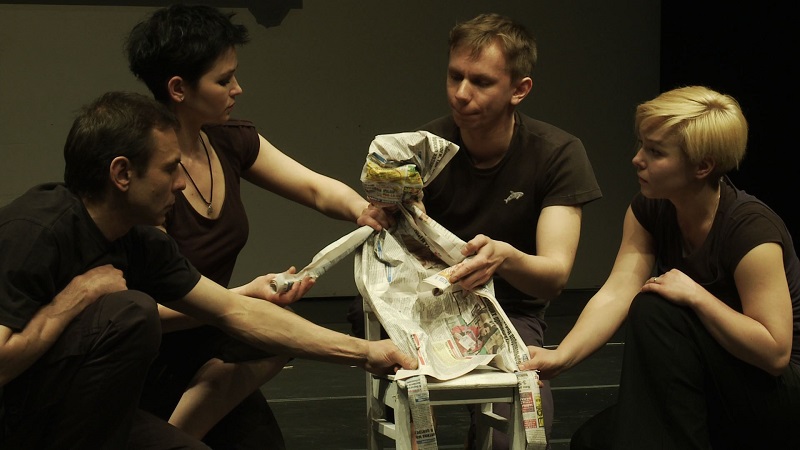 There were also two creative challenges intrinsic to the story that I wanted to explore. First, because their theater is biographical – in a way, like a documentary on the stage – I wanted to try to weave in cinema verite footage, combining the two art forms to try to show, in a new way, what life is like in Belarus. Second, as a documentary filmmaker, I was interested in filming in a highly censored country and figuring out how to get highly personal, narrative-type footage across its borders. Because of the extent of censorship in countries like Belarus, we don't often have access to see footage like that, and I wanted to try to make it available.
We knew that filming within Belarus would be a challenge, and from the beginning, we thought about how to minimise the risk to the people in Belarus. Ultimately, we crafted a strategy of working over Skype with a local cameraperson who had the state's permission to own a camera. I decided not to travel to work with her because we were worried about raising suspicion, and so we used video chat to show me around locations and to do on-the-fly interviews. For the larger protests, we crowd-sourced the footage and received material from many individuals. We then had to drive the hard drives across the borders in order to ship them so that they would not be seized by the Belarusian authorities. Ultimately, we shot about 200 hours of footage in Minsk.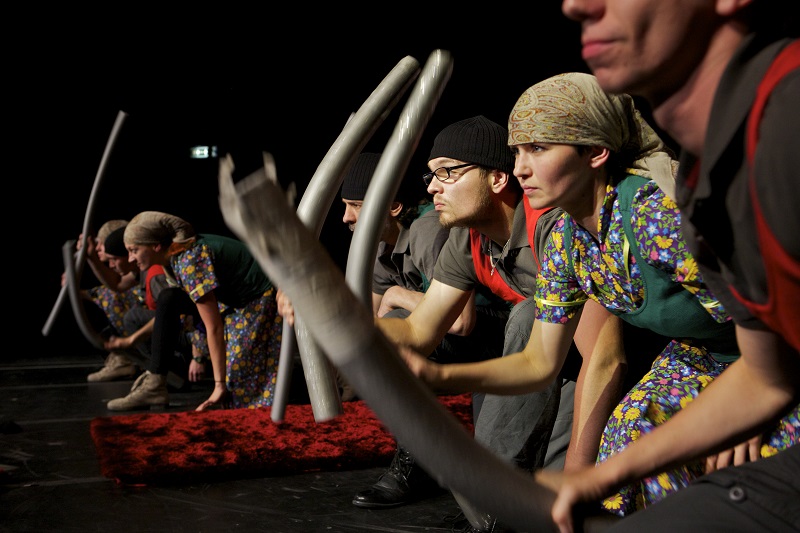 This process of filming within Belarus and receiving the footage was very rewarding. Each hard drive was like a treasure trove of material; I knew that d. Hopefully, what you see in the film is a special look at what life is like in what has been called for many years "the last dictatorship in Europe."
Now, with its next presidential "election" a year away, Belarus may not be considered the "last dictatorship in Europe" for much longer. With the situation in Ukraine rapidly changing, the story we show in Dangerous Acts is becoming increasingly important. What's happening in Eastern Europe is exposing how dangerous it is to allow leaders like Lukashenko to remain in power to not only Belarus but to the region overall, and therefore the rest of the world. The story of the film is a personal one, focusing on the experience of four people in one underground theatre who are violently pushed out of their country, but it is one of global relevance that we shouldn't continue to ignore. I'm hopeful that my original question of why more people don't know about the situation in Belarus will soon become outdated, and we can turn to the question of what we can do about it.
Overleaf: watch the trailer to Dangerous Acts
We crafted a strategy of working over Skype with a local cameraperson who had the state's permission to own a camera
Explore topics
Share this article