Blu-ray: People on Sunday |

reviews, news & interviews
Blu-ray: People on Sunday
Blu-ray: People on Sunday
Groundbreaking 1929 Berlin film by Hollywood's future talent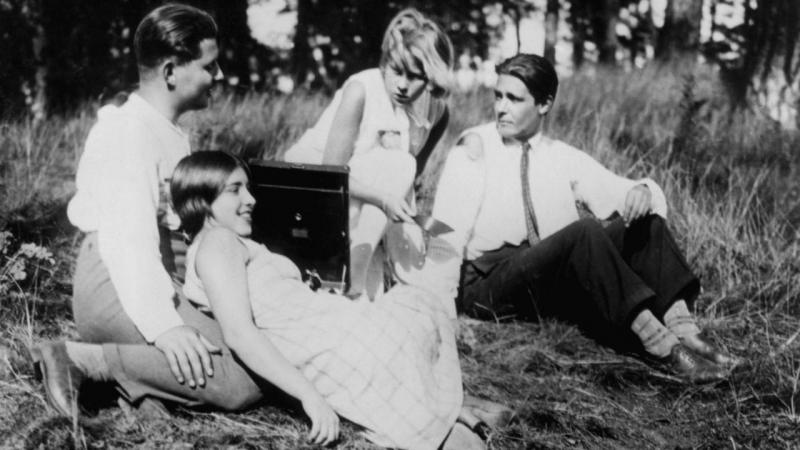 Sunday people, non-professionals playing themselves: from left, Erwin Splettstösser, Christl Ehlers, Brigitte Borchert, Wolfgang von Waltershausen
Weimar Germany produced some extraordinary cinema, with Pabst, Murnau, Fritz Lang and others creating a language that transformed the medium and is still a core reference today.
People on Sunday
(
Menschen am Sonntag
), a silent film made in 1929, entirely on location – itself unusual at the time – features a team that would make tracks once established in Hollywood. The credits include a story by Curt Siodmak, Billy Wilder as screenwriter, Edgar G Ulmer and Robert Siodmak as
directors
, and Fred Zinnemann and Eugen Schüfftan as cinematographers.
The film tells the story of a group of young people whose lives collide, almost by accident, on a sunny Sunday at a lake just outside Berlin. The story of flirtations, jealousy, play-fights and squabbles unfolds with a minimum of the drama that characterised so much of the cinema of the time, with the main narrative thread interspersed with scenes of city and beach life that are more documentary in style. The influence of Walter Ruttman's Berlin: Symphony of a Great City, made two years earlier, is very clear. Both films evoke the German capital's vibrant life, the buzz of fast-moving public transport criss-crossing the city, resonating with the pace of human activity. This is a romantic view of the metropolis as a setting for brief encounters and unexpected pleasures, in stark contrast to the dark vision proposed by Fritz Lang.
The photography, camera movements and editing are immensely inventive and often very beautiful. But the aesthetic quality of the film – realistic though visually attractive – in no way undermines the humanity that shines through at every instant. In working without professionals – the film is indeed subtitled "a film without actors" – the movie is a precursor of Italian Neo-Realism and the French nouvelle vague, not so much gritty as touching in the way that crafted performance cannot deliver as well as untutored spontaneity. Moments of shyness, sensuality and eroticism are captured with delicacy and an unusual authenticity. The sense of intimacy that comes from non-professionals and the location shooting added veracity that directors such as Fred Zinnemann would cultivate in later films.
This BFI Blu-ray edition includes a new audio commentary, as well as some interesting bonuses: street footage of Berlin in the early 1900s, a couple of British documentaries about trips to London and the seaside, and a short film with contributions from Curt Siodmak and star Brigitte Borchert.