Blu-ray: The Night of the Hunter |

reviews, news & interviews
Blu-ray: The Night of the Hunter
Blu-ray: The Night of the Hunter
Charles Laughton's only film as a director is a dark thriller, both poetic and chilling
Lillian Gish, looking out for life's little things
A United Artists studio executive was treated to a pre-release screening of Charles Laughton's The Night of the Hunter in 1955. His damning response was, "it's too arty." The studio showed little interest in promotion and it was deemed a flop. Laughton, stung by his directorial debut's muted reception, never directed another film.
A sorry tale, but at least the
studio
didn't butcher the finished product à la
Magnificent Ambersons
. Laughton and screenwriter James Agee's faithful transcription of Davis Grubb's source novel holds up superbly well as thriller, fairy tale and gothic horror. The film's tone is set by its quirky prologue, the veteran actor Lillian Gish seen against a starry background, advising her charges to "beware of false prophets, which come to you in sheep's clothing."
The false prophet is played by a young Robert Mitchum; his career-defining role as faux preacher and serial killer Reverend Harry Powell is both terrifying and blackly funny. He's after the loot stolen in a bank robbery by onetime cellmate Ben Harper (a pre-Mission: Impossible Peter Graves), who's given the money to his son and daughter to hide before being arrested. Powell makes his way to Harper's hometown, charming all and sundry with his religious shtick and marrying Harper's widow Willa (Shelley Winters). Daughter Pearl is smitten with her new stepfather; only son John, superbly played by the 11-year old Billy Chapin, resists. Powell, unaware that the money is actually stashed inside Pearl's doll, murders Willa and sets out in pursuit as the children flee down the Ohio River.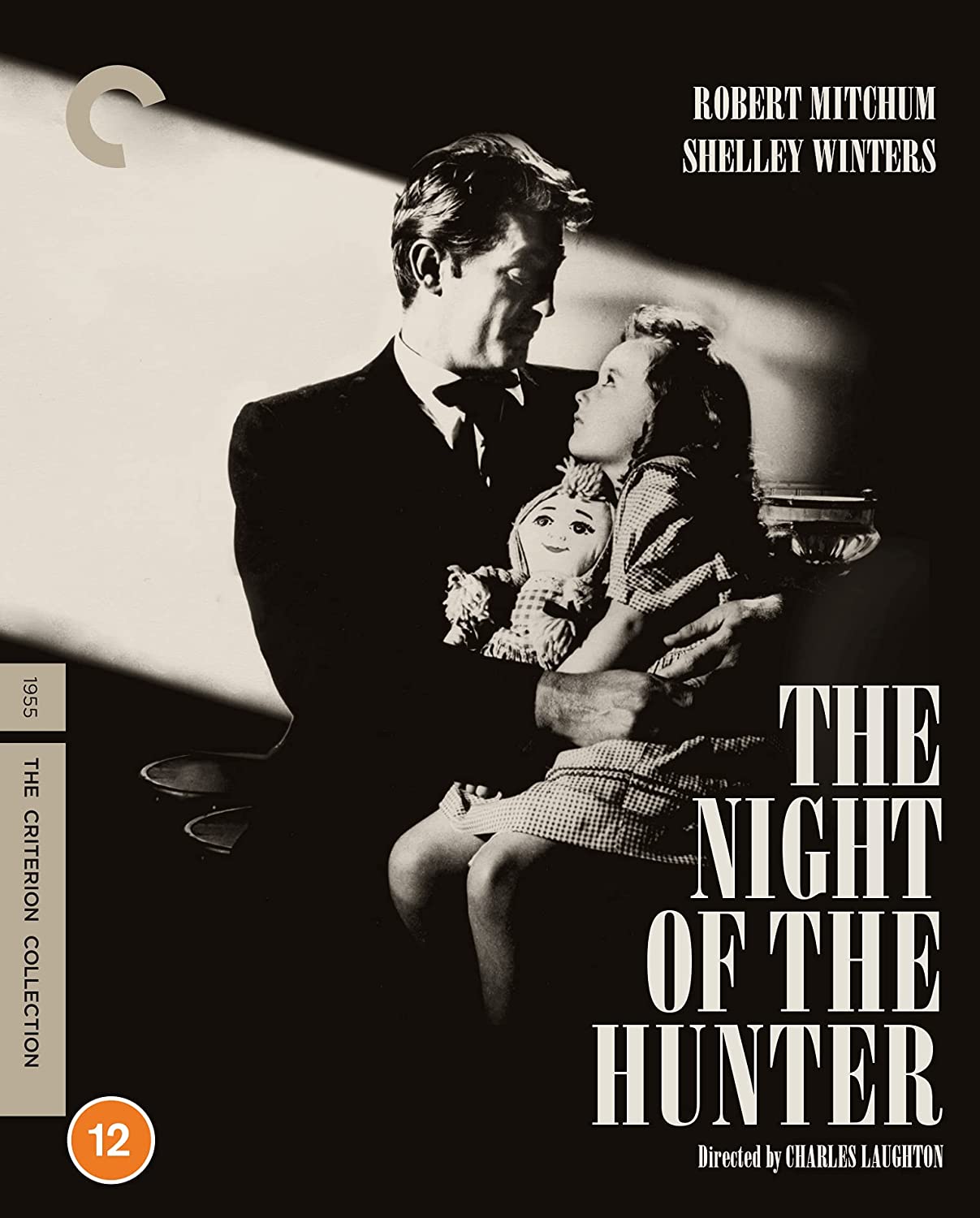 What Laughton does with this uncomplicated plot is miraculous. He secures terrific performances from his cast, and budgetary restrictions meant that the film has a strikingly original visual style. Night shots of the children drifting downstream are framed by images of toads and rabbits on the riverbank. Inspired by 1920s silent cinema, Laughton aimed for a sharp, clean look. Imaginative use is made of silhouettes and cut outs, and an iconic shot of John and Pearl spying Powell in the distance was achieved with a small actor riding a miniature pony. The small town that the children visit looks deliberately like a stage set, all clean lines and neon signs.
Gish's Rachel Cooper reappears two thirds of the way in, a self-described "strong tree with branches for many birds", a character whose bighearted decency is almost overwhelming. She forgives, while Powell seeks to punish and torment. That good will ultimately triumph is never in doubt, though the film's final scenes are tense. There's a striking moment where Gish and Mitchum unwittingly sing a duet version of the same hymn. Gish cradles a rifle in the darkness, Mitchum crooning outside, illuminated by moonlight. His iconic "little story of right-hand/left-hand", the words Love and Hate tattooed on his fingers, is still persuasive. And do watch out for a brief, devastating sequence near the close, John watching Powell's arrest and recalling his own father's capture.
This Criterion two-disc reissue comes with enticing extras. There's a 2010 interview with Laughton biographer Simon Callow, describing the film's personal significance for the director, and a 1995 BBC Moving Pictures short with entertaining contributions from Mitchum and Winters. A commentary from a quartet of archivists, critics and crew members is interesting, but the big draw is Charles Laughton Directs 'The Night of the Hunter', two and a half hours of rediscovered outtakes and bonus footage allowing us to eavesdrop on the film's production. Laughton liked to let the camera run until the reel ran out, allowing him to do retakes with the minimum of fuss. We hear him giving precise, demanding instructions to Winters and Chapin, and there's an entertaining sequence where Mitchum repeatedly fluffs his lines, swiftly regaining his composure with each new attempt.