Blu-ray: Johnny Guitar |

reviews, news & interviews
Blu-ray: Johnny Guitar
Blu-ray: Johnny Guitar
Nicholas Ray's operatic Western gets the revival treatment
Tuesday, 28 September 2021
Oh Vienna! Joan Crawford as an Arizona femme fatale
Watching this restored print of Nicholas Ray's delirious Western reminded me of the discovery that those pristine white statues of the Ancient World had once been painted in gaudy colours.
When I first saw
Johnny Guitar
, it was one of those movies that played the repertory and art house cinemas in a battered, faded 16mm print. Seeing it on a modern TV screen in all its original lurid glory, the film is so shockingly garish it's as if it had been reconfigured in 3-D. Although it did well enough at the box office in 1954, American critics hated it and its producer-director Nicholas Ray, rated it as the greatest disaster of his career to date
I had remembered Joan Crawford's all-black gunslinger outfit, showing off her extraordinary waist and hips, but not the lurid yellow shirt with red cravat (above). Even more startling are her dayglo white teeth, gleaming through pillar-box red lipstick, and the thick pancake foundation that tries (and fails) to obliterate her age. Johnny Guitar was very much created as a showcase for Crawford, who was nearing 50 when it was filmed. She plays Vienna, a former bar girl who now runs her own grand saloon and casino on the outskirts of a windswept Arizona town. Vienna is determined to cash in when the planned railroad finally arrives and brings more customers than the local cattle ranchers can supply.
But her arch enemy is the jealous Emma Small (a magnificently malevolent Mercedes McCambridge) who secretly covets Vienna's lover, Dancin' Kid, and fears any change to the town that she dominates. Made in the McCarthy era, one of the probable scriptwriters was the blacklisted Philip Yordan, and it shows in a scene where Emma's eyes narrow as she incites her fellow townsmen: "The new settlers will push us out. You'll find your women and kids squeezed between barbed wire and fence poles. Is that what you are waiting for?" It's not long before Emma has turned the locals into a lynch mob.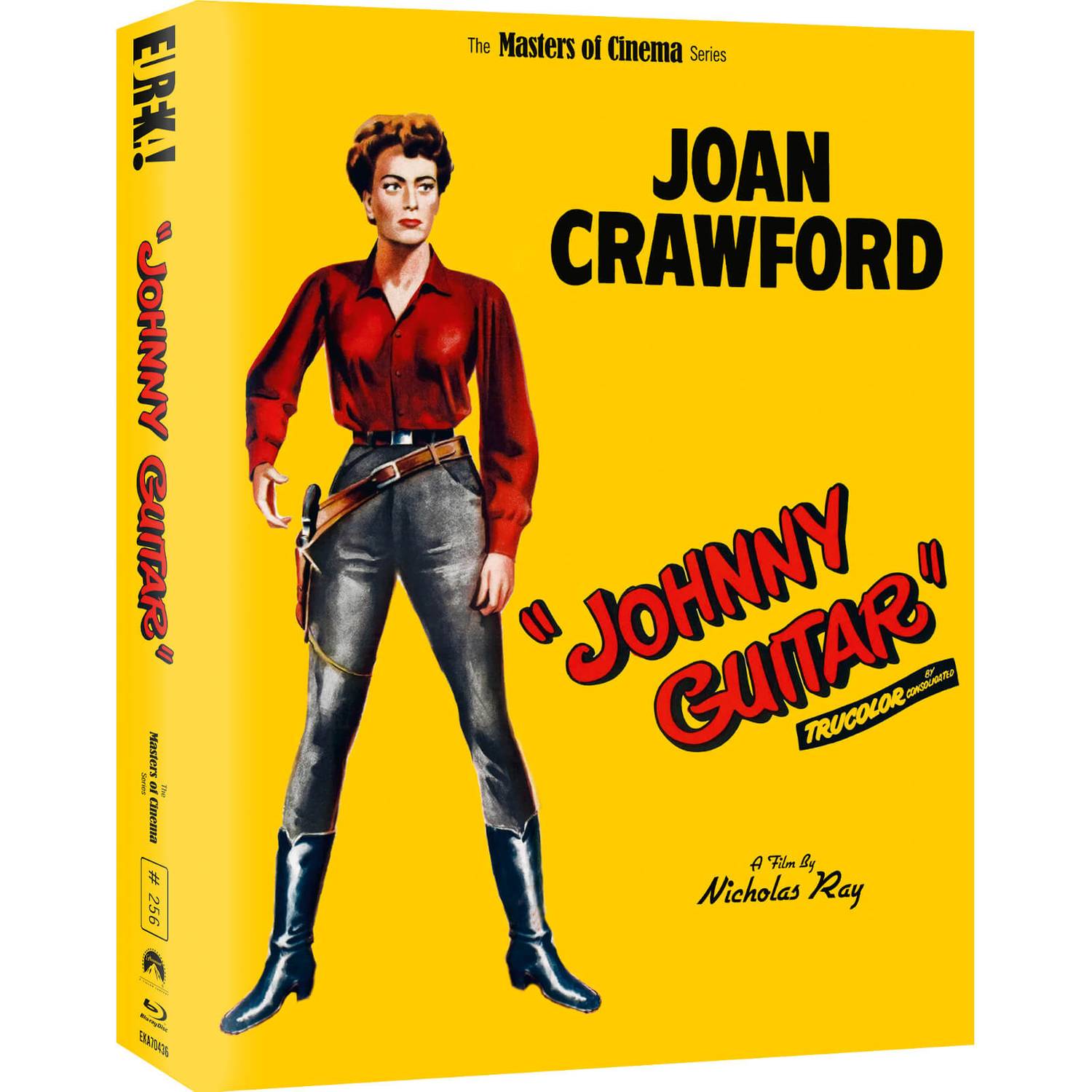 Ray gives free rein to Crawford and McCambridge to chew the scenery. They apparently hated each other off screen as much as on, and Crawford walked off the location when she thought McCambridge was upstaging her. The ending was re-written so Crawford could pack a pistol and definitively claim the final spotlight. By contrast, Sterling Hayden as the eponymous gun slinger-turned-musician, gives a superbly laconic performance more akin to Humphrey Bogart or Robert Mitchum in style.
Adored by French New Wave directors Truffaut and Godard and a big influence on Pedro Almodovar, this release includes an archival introduction by Martin Scorsese. Other extras include an informative run through of the film's troubled production, well written by David Cairns but with horribly crude plasticine animations standing in for quotes from the cast. A new interview with the director's widow, Susan Ray, looks like it was shot on Zoom and isn't a great addition. Better just to revel in the hallucinogenic colours, Crawford's ludicrous costumes, the clash of actual locations and ropey studio back projection and watch those ladies slug it out to the death.