Bel Ami |

reviews, news & interviews
Bel Ami
Bel Ami
Declan Donnellan and Nick Ormerod sideline their talent in the stage duo's screen debut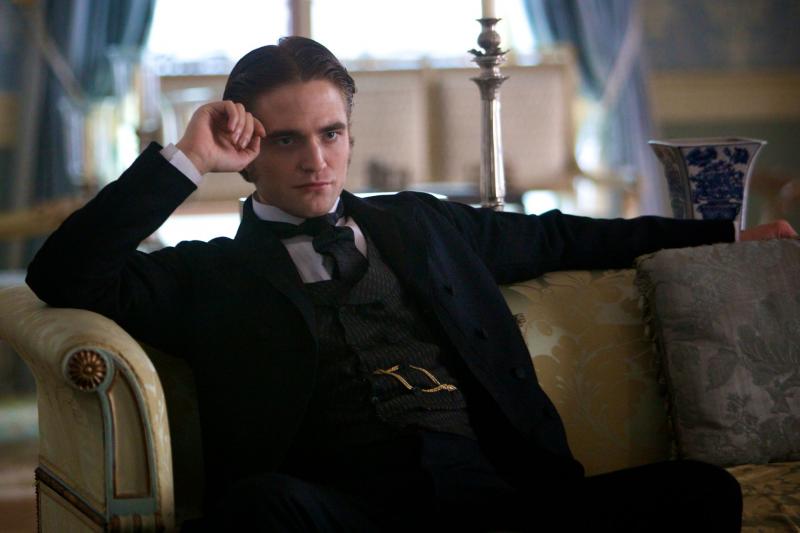 Where have all the vampires gone? R-Patz gets all period and Parisian in Declan Donnellan's film debut
Many a redoubtable British theatre talent has stumbled at the altar of cinema before, which is another way of saying that Bel Ami is hardly the first film to suggest that not every heavyweight of the London and international stage - in this case two such titans in Cheek By Jowl supremos Declan Donnellan and Nick Ormerod - is to the celluloid manner born.
Leading man Robert Pattinson deserves credit for thinking outside the
Twilight
box while only confirming one's sense that he, too, looks sadly adrift beyond his established habitat. Much like his co-directors, if the truth be told.
There was every reason to hope that Donnellan and Ormerod, longtime partners on stage and off, would transfer their skills successfully to film, given the hurtling invention and ingenuity that have characterised their theatre work at its best. But whether because their heart isn't actually in the Guy de Maupassant source material or because they found it difficult sharing the directorial chores or perhaps (dare one say it) because the starry cast (its three leading ladies pictured above) simply can't cut it, Bel Ami emerges every bit as laborious and stilted as the two men's best stage productions - last year's Russian-language Tempest, for starters - are both spry and smart.
Chauvinism may carry them some way on native soil in a cinematic climate desperate to anoint a new homegrown directorial king or two, but it's hard to imagine spectators elsewhere not looking on (and listening) agog to what amounts to a kind of Dangerous Liaisons redux. And without anything approaching the camera prowess of Stephen Frears.
Evincing something of the desperate desire for sensuality of their current, and bloodless (though not literally), 'Tis Pity She's a Whore, Bel Ami opens with the camera panning up the ill-shaven body of Pattinson's Georges Duroy, a peasant's son returned from combat in Algeria who wants to make his way anew in Paris society c. 1890. Before you can say ménage à quatre, the impoverished Georges is scheming and/or sleeping his way to prominence, accompanied by plentiful bodices just waiting to be ripped and a score from Rachel Portman and Lakshman Joseph de Saram that is too pulsating by half.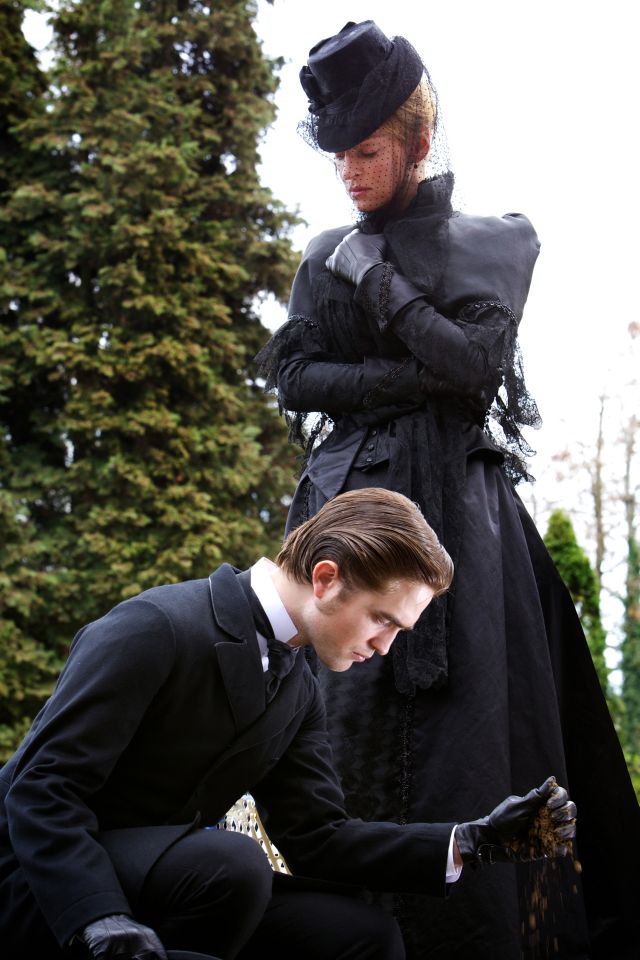 If something were actually going on inside Pattinson's wily social climber, the film might come by the kind of tingle that Martin Scorsese, for instance, brought to The Age of Innocence. As it is, one ticks off the various assignations accompanying Georges's ascent while awaiting some semblance of an erotic frisson - alas, in vain. First in the queue is a breathy Uma Thurman's Madeleine (pictured left with Pattinson), wife of a newspaper editor who is useful in career terms but of limited use in the sack. Along comes Clotilde (Christina Ricci, curls piled high), who is of greater rumpy-pumpy value to our hero without being able herself to stay the course. At which point enter his former editor's wife, Mme Rousset (Kristin Scott Thomas, looking uncharacteristically twitchy), whose guilelessness exists at disconcerting odds with the piercing intelligence of the actress who plays her. None of these three gifted women manages to break through their various bustles and corsets, a reminder that Donnellan and Ormerod for all their theatrical immersion in the classics tend in production to plump for the modern-day route that the material here belligerently eschews.
One wonders, too, at the wisdom of theatre-savvy fledgling filmmakers who go all period on screen, mindful of the comparable dead end that was arrived at by Trevor Nunn on Lady Jane and Broadway's Des McAnuff with Cousin Bette. Perhaps a less literal-minded script (Rachel Bennette is the sceenwriter here) would have helped, alongside a camera less insistent on merely framing each character facially and hoping for the best. On the other hand, that compositional choice does pay off in one respect in spades: whoever oversaw Pattinson's sideburns deserves un gros bisou.
Watch the trailer for Bel Ami