The Awakening |

reviews, news & interviews
The Awakening
The Awakening
Rebecca Hall faces down her demons, and Dominic West, in period chiller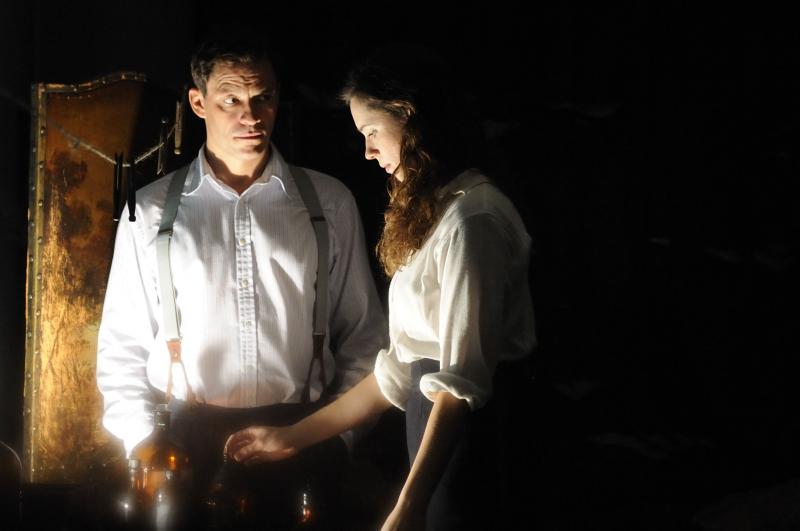 Going bump in the night: Dominic West and Rebecca Hall in 'The Awakening'
Rebecca Hall gets slapped about - and more - during The Awakening, a putative ghost story that lands one of this country's most able and appealing actresses in many a tricky physical but also psychological spot.
Whether audiences will go the distance with her may depend on individual tolerance for a film that plays like an overcooked British knock-off of the Nicole Kidman starrer
The Others
, complete with Dominic West on hand to contribute belated rumpy-pumpy and Imelda Staunton very visibly furrowing her brow.
I suspect you'd be fretting, too, if you found yourself in the position of Hall's limber, long-haired Florence, a ghostbuster in London, c 1921, who is called away to check out the spectral goings-on at a remote boys' boarding school that has been emptied during the holidays - all except for the creepily attentive Tom (Isaac Hempstead-Wright), who looks doe-eyed at our heroine: cue trouble ahead. While a suspiciously brooding groundskeeper, Mr Judd (Joseph Mawle), would on his own be enough to make a visitor take flight, Florence toughs it out through to a teary finale in which she is at last given a drink. And not before time.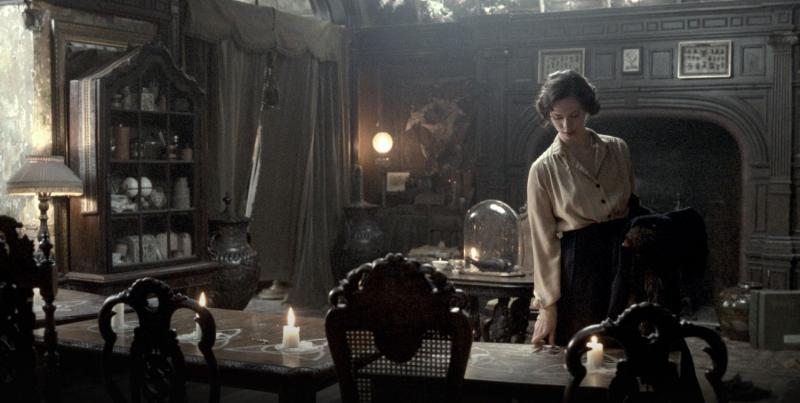 The woman-in-peril genre is a time-honoured one, to be sure, and director and co-writer Nick Murphy deserves credit for delivering up potentially overfamiliar material anew, at least at the start. The opening sequence has something of the quality of a Conor McPherson play, with Florence calling time on a dubious séance in a capital reeling from the grievous losses sustained in the Great War, Florence's fiancé among them. "This is a time for ghosts," we're told, and charlatans, too, though the London scenes do allow theatre regular Anastasia Hille to have a breathy, fervid time of it on screen. (It is Hille, by the way, who is responsible for the first of Hall's various smacks.)
But most of The Awakening is set in the picturesque surrounds of Rookwood, the school to which Florence decamps at the invitation of West's history master, Robert, himself a casualty of war. Her task: to calm the psychic disarray caused by the death of a child who was fatally spooked by the apparently lingering presence of a second student reported to have been murdered there several years before. Staunton, hair in a bun, plays a school matron described as "an odd fish at the best of times", which ups the possibility that multiple strangenesses are afoot. As if Mr Judd's gun-toting glower weren't enough.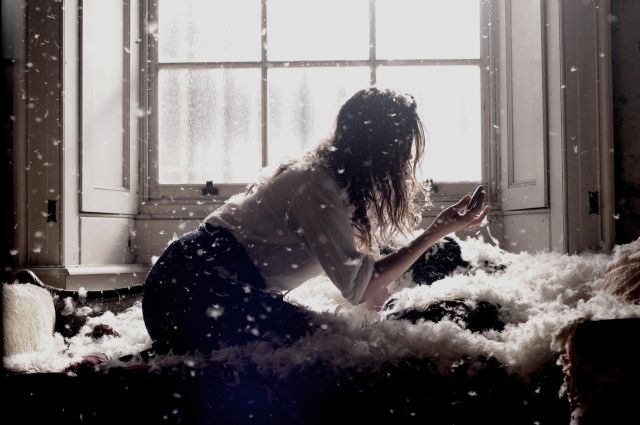 The anticipated cinematic tropes are all in place, from sudden noises, things that go bump in the day, and a busy soundscape, that last perhaps to compensate for the fact that Murphy and Stephen Volk's screenplay contains notably few characters, which in turn places the emphasis squarely on Florence as her mind (Hall pictured above left, in extremis) starts to fray.
It would be impolitic to say much more beyond noting the pile-up of gnomic pronouncements ("We see what we need to" is one of many) towards which the writing devolves, as secrets are revealed alongside the considerable scarring, both literal and figurative, that the emotionally febrile Florence can no longer hold at bay. In psychoanalytic terms, you could say that Florence undergoes abreaction, the material coming down on the side of Jungian thinking that doesn't bother in this instance to reference itself. (Nor should it, I suppose, when the forthcoming A Dangerous Method can take up that particular therapeutic cudgel just as well.)
The commitment of the cast notwithstanding, the storytelling is too high-minded to land anything resembling a cheap thrill; how one wishes that Staunton, for one, was allowed greater Mrs Danvers-like fun with the morose-looking Maud. Eduard Grau's photography lends proceedings a deliberately colourless hue in keeping with the greyness of a land still mourning its dead. As for Hall, the vibrancy of so much of her American screen work (think Woody Allen or Ben Affleck) seems somewhat dulled here, though Lord knows she endures her various tumbles with determination and grace. That all her hard work neither chills the blood nor rattles the soul testifies to a film that wants to send emotive shivers down the spine of an audience when what we could really use, along with Florence, is a stiff drink.
The Awakening is on UK release from today
Watch the trailer to The Awakening
Hall's Florence toughs it out through to a teary finale in which she is at last given a drink - and not before time
rating
Explore topics
Share this article