Arbitrage |

reviews, news & interviews
Arbitrage
Arbitrage
Richard Gere excels as Manhattan high roller, but nobody else can keep up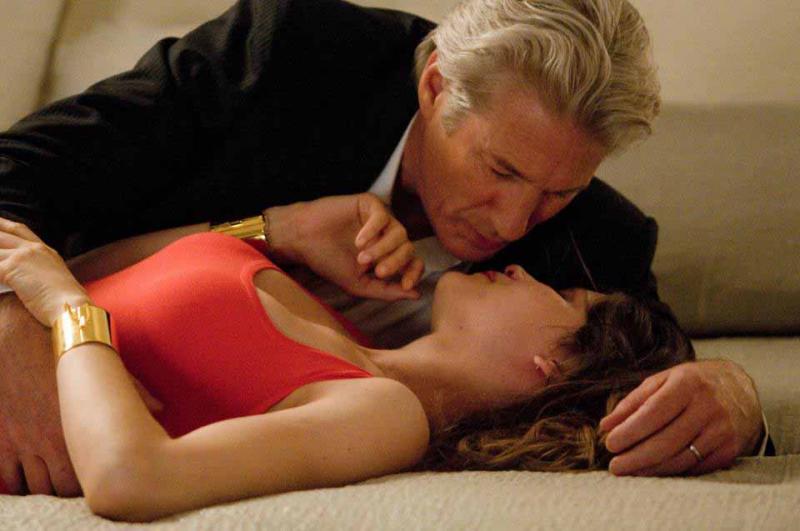 Power corrupts: Richard Gere as business magnate Robert Miller, with mistress Julie (Laetitia Casta)
Suddenly everyone is noticing that Richard Gere, now 63, is a much better actor than he used to be in his aloof and self-regarding youth. In Arbitrage, written and directed by Nicholas Jarecki, Gere plays powerful and privileged Manhattan hedge-fund magnate Robert Miller. Since the financial crisis, characters like this are routinely portrayed as surrogate Pol Pots or relatives of Hannibal Lecter, but Gere manages to convey Miller's lust for money and testosterone-drenched sense of entitlement while also suggesting that there's a part of him that is, or at least was, capable of finer feelings.
Especially persuasive is Miller's gambler's streak, surely a characteristic of high-stakes entrepreneurs. It's this which has driven Miller to make the deals that have built his fortune. It's also the trait which has lured him to take too many big gambles with other people's money, with the result that he has to resort to fraudulent book-keeping (about $400m worth) to conceal his company's yawning debts as he tries to sell it to a major bank. It's criminal, but Miller will risk it to keep his high-rolling show on the road.
Without Gere, Arbitrage would be far less than the sum of its parts. Susan Sarandon is given limited rope as his wife Ellen, mostly playing the dutiful rich man's spouse and organising black-tie charity fundraisers while enduring her husband's infidelities. Miller is fixated on aspiring art dealer Julie Côte (Laetitia Casta), upon whom he lavishes gallery spaces and apartments, but he doesn't seem to mind that all she gives him in return is whiny petulance when he turns up late for an opening.
None too credible either is Miller's relationship with his daughter Brooke (Brit Marling, pictured above with Gere), who resembles a blonde swimsuit model but occupies the role of Chief Investment Officer for dad's empire. The scene where she discovers that pop has been cooking the books, and reacts with virtuous shock and horror, rings especially false. She's known the guy all her life and is at the nerve centre of his billion-dollar business juggernaut, yet she never noticed that papa was a chancer and compulsive rule-breaker?
Jarecki ups the ante by embroiling Miller in a traumatic road accident which pushes him into a battle of wits with the NYPD, who'd love to nail him on a manslaughter charge. Tim Roth (pictured left) plays Detective Bryer with an enjoyable if one-dimensional blue-collar chippiness - he hates fat cats who are too rich to fail, and he's willing to take hare-brained risks to get them behind bars - but this plotline feels as if it was bolted on to allow Jarecki to tell us Meaningful Things about his protagonist.
Not least, it provides an opportunity for Miller to seek help from a person of colour, Jimmy Grant (Nate Parker), who's the son of a beloved ex-employee (see, he's not so bad, he's generous to minority groups). But Miller can still only see the transaction in fiscal terms. "You think money can fix this?" demands Jimmy. "What else is there?" Miller retorts.
On the up side, Arbitrage powers along briskly and evokes its high-finance milieu effectively. Ultimately though, Gere's high-torque performance gives it delusions of a grandeur it doesn't truly possess.
Subscribe to theartsdesk.com
Thank you for continuing to read our work on theartsdesk.com. For unlimited access to every article in its entirety, including our archive of more than 10,000 pieces, we're asking for £3.95 per month or £30 per year. We feel it's a very good deal, and hope you do too.
To take an annual subscription now simply click here.
And if you're looking for that extra gift for a friend or family member, why not treat them to a theartsdesk.com gift subscription?