76 Days review - disturbing record of the initial outbreak of Covid-19 |

reviews, news & interviews
76 Days review - disturbing record of the initial outbreak of Covid-19
76 Days review - disturbing record of the initial outbreak of Covid-19
Raw frontline documentary portrays the toll on Wuhan's health workers and victims
Wednesday, 20 January 2021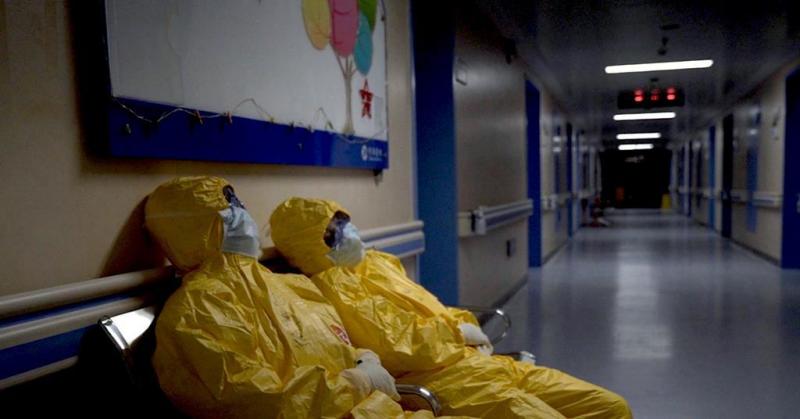 Hospital staff resting in 76 Days
It is probable that no other document gets closer to the direct experience of frontline workers and victims of Covid-19 than the documentary 76 Days. It is also true that the film is not very enjoyable. Nor, sadly, does it feel especially unique.
Worn by news fatigue, most viewers might feel that they are watching an extended news feature, rather than a feature film. Yet it does contain a strange power that is hard to pin down.
That 76 Days was made in the first place is something of an achievement. New York-based director Hao Wu had planned to film in Wuhan at the start of the pandemic but was forced to return home. He was able to find two contributors, Weixi Chen and a filmmaker who chose to remain anonymous, who shot the footage. They were allowed inside four Wuhan hospitals between January and April 2020. What they captured is various, from immersive encounters to detached observation. The experience is tense, if not outright chilling.
Doctors armoured in hazmat suits sort through incoming patients. Emergency resuscitation is brought in to save the dying. Less severely afflicted sufferers are told to wait outside to ease capacity. Other nurses keep the possessions of the dead in airtight bags. Images replace scenes, the pacing is frantic. Some of the content, which includes images of the dead, is harrowing. For this reason, 76 Days may one day prove to be a vital artefact. It is evidence of chaos, the onrush of a world event whose severity, after watching, can no longer be put into question.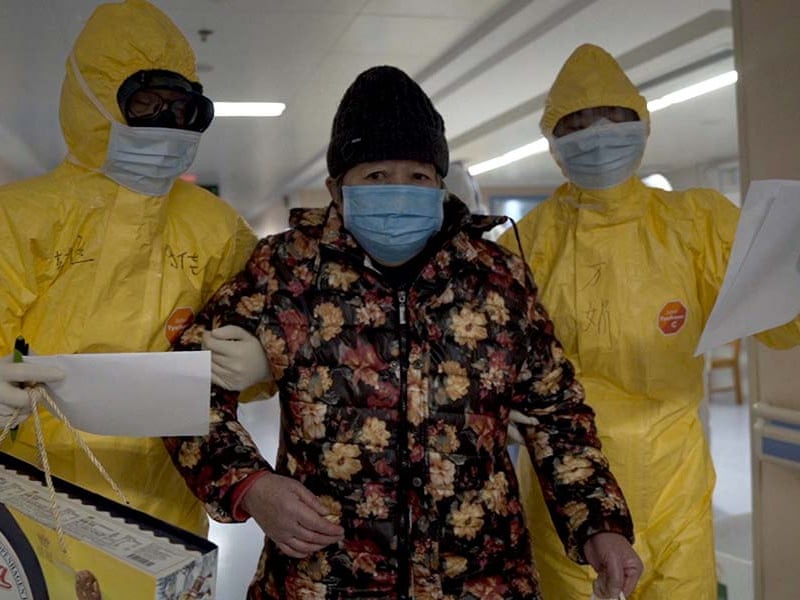 Out of the chaos there emerges a few recurring characters, which brings some relieving shape to the film. There is an elderly grandmother whose lungs are so weak she cannot speak. There is a gentleman who rebels against the confinement he must undergo, and reacts by wandering about the corridors in a daze. One man does not want to leave his hospital because the hometown to which he must return is too backward. We meet relatives of the victims, and inhabitants of the city queuing for food or trying to stay sane under full quarantine.
76 Days avoids political issues. How effective was the initial response in Wuhan? Were hospitals adequately staffed and supplied? Could anything have been done differently? Given that these questions are now being asked everywhere, perhaps the director wanted to simplify by stripping away discourse to leave only the bare material. Raw, visceral: yes. Inquisitive, explanatory? Unfortunately not.
This film does serve another purpose, however. We are reminded of the value of photographers and filmmakers, especially during events of conflict or upheaval, and of the essential service they also provide. If 76 Days feels like a minor work, too narrow in mood or theme, it is perhaps because the footage cannot (and perhaps should not) be made more dramatic or cinematic. It stands alone in its ferocity.
76 Days is evidence of the onrush of a world event whose severity, after watching, can no longer be put into question
rating
Explore topics
Share this article