Christmas Dance on Cinema, TV & Radio |

reviews, news & interviews
Christmas Dance on Cinema, TV & Radio
Christmas Dance on Cinema, TV & Radio
What to watch, listen to and even go out for if you get happy feet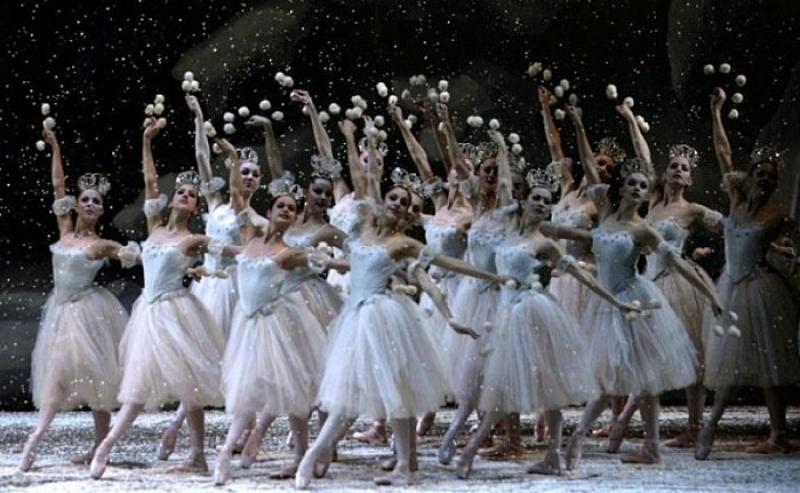 New York City Ballet's Snowflakes in Balanchine's 'Nutcracker', live in cinemas this Christmas
No more is dance the preserve of the few sitting in the theatre - larger companies are leaping hungrily for TV and now cinema screens, having found various ways around the longstanding obstacle of copyright.
The BBC is experimenting with live 3D cinema for Saturday's
Strictly Come Dancing
final, the Royal Ballet is beaming Thursday's performance of
The Sleeping Beauty
live to the world's cinemas. And if anyone has been yearning in vain for a live
Nutcracker
this winter (unlikely, with half a dozen productions up and down Britain), they can buy a movie ticket next week to watch a "live" performance of the New York City Ballet's
Nutcracker
by George Balanchine, considered by Americans (naturally) to be the best there is.
In among the traditional Royal Ballet Christmas TV treats (with Darcey Bussell back on screen), there are quirkier radio offerings in a Radio 2 season hunting into corners of dance, such as Morris and Irish. Arlene Phillips trips back to the days when Hot Gossip and Pan's People ruled TV music shows. Sky Arts packs in documentaries on Rambert Dance and the Juilliard School of Dance in New York. Listings will be updated as more information is confirmed, but this is a starter to plan your holiday entertainment.
Mon 12 Dec, Maya Plisetskaya, Sky Arts 2 - two programmes about the Soviets' great Bolshoi ballerina, including performance and conversation
Mon 12 Dec, It's Got Bells On, BBC Radio 2, 10-11pm: Comedian and traditional dance enthusiast Stewart Lee delves into the world of Morris dancing.
Tues 13 Dec, San Francisco Ballet's The Nutcracker, Sky Arts 2. Their Opus Arte film.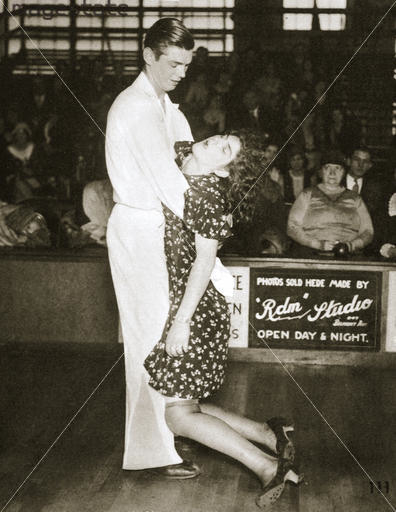 Wed 14 Dec, The History of the Dance Marathon, BBC Radio 2, 10-11pm. Andy Davies tells the story of the dance marathons of the Depression that half killed the competitors and laid the foundations for "reality" entertainment.
Wed 14 Dec, Rambert Dance 2011 / Dance School Juilliard part 1/ Ballet Rocks, Sky Arts 2. Three behind-the-scenes films, one on the creation of Rambert's 2011 ballet Awakenings, based on Oliver Sacks's studies of sleeping sickness, another on the prestigious New York dance centre, as students prepare a performance, and the third with English National Ballet performing to rock music.
Thur 15 Dec, The Sleeping Beauty, The Royal Ballet (live cinema screening, 7.15pm). Participating cinema chains include Apollo, Cineworld, Curzon, Empire, Odeon, Picturehouse, Showcase and Vue - full list here. Lauren Cuthbertson and Sergei Polunin are scheduled to dance for this worldwide live screening of the lavish new retro production based on the history-making 1946 staging with Fonteyn.
Thur 15 Dec, Dance School Juilliard part 2, Sky Arts 2. World-renowned choreographers Ohad Naharin, William Forsythe and Mark Morris instruct the students.
Fri 16 Dec, Dance School Juilliard part 3, Sky Arts 2. The students audition for places with the Munich Ballet Theatre, Cirque du Soleil and the Koresh Dance Company.
Sat 17 Dec, Strictly Come Dancing Final, BBC One and live in selected cinemas. Odeon - Belfast, Birmingham, Cardiff, London Covent Garden, Dunfermline, Manchester Printworks, Torbay, London Piccadilly, Rhyl, Stroud, Altrincham, Leamington, Carmarthen, Burnley, Barrow in Furness. The final. From Blackpool's gorgeous Tower Ballroom. And it's in 3D, if you have a 3D-enabled TV or trot down to a cinema that could be near you.
Sat 17 Dec, English National Ballet, Swan Lake (extracts), Sky Arts 2. Ten minutes of the last act of Swan Lake performed in the Painted Hall, Old Royal Naval College, Greenwich.
Sat 17 Dec, Between the Ears - Tap City, BBC Radio 3, 9.30pm. In New York City, the African-American tap dance revival has created unexpected new fusions with diverse musical and dance traditions.
Mon 19 Dec, Super Troupers: The Story of Dance Troupes, BBC Radio 2, 10-11pm. Dance supremo Arlene Phillips takes a look back at the TV of the Sixties and Seventies, when the likes of Pan's People, Legs & Co and Hot Gossip lit up the nation's television screens and established themselves as household names with their strangely literal dance routines and risqué costumes.
Tues 20 Dec, Too Darn Soulful: Northern Soul, BBC Radio 2, 10-11pm. Pete Waterman tells the story of Northern Soul and dance. Waterman says: "I was the only man who always went to Wigan for his summer holidays - I loved Northern Soul that much."
Wed 21 Dec, Bringing Balanchine Back, Sky Arts 2. Kevin Kline narrates this profile of the New York City Ballet, the company of George Balanchine. The company travels to St Petersburg to perform in Russia for the first time since 1972.
Wed 21 Dec, Tiger Feet, BBC Radio 2, 10-11pm. Ryan Tubridy looks at the explosion of Irish dance that came into being after the birth of Riverdance at the 1994 Eurovision Song Contest.
Thur 22, Tues 27, Fri 30 Dec, Mon 2 Jan, New York City Ballet, George Balanchine's The Nutcracker ("Live" cinema screening), Vue (22 & 27 Dec) - Basingstoke, Birmingham, Bristol, Bury, Camberley, Carlisle, Cheshire Oaks, Dublin, Edinburgh Omni, Exeter, Hull, Leeds Kirkstall, Leeds Light, Leicester, London (Finchley North, Fulham, Harrow, Islington, Stratford, Westfield), Newbury, Plymouth, Portsmouth, Reading, Southport, Staines, Stirling, Thanet, Watford, Worcester; Empire (tbc 22 Dec, 2 Jan) - Basildon, Birmingham, Newcastle, Poole, Sunderland, Swindon, Wigan; Odeon (tbc 1 Jan) - Blackpool, Cardiff, Liverpool One, Norwich, Sheffield, Southampton; Showcase (30 Dec) - Cardiff, Leeds.
The first time a UK audience can see what Americans consider the daddy of all Nutcrackers (and the States run more Nutcrackers every Christmas even than here). The show is "as if" live, being filmed tomorrow (13 December) at the Lincoln Centre, New York, and then edited and distributed around 40 screens in the UK for a live real-time transmission. The magically growing Christmas tree, they say, is 40ft high. Booking and information on all venues
Thur 22 Dec, Matthew Bourne's Swan Lake, Sky Arts 2. New Adventures' witty and beautifully disturbing version of the Prince's dark spiral into derangement, danced by a menacing and animalistic male ballet corps.
Fri 23 Dec, Cirque du Soleil, Sky Arts 1. Two programmes about the world-famous Canadian artistic circus - a backstage 13-part series, Fire Within, launches, and a film of their production Alegria.
Christmas Day, Sun 25 Dec, Alice's Adventures in Wonderland, The Royal Ballet, BBC Two 12.15pm. A full-length ballet created by choreographer Christopher Wheeldon for the Royal Ballet at the Royal Opera House, Covent Garden, based on Lewis Carroll's famous story of Alice, an ordinary girl who one summer afternoon falls down a rabbit hole and finds herself on an extraordinary adventure. With Simon Russell-Beale in the cameo role of the Duchess.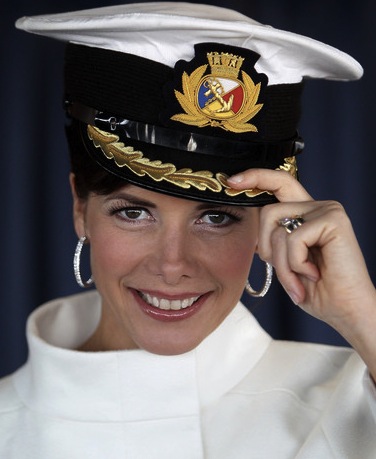 Christmas Day, Sun 25 Dec, Darcey Bussell Dances Hollywood, BBC Two 6.30pm. One of Britain's greatest ballerinas (pictured right) steps into the shoes of her Hollywood heroes to celebrate the enduring legacy of classic dance musicals, taking famous dance routines from her favourite Hollywood musicals, with conductor John Wilson.
Christmas Day, Sun 25 Dec, BalletBoyz: Next Generation, More4 11.05pm. Filmed over two years, this observational documentary by William Trevitt and Michael Nunn, aka the BalletBoyz, follows their campaign to form a new male dance company from first auditions, through bootcamp, training and creating work, to their UK tour.
Fri 30 Dec, Dutch National Ballet, Nutcracker and the Mouse King (Live cinema screening 12.45-3.20pm), Cineworld - Aberdeen, Ashford, Birmingham, Bolton, Braintree, Burton, Cardiff, Cheltenham, Chichester, Crawley, Didsbury, Falkirk, Glasgow, Hull, Huntingdon, Isle of Wight, Llandudno, Sheffield, Solihull, Stevenage,Yeovil; Showcase - Bluewater, Bristol, Derby, Leicester; Odeon - Covent Garden, Manchester Printworks, Wimbledon; Curzon Mayfair; Picturehouse Uckfield, Zeffirellis Ambleside.
Live by satellite, Dutch-style Nutcracker production by Wayne Eagling, now English National Ballet's artistic director (his other, more traditional Nutcracker for ENB is currently on view at the London Coliseum). Fittingly, this is set in an Amsterdam canal house, with skaters on the frozen waterways (funny, there are skaters on the Thames in the ENB production).
Fri 30 Dec, Strictly New Year, BBC Radio 2, 10pm-midnight. Russell Grant heralds the New Year with a Strictly-themed extravaganza, reliving favourite moments from the TV show.
Sat 31 Dec, Ballet Goes to the Music Hall, BBC Radio 3,12.15pm. Music feature.
In among the traditional Royal Ballet Christmas TV treats there are quirkier offerings, too
Share this article