Celebration Day |

reviews, news & interviews
Celebration Day
Celebration Day
As concert films go, the record of Led Zeppelin's 2007 reunion is very loud and yet surprisingly subtle
Saturday, 13 October 2012
Led Zep: blasting the cobwebs
At the end of 2007 Led Zep's reunion concert took "hottest ticket in town" to melting point. Everyone now knows 20 million fans chased 18,000 seats at the O2. What we hear less about is, given previous disastrous reunion efforts, how hard the pressure was on. And yet they pulled it off. Five years later people have still been asking for a tour. Earlier this week, however, the band categorically stated they've called it a day.
Instead they're releasing a film of their last concert. Last night, at Hammersmith Apollo,
Celebration Day
got its British premiere.
After 20 minutes' delay, the band and the director, Dick Carruthers, appeared on the stage with a brief introduction. Page and Plant spoke modestly and charmingly about how they hoped we would enjoy this record of a special night. Carruthers explained a little more about how the film had come about. Apparently there happened to be a couple of cameras there on the night but he never really expected the footage to see the light of day. Yeah right. Especially given that it was he who directed 2003's acclaimed compilation of their early concerts.
Zeppelin's strategy for the night was to scare nerves away with sheer volumeIt's not this but an earlier concert film, The Song Remains the Same, that became so well known that no fan can fail to have it as a reference. The lavish fantasy sequences were at little out of vogue by the time it was released, but now the film is generally seen as epitomising everything that was so great about Seventies rock. Those images were surely going to be in the back of everyone's minds.
Twenty minutes into Celebration Day, Plant, looking like a greying Aslan, thanks the crowd "for thousands of emotions". There hardly seems any need to mention them. They're written all over the band's faces.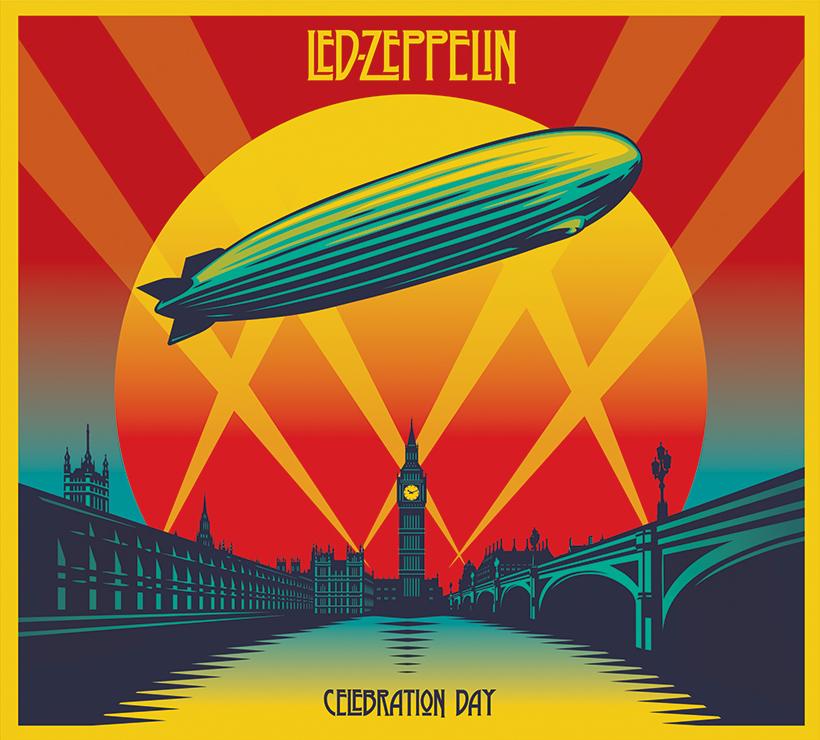 Celebration Day's beautiful and intimate high-tech camera work captures every bead of sweat, anxious look, and relieved smile between the band, including Bonham's son Jason on drums. He plays, if anything, louder than his dad, which is perfect given that Zeppelin's strategy for the night was to scare nerves away with sheer volume. But it is here that the film's "pure concert" approach possibly runs into difficulties. For while the performances captured in this film have rightly become legendary - Page, looking like a space wizard, plays especially well - the sound quality hasn't.
Maybe it was the fault of the whoever turned all the Hammersmith Apollo's knobs up to 11. From where I was sitting the mix and volume were so aggressive, verging on distorted, that two solid hours, unbroken by interviews or even much in the way of stagecraft, turned into a long night. Half an hour in, the woman in front of me actually put in ear plugs. Consequently, even though the best performances like "Kashmir" come mainly in the second half, it was the first 10 minutes with those magical looks of fear melting to smiles that are most memorable. For the full effect of these, I would still recommend watching this in the cinema over the convenience of DVD. But if the sound really is as harsh as it seemed last night, I might just skip the CD.
Celebration Day is released in cinemas on 17 October and on CD and DVD on 19 November
Celebration Day's beautiful and intimate high-tech camera work captures every bead of sweat, anxious look, and relieved smile
rating
Explore topics
Share this article