Set List, Soho Theatre |

reviews, news & interviews
Set List, Soho Theatre
Set List, Soho Theatre
Improv for stand-ups sorts the men from the boys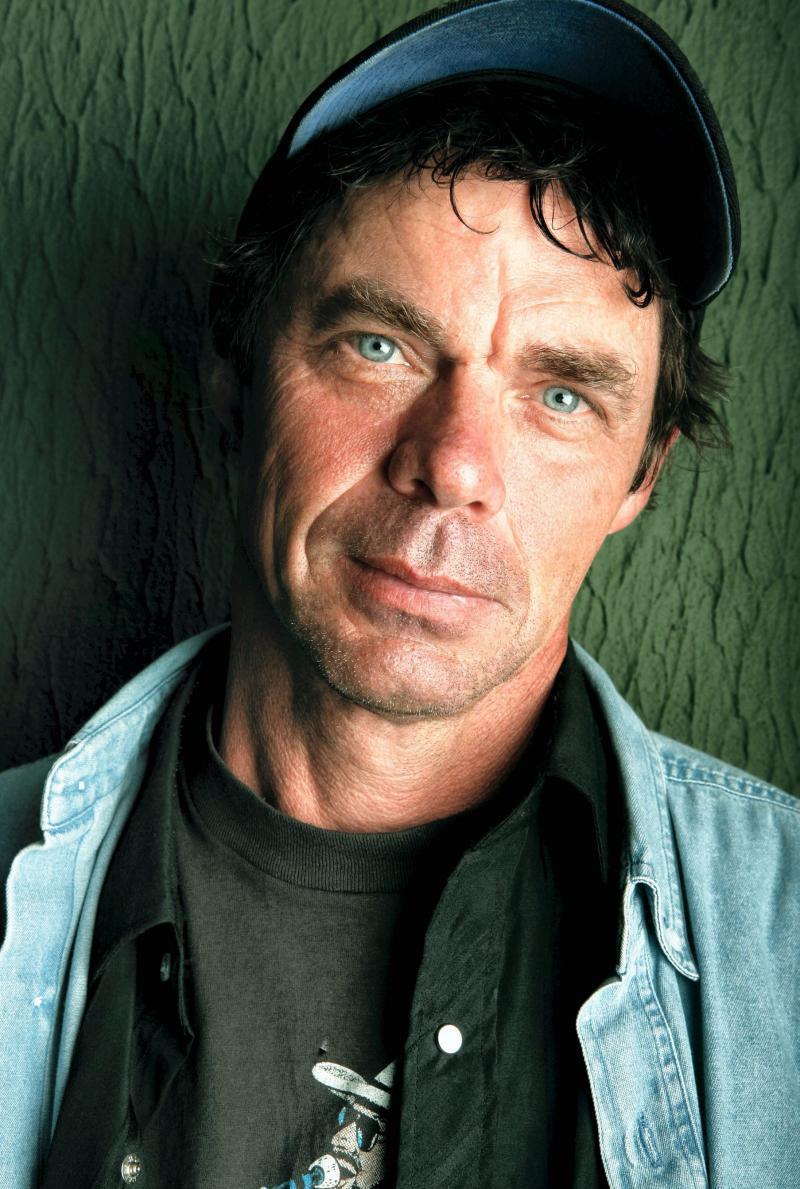 Rich Hall riffed with barely a pause in 'Set List'
Every year at the Edinburgh Fringe there's a sleeper hit, or a show that promises little on paper but delivers big time in the flesh, and this year's unexpected success was Set List, a kind of improv for stand-ups, which has also been called "comedy without a net" or "like flying without wings".
Only the bravest comics attempted it, and now the show's producers are putting it on in London for a few performances so more people can see whether those descriptions are accurate, or simply prove that comics like a bit of hyperbole.
It is, like many a good thing in the entertainment industry, an American import, the brainchild of US comics Troy Conrad and Paul Provenza and producer Barbara Romen. It started life in a Los Angeles comedy club, but British comic Matt Kirshen (of NBC's Last Comic Standing and Radio 4's Bigipedia) helped it jump across the pond. This is how it works: comics are given a list of six phrases as they go on stage, five written by the show's MC, and one a combination of his and one taken at random from phrases written on scraps of paper by the audience before the show begins – so the "Latest Wiki-Leak" is, the audience suggests, "Conversation Trousers".

The comics can do all manner of things with the six headings; they can create separate gags with the subjects as the punchlines, or they can use the phrases in different stories, or they can pun on them, or they can tell a story linking them all. Or indeed they can do pretty much anything they like, as long as they do it in 10 minutes or so and make it funny.
He was dying on his arse and that can do terrible things to your comic judgment
It provides, as you will have already guessed, either comedy gold or a deeply uncomfortable experience for the comic, although not for the audience. "It's not a competition," Provenza said, as he was MC-ing at the show I saw. Nonsense! Judging by the hollow laughter and occasional smirks on the faces of comics in the audience (Set List attracts a lot of comics as spectators, which adds to its gladiatorial glow) it's exactly that, and none the worse for it.
The fun for anybody interested in the art of comedy is in seeing how comics' brains work. Some riff through their mental Rolodexes to find a piece of material that fits while others will try to make up material on the spot. Some take the surreal approach, others depend on experience to lead them to a gag. The line-up I saw – Robin Ince, Adam Bloom, Matt Kirshen, Rich Hall, Stephen K Amos and Ben Norris – promised much. They are all funny, write clever material and are engaging live performers. Two things jumped out to me. One was how little they engaged with the audience, even when some subjects - "Goldilocks Syndrome" or "Banned Olympic Event" - would surely have lent themselves to it, and the other is how much depends on the generosity of the audience. While Stephen K Amos floundered to their affectionate amusement, Adam Bloom lost the room with a rape joke. But then, he was dying on his arse and that can do terrible things to your comic judgment.

There was the occasional good line; Robin Ince took a bite of the hand that feeds him with "...that got me on the Radio 4 programme I Remember Things", and Bloom had a sly swipe at fellow comics with, "Racism is a tricky subject - unless you're a comic and talk about it all the time to show you're edgy" - while Norris's surreal approach started strongly, even if he did run out of steam. It was Rich Hall's night, though, as he riffed with barely a pause on subjects such as "Swedish Aggression", "Necrophiliaphobia" and "Corn versus Porn".

The evening was more miss than hit, but to be fair I'm told that the following night Dara Ó Bríain and Andy Smart of the Comedy Store Players stormed it, as you might expect from a comic with, respectively, the gift of the gab and another familiar with the tools of improv.

If you are interested in seeing how comics' brains work this is a fascinating exercise, but be prepared to be disappointed as even the best in the business can struggle in this arena.
Set List is at the Soho Theatre, London W1, 8-10 December
They can do pretty much anything they like, as long as they do it in 10 minutes and make it funny
rating
Explore topics
Share this article