Notes on a no-show - Nico Muhly |

reviews, news & interviews
Notes on a no-show - Nico Muhly
Notes on a no-show - Nico Muhly
New dance inspired by his music was the first casualty of the darkened Sadler's Wells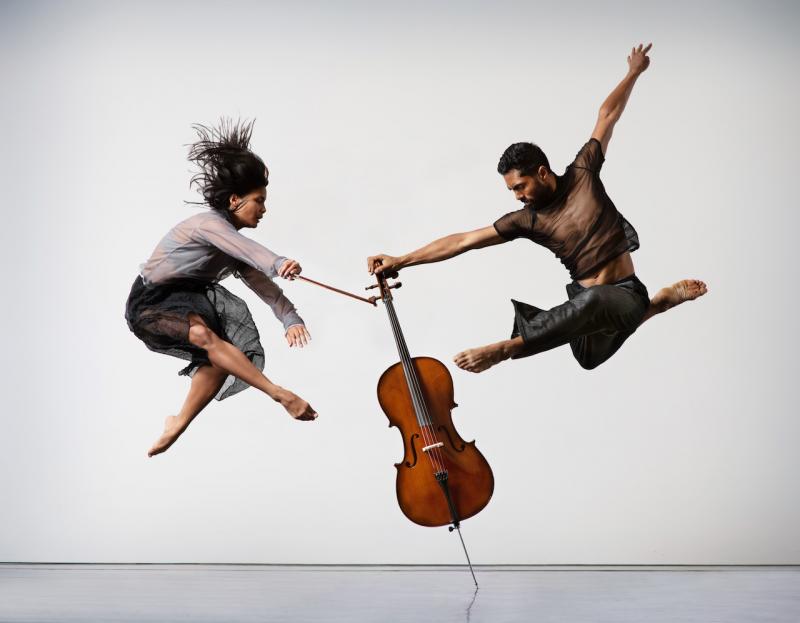 Dancing the light fantastic: 'Nico Muhly - Drawn Lines' was to have been part of an occasional series at Sadler's Wells focussing on composers for dance
The following is adapted from a programme note for a show which was to have premiered last Thursday – the very day Sadler's Wells went dark. Nico Muhly – Drawn Lines was part of an occasional series featuring composers who are making an impact on dance.
The following is adapted from a programme note for a show which was to have premiered last Thursday – the very day Sadler's Wells went dark. Nico Muhly – Drawn Lines was part of an occasional series featuring composers who are making an impact on dance. All the music cited is accessible on the usual platforms.
Nico Muhly hates labels. Looking very much younger than his 38 years, he has had to suffer being "classical music's poster boy" for nigh on two decades, not to mention hearing his music described as "indie-classical". As he has pointed out through gritted teeth to many an unwary interviewer, what kind of indie composer has two albums of sacred vocal music recorded by Decca? A quick scan of his biggest commissions – two operas for national opera houses and countless works for major orchestras – easily confirms his place in the classical world. But what to make of his long-term collaboration with the singer-songwriter Sufjan Stevens, his growing tally of film scores, and his sideline as helper to the stars? His frequent appearance in the "thanks to" blurb on albums by Björk, Antony Hegarty, Rufus Wainwright and other distinctive outliers reveals activity and influence in a very different musical sphere.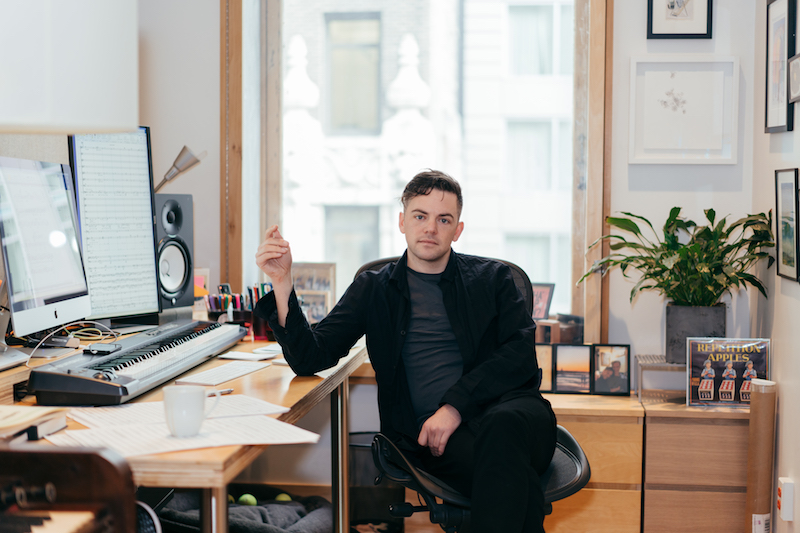 Yet Muhly also takes issue with being called a chameleon, insisting that he approaches every piece of work with the same musical skill set. "I think if you go through a selection of my work you'll find a harmonic and rhythmic continuity – almost to a fault." He was a boy treble from the age of nine until his voice broke and believes that musical information remains at the heart of his practice – the radiant harmonies of renaissance masters such as Byrd and Tallis and the slow build of the minimalism of Steve Reich and John Adams – "the stuff I had a serious teenage emotional connection to".
He will concede a distinction between his work as a stand-alone composer and his work as a collaborator (as with New York choreographer Justin Peck, on the recent ballet Rotunda, pictured below). "But it's not Dr Jekyll and Mr Hyde. As a composer the transactional nature of the job is that someone says we want a piece that is X minutes long and I hand them back a bunch of paper. Between those events I spend my time alone in my room. As a collaborator, such as when I'm commissioned by a choreographer, that time would be spent in more or less constant dialogue."
The three pieces in the Sadler's Wells programme were conceived by the three choreographers using scores from the composer's back-catalogue. The Only Tune (which features on Muhly's second full-length album, Mothertongue, from 2008) is based on a traditional folk song about a violent sororicide, delivered with unnerving directness by the Vermont-born folk singer Sam Amidon to the backing of a nine-part band and recordings of Icelandic wind, the sound of butcher's knives being whetted, and "raw whale flesh slopping about in a pail". "The Ballad of Two Sisters" is one of those folk standards that crops up in many countries' folk traditions; it starts with one sister murdering the other by pushing her into a river. Muhly remembers his parents singing it when he was growing up in Vermont and was struck then by "the disjunct between the simple beauty of the song and the intense violence of the words. I still shiver at the memory of the miller fishing the corpse out with his 'long, long hook' and the gradual dismembering of it as he turns the body parts into a violin. The girl's knuckles become the pegs, her hair the bow, and so on."
The composer treats the ballad in three sections (see the live performance below). The first is very abstracted, a sound collage. The second is in the "sacred harp" tradition of America's Deep South. And the third part is in singer-songwriter style with added classical instruments and electronics. Muhly says: "It's one of those folk songs that makes you realise the violent, death-ridden world our ancestors lived in. The terrible circular twist is that once the girl's remains have been made into a fiddle, the only tune the fiddle can play is this one."
"Mothertongue", the piece of music used by choreographer Iván Pérez, comes from the same period in the composer's life and reveals a similar obsession with language, "except that where 'The Only Tune' is fully narrative, 'Mothertongue' is fully abstract," Muhly comments. "One is an explosion of a story whereas the other is zooming in on the basic elements of language – postcodes, the alphabet, phone numbers…"
The score demands that a singer enunciate, over shimmering strings, the addresses and landline numbers of all the places Muhly has ever lived (listen below). It's most obviously a playful experiment with words as sound, as syllables, but it's also an exploration of memory. What does it mean to be able to call up all that detailed personal information, so essential to us at one time but now redundant?
Pérez fell upon Muhly's music when he was asked by Natalia Osipova to create a duet for her to perform with contemporary dance luminary Jonathan Goddard. The result, Flutter, first appeared in Osipova's solo show Pure Dance at Sadler's Wells in the autumn of 2018, then again this season. The ballet star – currently a principal with both the Royal Ballet and American Ballet Theatre – was looking to experiment with different ways of moving, and Flutter certainly ticks that box as the pair sprint, swagger, skip and sway, seemingly driven to dance for their lives by the accelerated vocal score.
The idling engine was producing this unwavering and very persistent C sharpThe music chosen by choreographer Julie Cunningham for her piece, Slant, is much more spare, just as her dance is spare. She picked out a set of short pieces from Muhly's 2012 album Drones. They take as their starting point the notion that every enclosed space in which we find ourselves, whether on a plane, in a supermarket, our own kitchen, has a constant background note, an ambient tone. The idea came to Muhly while being held on a runway before takeoff.
"The idling engine was producing this unwavering and very persistent C sharp, and as I waited for the plane to take off I started making up these little musical phrases over it in my head. I then wondered what would happen if you had a team of musicians – it could be a choir, it could be two clarinets – play that single tone, and then you built a composition over it." (The clip below is from the 2012 album Drones)
Muhly cites a violinist friend who regularly uses one of his drone pieces as an encore. As he explains, "He has the entire orchestra play a continuous single note incredibly softly, and then he performs this kind of obbligato over the top. It's equally possible to set a cellphone to play a continuous tone, so these pieces are portable if you need them to be."
As a composer who has frequently collaborated in the creation of ballets (he has had a particularly fruitful thing going for the past 10 years with the choreographer Benjamin Millepied), Muhly couldn't be more pleased to find his back catalogue sparking inspiration for dance. He has always been drawn to dance and dancers, but describes his relationship with his own body as "like meeting a long-distance relative. I recognise I'm related to this thing I carry around with me, but I don't necessarily know how to speak to it." Watching a choreographer at work is, for him, "like watching someone you know who speaks another language with complete fluency. I have to trust that person to make the translation from the one I speak." So far, that trust has been amply rewarded.
Muhly takes issue with being called a chameleon, insisting that he approaches every piece of work with the same musical skill set
Explore topics
Share this article