Michael Collins, Michael McHale, London Winds, Wigmore Hall review - flying the flag for wind chamber music |

reviews, news & interviews
Michael Collins, Michael McHale, London Winds, Wigmore Hall review - flying the flag for wind chamber music
Michael Collins, Michael McHale, London Winds, Wigmore Hall review - flying the flag for wind chamber music
Long-standing ensemble makes a persuasive case for music familiar and unfamiliar
Tuesday, 18 February 2020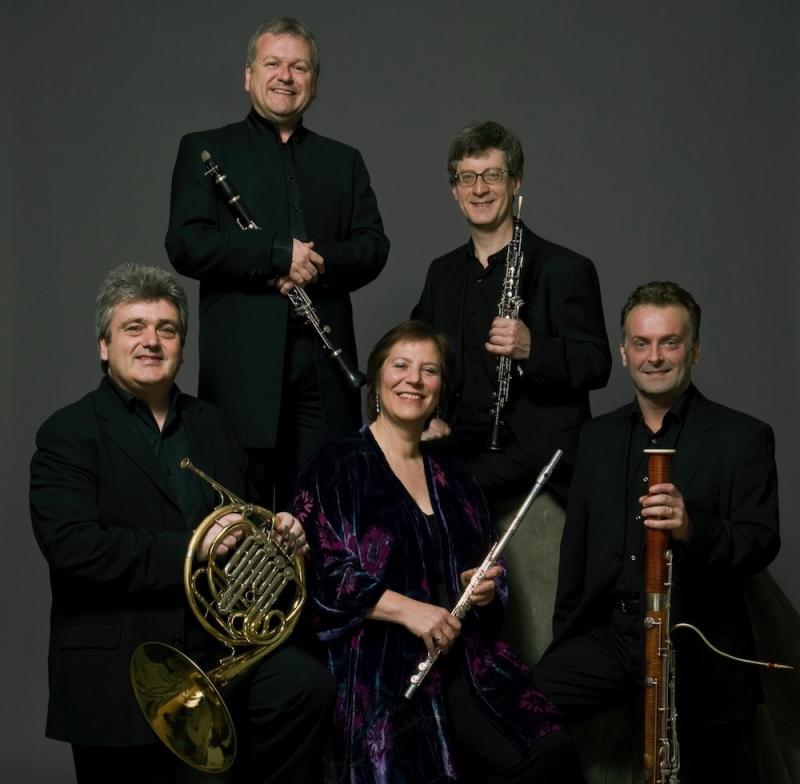 Michael Collins with his ensemble London Winds
In a week when my colleague Jessica Duchen was delighted by the Kaleidoscope Chamber Collective, last night's concert, also at Wigmore Hall, by Michael Collins and London Winds showed that chamber music with winds need not be the poor relation of that with strings.
Rather the concerts make a persuasive case that wind instruments can be as engaging, virtuosic and poetic, and the repertoire – if less voluminous – as varied and versatile.
London Winds have been together with an unchanged core line-up for 32 years and, not surprisingly, have developed an almost supernatural musical understanding. They are fabulous players individually, but together there is a chemistry that only time can cement. This sparkling programme put music for winds alone alongside pieces also including piano.
They were perhaps best in the former. Ligeti's Bagatelles are based on an earlier piano piece but you'd never guess: the bustling textures and idiomatic moments make it entirely convincing as ensemble music. In this guise it sounds more neoclassical than modernist (unlike the quite severe piano original), in which the dissonance is based around the interval of a second, and moments of consonance are startling. Horn player Richard Watkins was brilliant here – and indeed throughout the programme, finding an extraordinary range of timbres and characters.
Janáček's Mladi – meaning "youth" – was written in his old age but delightfully captures a carefree spirit and a young man's energy. It adds a bass clarinet (Peter Sparks) to the basic wind quintet, which gives it a lower centre of gravity, and the motoric rhythms are often proto-minimalist. The high-spirited dash to the finish line was genuinely thrilling.
The wind players were joined by Northern Irish pianist Michael McHale (pictured above) for the Mozart Quintet (recently enjoyed by David Nice in an Aurora Orchestra "lock-in"). It is a wonderfully democratic piece, sharing its starry moments around. Bassoonist Robin O'Neill grabbed his happily and Gareth Hulse's oboe sang with a vocal intonation. There were times when winds and piano seemed to be pulling in different directions, McHale holding things back, leaving the whole thing sounding a bit safe.
He was much more secure in Ludwig Thuille's 1888 Sextet, which was a real discovery for me. It is charming, harmonically quirky, with a Gavotte that had hands down the best tune of the night. The Larghetto had some lovely interplay between horn and Michael Collins's clarinet and McHale seemed more at home in this Romantic soundworld, his beefy left-hand octaves ringing out with an appropriate weight. Thuille, a close friend of the young Richard Strauss, is largely forgotten today, but I made a mental note to listen to some more.
It is charming, harmonically quirky, with a Gavotte that had hands down the best tune of the night
rating
Explore topics
Share this article