Listed: Essential BBC Proms |

reviews, news & interviews
Listed: Essential BBC Proms
Listed: Essential BBC Proms
Our classical writers choose 12 of the best
Flanked by young musicians, four of this year's Proms performers not featured below: Evelyn Glennie, Danielle de Niese, Katie Derham and Nicholas Collon
Hottest tickets for seats at the Proms have probably all gone already. Yet the beauty of it is that so long as you start queueing early enough you can always get to hear the greatest, or rather the most popular, artists, for £5 in the Arena which is of course easily the best place to be acoustically in the notoriously unpredictable Royal Albert Hall.
And don't say you're too old to stand: a 91-year-old student of mine – her name, Grace Payne, needs celebrating – has been doing it, with a few breaks overseas, since 1947, and she'll be there again this summer.
First reactions to the programming can be unreliable: the best performances can often be heard in what looks like the most routine repertoire. Apart from due homages to Nielsen and Sibelius on their 150th birthdays, what stands out for all of us, I think, is the capitalizing on what a single instrument can do in this vast space, for reasons Jessica Duchen explains below, and most of us can never have too much Bach. Some of my fondest memories from recent years are from a single performer holding a stage, two of them in late-nighters: Maria João Pires spellbinding, despite an unusually noisy audience, in Chopin, the consummate June Tabor in two unaccompanied folk ballads (albeit miked).
On the minus side, the point was well made at the launch by a BBC World Service contributor that the programmes looked too exclusively to the West. With the demise of the fabulous World Routes programmes and their attendant Proms, we've lost – hopefully only just for now – the chance to hear what other cultures in the Middle and Far East and the Indian subcontinent also call "classical". So bring back the all-night ragas, the gamelan orchestras, the eastern lute. That will be a task for David Pickard, currently General Director at Glyndebourne and announced today as the next Director of the Proms, due to take over from the steady hand of Edward Blakeman later this year. Excellent news, or so we think here at theartsdesk.
Meanwhile, that eastern lacuna excepted, there's surely something for all tastes, bookended by exciting First and Last Nights (a First Night pictured above by Chris Christodoulou) and while the usual grumbles surface (not from me) at Sherlock Holmes Proms, light music and Radio 1 club hits, none of these threatens the core repertoire of the Proms. Whatever it takes to get people to come, bring it on. Even so, you may find the taste of theartsdesk reviewers somewhat more rareified. David Nice
Prom 12, 26 July
In a Proms season with plenty on offer for the piano concerto enthusiast, Leif Ove Andsnes' Beethoven cycle with the Mahler Chamber Orchestra jumps to the top of the list. Very often soloist and orchestra are thrown together for a quick rehearsal the day before a concert. Here you will have the opportunity to witness one of the very finest pianists around in a collaboration which began in 2012 and has resulted in over 150 dates around the world and a box-set for Sony – and plenty of five-star reviews along the way. The pick of the bunch is the final concert, which gives the bookends of Beethoven's piano concerto efforts, featuring No 2 – actually the first in order of composition – and the final one, No 5, the "Emperor" Concerto. The are preceded by the orchestra flashing its chamber credentials in a performance of Stravinsky's sparkling neoclassical Octet. Kimon Daltas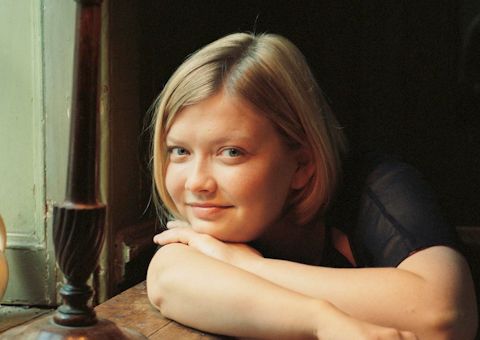 Prom 19, 31 July (and Prom 21, 1 August)
It wasn't going to be easy to choose between the three major soloists alone in Bach this year, and when it comes to it I'll be able to hear them all. But here my focus has been made easier by the top Proms of Jessica Duchen and Alexandra Coghlan below: that leaves me very happily with the utterly compelling Alina Ibragimova covering all six of Bach's solo masterpieces for the violin in concerts on consecutive days. The late night timing should be perfect for a focused meditation; let's hope there's enough room in the Arena to lie down and tune in. David Nice
Prom 25, 4 August
Among this year's heavy load of single-composer Proms, mostly off-the-peg stuff, I'm tempted only by the maddest of the lot, the five Prokofiev piano concertos on 28 July. I'm also intrigued by Gerard McBurney's "completion" of the prologue to Shostakovich's otherwise non-existent opera Orango (24 August). But the one concert I would pay serious money to hear is Monteverdi's Orfeo conducted by John Eliot Gardiner. Orfeo may not be the world's first opera (pace the prospectus blurb – but pity the poor scribes who have to come up with those cloth-eared one-worders), but it is a masterpiece, and will be superbly done by our "period-performance specialist". Stephen Walsh
Prom 43, 17 August
To experience Sibelius's orchestral power at full throttle you need three things: well-rehearsed players (this is not music you just pick up and play); a conductor in full command; and an acoustic in which to show it off. The full 150th anniversary cycle ticks all boxes, and more. Where better to hear his blazing brass, evocative woodwind and shimmering strings (no-one writes for strings like him)? I'll be at all six concerts but my top tips are Prom 43 with matchless Osmo Vänskä and symphonies 5, 6 and the titanic 7, and Prom 47 with the underrated Sakari Oramo piercing the darkness of the 18-minute Tapiola: the scariest piece of music I know. David Benedict
Prom 46, 20 August
I'm tempted by the chance to hear the underrated, hard-working Royal Philharmonic Orchestra under Charles Dutoit performing Mozart's Piano Concerto No. 22 with Elisabeth Leonskaja on 19 August. They also give us a rare live performance of Shostakovich's spectral final symphony, the Fifteenth. On the following day - and this has the edge for me - Fabio Luisi conducts the Danish National Symphony Orchestra in a programme of Brahms and Nielsen. I've always enjoyed Luisi's conducting on record, and hope that he'll do justice to Nielsen's all-encompassing Symphony No 2, subtitled "The Four Temperaments". This is a deeply lovable symphony with an emphatically upbeat close, and if you're new to Nielsen, it would make an ideal entry point. I'll be tuning in. Graham Rickson
Prom 50, 22 August
I don't know why my favourite Proms are always one extreme or the other: either the gargantuan or the most intimate. But with the passing years it is the latter that increasingly leave the strongest impression: often just one person alone on that stage. But it has to be the right person: a musician who can seem to draw the audience in towards the platform, rather than crashing out an attempt to project the sound to the back row. If András Schiff's performance of the Bach Goldberg Variations doesn't prove the very finest of the former approach – the ideal and the unforgettable – then I will, proverbially, eat my hat. Jessica Duchen
Prom 55, 26 August
Extraordinary to think there are still great orchestras yet to make their debut at the self-proclaimed greatest music festival, but the SWR Symphony Orchestra of Baden-Baden and Freiburg is one, at least for now. Is it, you ask? When did they last play London, New York or Amsterdam? Quite. They do what they do, which is playing music of our time, to extraordinary levels of accomplishment, in the – for now – amply funded rehearsal studios and halls of German radio, marshalled over the last 70 years by a sequence of conductors who have shared and harnessed that passion for new music, the latest being François-Xavier Roth. That they should bring modernist classics by Boulez and Ligeti is as natural for them, and as exciting for us, as the English Baroque Soloists doing Monteverdi. Peter Quantrill
Proms Saturday Matinee 4, 29 August
Pierre Boulez turned 90 this year, and festivals around the world have been paying homage. Five Proms in the 2015 season will feature music by Boulez, but the highlight promises to be a concert by the SWR Symphony Orchestra Baden-Baden and Freiburg with conductor François-Xavier Roth on 26 August featuring "... explosante-fixe ...". The orchestra has a strong track record with contemporary music and a long association with Boulez (a Baden-Baden resident). Since the choice has already been made by Peter Quantrill, mine is the equally worthwhile London Sinfonietta afternoon Prom, featuring an earlier incarnation of the piece, along with two other Boulez works and pieces by Helen Grime and Christian Mason. Gavin Dixon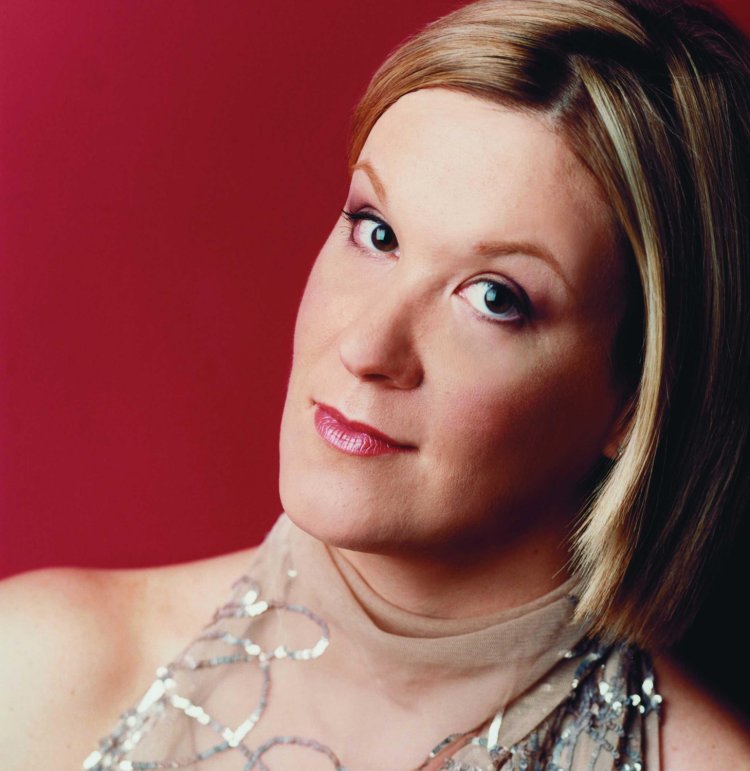 Prom 65, 3 September
Late Night Proms are usually meditative affairs, the preserve of minimalism, early music and gentle experimentalism, designed to prepare you for slumber. But this is one Prom that might just keep you up all night. Stellar British mezzo Alice Coote joins Harry Bicket and the English Concert for a gender-bending evening of baroque excitement that explores both Handel's male and female roles (with a little help from director Susannah Waters). The programme includes arias from Theodora, Hercules, Giulio Cesare and Semele, and promises tragedy and high drama in equal measure. Alexandra Coghlan
Prom 67, 5 September
Leonard Bernstein wrote precisely one film score. I guarantee you'll wish he'd written more when you hear the knockout players of the John Wilson Orchestra attacking the thrills and spills of Bernstein's own orchestral suite from his dynamic score for On the Waterfront. I can think of no better orchestra than this, with Wilson's unparalleled string section, to unleash the full ardour of the central love theme. The centrepiece of a concert devoted to Bernstein's stage and screen works, it's surrounded by treats including rarities from his little-heard Broadway flop 1600 Pennsylvania Avenue, the helter-skelter rush of the Candide Overture and Julian Ovenden and Louise Dearman singing delights from West Side Story. DB
Prom 68, 5 September
All six Bach Cello Suites performed in a single concert? Sign me up. American cellist Yo-Yo Ma has made this repertoire his own over decades of performances and recordings, and now brings the intellectual and artistic marathon that is the complete set to the Proms. Hearing the suites back-to-back will allow the cycle's large-scale logic to emerge, moving from literal dances to a musical abstraction – the idea of dance. This repertoire is a perfect fit for the Late Night slot, where the smaller audience numbers and after-hours atmosphere can create an ambience of unique intensity and magic. AC
Prom 72, 9 September
Of many vintage Proms programmes, one I remember with exceptional vividness was a concert from that same Danish National Symphony Orchestra which is returning for Prom 46 and Norwegian violinist Henning Kraggerud. Ligeti slammed into the Tchaikovsky Violin Concerto and the Royal Albert Hall resounded to Ruud Langaard's Music of the Spheres. The equivalent treat this time starts with the anniversary Dane Carl Nielsen in one of several unmissable choral works of his, the perky childhood memories of Springtime on Funen, followed by Kraggerud in the Violin Concerto. Andrew Litton and the BBC Symphony Orchestra – the players of which know their Nielsen rather well after the stupendous six-concert survey of the symphonies – move to a magnificent melée which would certainly have impressed Nielsen, Ives's massive Fourth Symphony preceded by some of the American hymns featured within. Like that 2010 extravaganza, this too promises to serve the wackier spirit of the Proms. DN
A perfect fit for the Late Night slot, where the smaller audience numbers and after-hours atmosphere can create an ambience of unique intensity and magic
Share this article