It's All About Piano!, Institut Français |

reviews, news & interviews
It's All About Piano!, Institut Français
It's All About Piano!, Institut Français
You won't ever hear a more imaginative recital than David Kadouch's in this weekend festival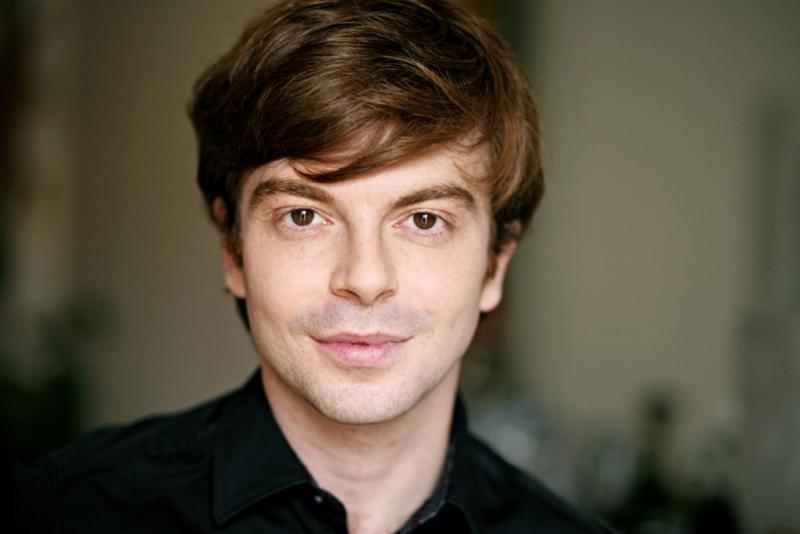 Kadouch: phenomenal in Bach, Schumann, Janáček and Bartók
With tickets only a couple of pounds more than screenings in the Ciné Lumière, back-to-back – sometimes overlapping - concerts by world-class pianists of all ages, and a lively roster of weekend events around the recitals, what more could you ask from the French Institute's two-and-a-half day festival? Well, perhaps a better and bigger Steinway. The one that can now transform the cinema into a concert hall, and instigated the first It's All About Piano! weekend last year needed bags of restoration, and given the obstinately dull middle register you have to ask, was it worth it? But then again, no piano, no festival; and the most imaginative of pianists can always work their way around the problem.
As did the first two recitalists. It was right to kick off with the wacky programming of Russian veteran Alexeï Lubimov. His was a perfectly symmetrical sequence, bookended by Mozart sonatas as you never quite heard them before, working in between through 20th-century developments both forwards and backwards to a new simplicity. Lubimov's touch in the Mozart was dry, effortlessly agile and – well, creative. Surely the second theme in K311's first movement turned out differently in the second of the many repeats which spun these sonatas out at not unwelcome length? No doubt about it, though, the minuscule afterthought at the end of the exposition was Mozart's, source of the development which follows – a flash of the originality with which the serious C minor Sonata, K457 is full to bursting.
Lubimov's biggest coup was to plunge into Schoenberg's Op 25 Suite as if the opening were merely another Mozart sonata cubed (as in cubism). He kept the dance rhythms taut and supportive to the emerging serialism; the Musette sounded like an early Prokofiev Rigaudon. It might just be me, but my tolerance for the idiom only works for short bursts, so once past the half-way mark I lost the form of it. So much for the neo-gothic; this was purer neo-classicism than the evasions of Stravinsky's near-contemporary Sonata. A pity Lubimov (pictured below) didn't let the melodic invention of the central movement soar, however austerely; but again the toccata-fire was even and impressive.
Strangest and most striking were the centrepieces. As Lubimov took us on a journey from Arvo Pärt's early serialism to the tintinnabulating purity of Für Alina, we caught the full glare of the pianist's attack surrounding a moving meditation in the Op 2 Partita. That piano would probably need a tuner's attention after this. On the other side of the interval, early minimalism was kept even and noble in the unison and then chorale-harmonic sphinxes of Satie's Ogives. Two encores suggested pure orchestral pianism as befits a pupil of Heinrich Neuhaus, though the keyboard clearly wasn't opulent enough for Lubimov's Debussy. (****)
If some question marks hung over aspects of this fascinating pianist's interpretative range, there was none about 28-year-old Frenchman David Kadouch's phenomenal recital the next morning. I went on the strength of his beguiling dialogues with Guillaume Vincent, Marc Minkowski and the BBC Symphony Orchestra in Poulenc's Concerto for Two Pianos - a performance which had also inspired festival co-ordinator Françoise Clerc to book Kadouch for the festival. This programme ran the gamut: one in a thousand, its every facet flawlessly realised.
This was perfection in the balance of works, perfection too in the execution Light and shade were in perfect equilibrium. You knew from the first lucid, spacious and impeccably ornamented bars of the 19-year-old Bach's Capriccio sopra la lontananza del suo fratello dilettissimo - a surprisingly programmatic meditation on dearest brother Johan Jacob's departure to join the Swedish royal army band - that you were in the most sensitive hands. In any case, what better for a sunny Saturday at 11am, albeit in the curtained darkness of the cinema? The light shone, too, at the beginning and end of Schumann's Waldszenen, the final cadence miraculously and phantasmagorically postponed. Janáček's yearnings for grace in pain had the right heartsurges, the occasionally nocturnal atmosphere uniquely complemented in the night picture at the heart of Bartók's Out of Doors (more style in a nutshell with Kadouch's perfect placing of the falling-third birdsong above the mysterious ostinato). Total textural clarity without compromising the weight, and hand in glove with romantic imagination, held through the encore, too, the famous Rachmaninov G minor Prelude, suggesting that Kadouch is as equal as any of the celebrated Russians to the challenges of that composer's four concertos, though there's time enough for him to come to those. (*****)
Meanwhile, this was perfection in the balance of works, perfection too – I'm not talking notes, and I'm sure this no doubt self-critical artist would disagree – in the execution. If you see Kadouch on the bill anywhere, don't miss him. I regretfully left a friend to compare and contrast the riches still to come, and will be curious to know if anything else matched up. Plenty of contrast still remains tomorrow, with jazz, children's events, films, a photographic exhibition I wish I'd discovered and a duo special from Pascal and Ami Rogé.
Kadouch's programme ran the gamut: one in a thousand, its every facet flawlessly realised
Share this article
Subscribe to theartsdesk.com
Thank you for continuing to read our work on theartsdesk.com. For unlimited access to every article in its entirety, including our archive of more than 10,000 pieces, we're asking for £3.95 per month or £30 per year. We feel it's a very good deal, and hope you do too.
To take an annual subscription now simply click here.
And if you're looking for that extra gift for a friend or family member, why not treat them to a theartsdesk.com gift subscription?